More than 17,000 fraud calls were identified in 2019, with customers' deposits of over £395m protected from scammers.
HSBC highlight that there were more than 1,000 fraudulent calls every month during 2019. The highest monthly total was around 1,800.
They say the increased fraudulent activity is likely to be due to high-profile data breaches in recent years.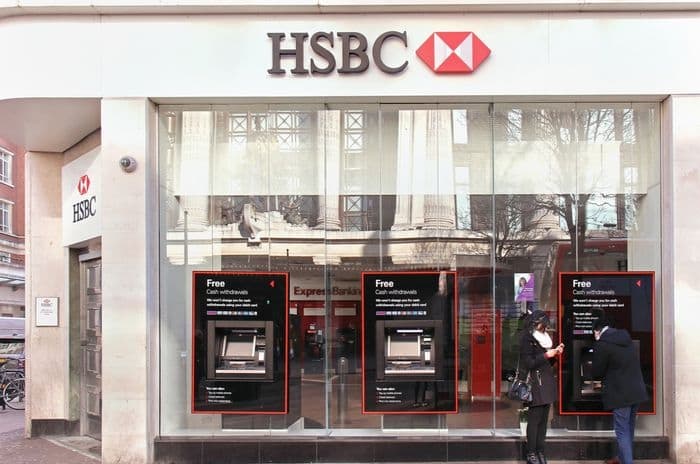 Credit: Ttatty/Shutterstock.com
Attempted fraud doubles
HSBC's internal figures suggest over 17,000 fraudulent calls were detected during 2019, double the number from 2018.
Since the voice biometrics technology was introduced to HSBC UK in 2016, more than 29,000 fraud calls have been identified.
The technology allows banks to recognise the characteristics of a customer's voice when they call to access telephone banking services.
As well as checking against the customer's own data, the VoiceID system checks the voice against their database of known fraudsters, adding an extra layer of security.
Voice biometrics
HSBC launched their VoiceID system in 2016 and say over two million active customers are currently signed up from their UK customer base of 14.5 million.
It works by a customer saying a specific phrase after inputting their account details. The system must recognise the voice as the customer's before access is given to the account.
HSBC say Voice ID reduces the need for customers to remember their password which, in turn, reduces the possibility of them needing to access manual security measures or reset their password.
Since 2016, there have been over 25 million verifications using VoiceID, with 35% of these taking place in 2019 alone as uptake of the system increases.
Over 500,000 new customers registered during 2019, and 16,000 customers are enrolling each week compared to 10,000 per week a year ago.
Preventing fraud
Fraud is a perennial problem, so banks and technology companies are constantly striving to keep ahead of the methods fraudsters use to scam money from customers.
HBSC were a founding signatory of the voluntary code designed to refund victims of authorised push payment (APP) fraud where customers are tricked into handing money over to someone they believe is from a bank or other official institution.
While it's traditionally believed older people are more likely to fall victim to fraud, data compiled by Lloyds Bank in September 2019 found adults between 18 and 34 are now as likely to fall victim to impersonation fraud as the over 55s.
The code has recently been extended until December 2020 amid ongoing concerns about how it will be funded in the long-term. HSBC are currently one of the seven banking groups providing interim funding for the scheme.
Read our guide to avoiding telephone scams here.
Another scheme designed to help bank staff spot potential fraud within branches is The Banking Protocol which saved customers £38m in 2018.
Figures released earlier this month by UK Finance show more than £100m of fraud has been prevented since the Protocol launched in 2016, with 16,462 calls being logged, 664 potential fraudsters being arrested and an average of £6,077 of customer deposits saved during each call.
To further combat fraud, banks will soon be expected to check the name of an intended recipient of a transfer against the name given. This system, known as Confirmation of Payee, was due to be implemented in 2019 but is now scheduled to come into force this month.