The research shows there has been a four-fold increase in younger victims over the last twelve months.
However, over 55s are still losing far more each time they're scammed, and 45-54 year olds are also seeing an increase in the number of times they fall victim.
Impersonation scams are a type of Authorised Push Payment (APP) fraud where scammers pretend to be a representative of a bank or the police to trick customers into transferring their money.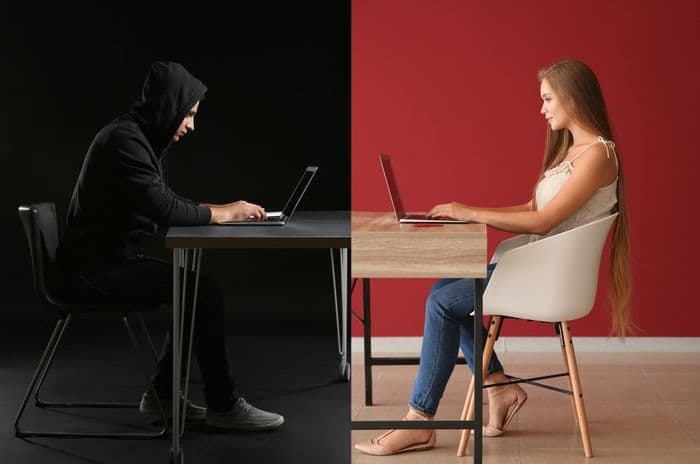 Young falling victim
On average, people aged 18-34 are losing £2,630 each time they fall victim to the scam according to the data from Lloyds.
With four times as many people in this age group being scammed last year than in the previous 12 months, it implies tech-savvy millennials are as likely to be scammed as their older counterparts.
Indeed, Lloyds suggest this age group are as likely to be targeted, and fall victim, to these scams as the over 55 age bracket.
Older losing more
Although the incidences of over 55s being tricked aren't increasing at the same speed as millennials, they remain a key target group for scammers.
They generally lose four times as much money per scam as 18-34 year olds, with an average of £10,716 being taken by fraudsters in each transaction.
Equally, the 45-54 age bracket lose an average of £3,573 per scam, and the number of victims in this age group has risen three-fold in the last 12 months.
This could be because older people often have more money in their accounts than younger customers, so if they're encouraged to empty their account due to a 'security issue', there'll be more money to transfer in their cases.
In their press release, Lloyds have highlighted the way scammers convince customers that bank staff can't be trusted as a way of convincing them to continue with the transfer.
What are banks doing to help?
Lloyds have used this data to launch a new campaign designed to build awareness of impersonation scams and encourage customers to ignore so-called 'safe' account scams.
We've shared warnings over the last few years of specific phone scams targeting customers, such as the HMRC scam we reported on in March that saw a 360% increase in incidences in the six months to January.
We have also updated our guides on how to avoid telephone scams and how to keep your mobile banking app safe.
However, one of the major measures put forward by the Payment Systems Regulator (PSR) aiming to combat APP fraud has been repeatedly delayed.
Confirmation of Payee (CoP) was first announced almost a year ago in October 2018 and will require banks to check the name of the person receiving a money transfer with the name the customer has stated that it's supposed to be going to.
The theory behind this is that it will make scams more difficult to perpetrate, as a customer is less likely to be convinced to send a large amount to Mr Joe Bloggs when they believe they're transferred their money to a safe police account.
In May, though, it was confirmed that CoP wouldn't be implemented over the summer as expected.
The consultation by PSR found that the deadlines for banks to comply were 'unachievable', with smaller providers unable to cope with the changes.
In response, PSR issued a fresh consultation, with no CoP expected to enter the banking sector until at least March 2020.