Default tariffs are generally the most expensive tariffs covered by the energy price cap, so Ofgem's findings suggest that customers aren't switching to cheaper deals.
Their report also showed that 20% of customers switched supplier during the year up to June 2019.
Other findings included a reduction of active energy suppliers due to numerous collapses and an increase in the average dual-fuel bill.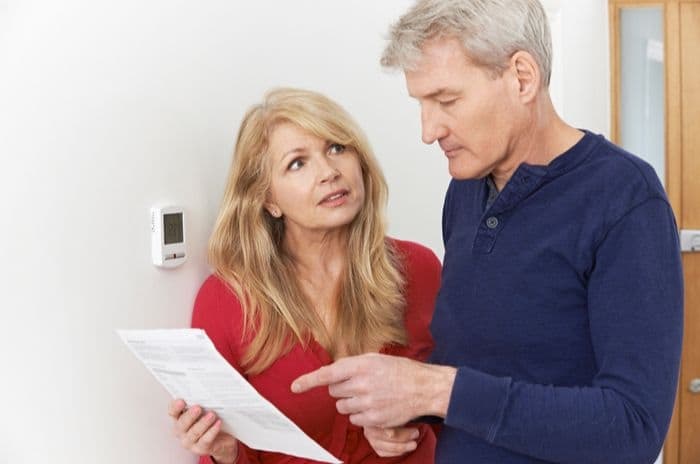 Credit: SpeedKingz/Shutterstock.com
Customers overpaying for energy
At 53%, the number of customers on default energy tariffs has remained stubbornly stagnant from 2018 to 2019.
However, 20% of consumers switched energy supplier between July 2018 and June 2019, and the proportion of customers who report they have never switched or only switched once has fallen to 49% from 61% last year.
This still means that more than half of domestic customers are still on expensive supplier tariffs that are covered by the energy price cap.
Introduced in January, the cap limited how much a supplier could charge per unit of energy, with an average cap of £1,137.
This rose to £1,254 when the cap was reviewed and implemented from April, but it has now fallen to £1,179 from 1 October following another review.
The cap was designed to limit the amount customers were overcharged on their bills, although it isn't the maximum a household will pay per year.
Learn more about the costs of gas and electricity in our guide.
Read our recently updated guide to the cheapest energy suppliers here.
Switching to save money
Ofgem highlight that consumers on Standard Variable Tariffs could save £260 by switching to the cheapest available supplier. This is £30 less than they could've saved by switching last year.
Even so, they acknowledge concerns about the reliability of switching supplier and how fast this is accomplished. They point out average switching times are 15 days or more.
This correlates with the revelation from the Energy Ombudsman in April that switching issues are now second only to billing problems in the complaints they receive.
What else did the report say?
As well as covering default tariff costs and switching behaviour, Ofgem's State of the Market report also examined the number of suppliers in the market and the amount paid by domestic consumers.
It reiterates that 12 energy suppliers left the market between June 2018 and June 2019, with nine of them triggering Ofgem's Supplier of Last Resort procedures.
Yet the report confirms that the energy market is becoming less concentrated than in previous years, with medium level suppliers expanding and taking customers both from the major suppliers and those that have collapsed.
This was seen most recently when Octopus Energy acquired 300,000 customers from Co-op Energy in a white label deal, while Ovo Energy are in the process of buying SSE's retail customers which will bring their total customer base to around 5 million.
Overall, the average dual-fuel energy bill for a customer with a large supplier has increased by 4% in real terms from £1,117 up to £1,184.
The average profit margin for large suppliers has fallen from 4% to 3%, suggesting that Centrica's warnings that the energy price cap would hit profits is proving to be accurate.
The full State of the Market 2019 report can be read here.
Search for a cheaper energy deal using the Choose free comparison tool.