A new EU ruling could see chaos over Christmas, as online shoppers may need a good mobile phone signal in order to make their purchase.
Under the directive, a second authorisation will be required for transactions above a certain amount. This will be completed using text messaging or push notifications, supplying a code to be entered on the website before the purchase can be made.
Some industry experts have said the move is unfair, discriminating against those living in no signal areas or who choose not to own a mobile phone.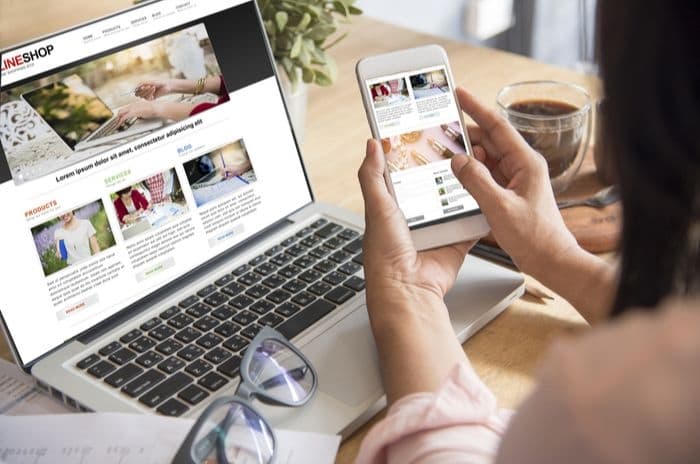 The Payment Services Directive 2
All this is down to a new EU regulation called the Payment Services Directive 2 (PSD2), which has already been adopted by the UK. It is based on the principle for 'strong customer authentication', to drive down fraud in online shopping.
Due to come into force by September 2019, many banks are already introducing the new security protocols, which could leave millions inconvenienced over Christmas.
The PSD2 states that if online shoppers spend more than €30 (around £27), payment providers should request additional authentication to complete the purchase.
This is usually done via a one time password sent to a smartphone by text message or push notification.
The rule will also apply if shoppers spend more than £90 on one card or make five separate payments of £27.
Some exemptions are allowed, such as where banks determine the purchase is low risk. They can also exempt payments of up to £450 if they can prove to the regulator they have a good record on fraud.
No mobile signal?
Although mobile operators provide service to around 99% of the UK population, there are still a number of not-spots around the UK. The actual landmass coverage is much lower, meaning some shoppers could be left in the lurch with no signal to complete verification.
This has led to concerns that people living in areas with a poor signal or those who do not own a mobile phone could be left on the poor side of a 'digital divide' compared to those living in cities.
UK financial trade body, Finance UK, has told banks that they must offer an alternative means of verification for such customers.
Although such a plan B is still under discussion, banks are considering options such as calling the customer on their registered landline or using a biometric authentication method to check on transactions.
In the meantime, customers falling foul of the new authentication process are advised to call their bank who can authorise a specific transaction directly.
Driving down Christmas fraud
Although the prospect of being unable to complete Christmas online purchases could be a worry for some, reducing the annual spike in fraud is a welcome move for most. Fraud costs the UK £11bn a year, and Christmas is a prime time for criminals to attempt to access our cash.
Barclays warned last festive season that customers should be more vigilant for fraud when doing their Christmas shopping, They said that 65% of customers would use unfamiliar sites to purchase gifts, leaving them open to fraudulent crimes.
Last Christmas, more than seven million people were estimated to have problems with accessing their money, due to frozen accounts, lost cards and other issues. Perhaps the PSD2 can go some way to reducing this too.
This comes at a time when big shake-ups are occurring throughout the UK banking sector. Recently announced, the Government is undertaking an enquiry into personal pricing to make online shopping more fair for consumers.
As well as this, initiatives such as confirmation of payee and open banking are being introduced to better combat fraud and risk for all.