With mobile users taking more photos and videos than ever before, we're constantly looking for devices with high internal storage.
However, the cost of a mobile phone rises as we choose more storage capacity, sometimes more capacity than we could ever truly need.
Plus, there are also other options available including microSD expansion and cloud storage to help users make the most of their device's internal memory.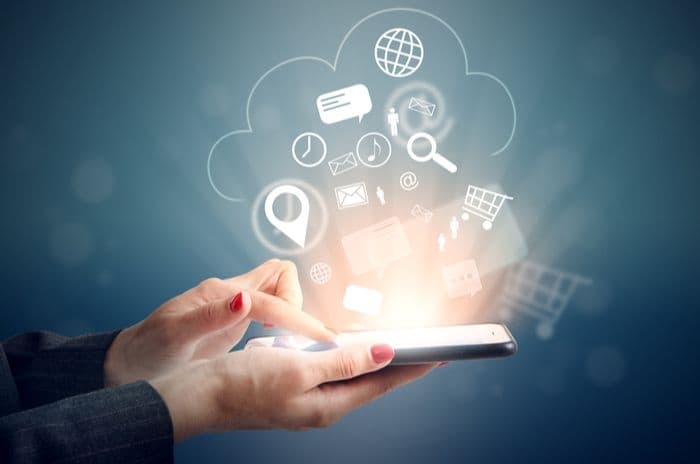 ---
How much storage comes with mobile phones?
Mobile phone storage, also known as its memory, allows us to store and access content on our devices.
Everything from photos to apps take up space in a mobile phone's memory, so it's important to choose the right amount of storage space for our needs.
There are seven mobile phone storage levels we're likely to come across when searching for mobile deals in the UK:
516GB
256GB
128GB
64GB
32GB
16GB
8GB
In practice, we don't see many phones with 8GB or 16MB storage anymore, but anyone looking for a refurbished handset to use with a SIM only deal might come across them.
Many mobile phones come with different tiers of storage, meaning customers have to make a decision about how much space they need when they purchase a phone or sign up to a contract.
Here are some examples of the different storage tiers available with handsets available in the UK from popular manufacturers:
| Model | Internal storage | Memory card slot? |
| --- | --- | --- |
| Apple iPhone 13 Pro Max | 128GB, 256GB, 512GB, 1TB | No |
| Apple iPhone SE 2022 | 64GB, 128GB, 256GB | No |
| Google Pixel 6a | 128GB | No |
| Nokia C21 Plus | 32GB, 64GB | Yes |
| OnePlus 10 Pro | 128GB, 256GB, 516GB | No |
| Oppo Find X5 | 128GB, 256GB | No |
| Samsung Galaxy S21 FE | 128GB. 256GB | No |
| Samsung Galaxy S22 Ultra | 128GB, 256GB. 516GB, 1TB | No |
| Sony Xperia 1 IV | 256GB, 512GB | Yes |
| Xiaomi 12 | 128GB, 256GB | No |
Note: Just because a storage tier is listed in the table above, that doesn't mean mobile networks will stock it. Some are only available direct from the manufacturer.
What the table shows, however is that:
Many handsets are only offering internal storage rather than supplementing it with microSD expansions
The premium tier of handsets (iPhone Pro and Samsung Ultra models) are offering top levels of 1TB storage
128GB is the entry-point for mid-range and premium handsets
We go into what this means and how much memory apps and files might take up below, but it's worth just looking at the price differences for choosing higher mobile storage options.
Handset storage costs
The headline figures for buying a handset upfront vary depending on how much storage we choose.
Here are two examples of phones that launched in 2022 with 128GB/256GB storage capacity:
| Handset | 128GB | 256GB |
| --- | --- | --- |
| Samsung Galaxy S21 FE | £699 | £749 |
| Xiaomi 12 | £749 | £849 |
So, the price increase for double the amount of storage on these two handsets at launch was £50 and £100 respectively, demonstrating there's no one-size-fits-all approach to pricing levels.
Those figures might seem small to customers who would get use out of the storage capacity while others might be encouraged to take a larger storage model than they need simply because 256GB sounds much better than 128GB.
We can also look at how the contract options for a handset look with different levels of storage.
Here's how three storage choices work out on the Apple iPhone 13 Pro with EE:
| | Handset | Minutes | Data | Monthly price | Initial price | Contract |
| --- | --- | --- | --- | --- | --- | --- |
| | Apple iPhone 13 Pro (128GB) on 5G Essential (Alpine Green) | Unlimited | 125GB | £69 | £40 | 24 months |
| | Apple iPhone 13 Pro (256GB) on 5G Essential (Alpine Green) | Unlimited | 125GB | £69 | £60 | 24 months |
| | Apple iPhone 13 Pro (512GB) on 5G Essential (Alpine Green) | Unlimited | 125GB | £77 | £60 | 24 months |
This example offers 128GB and 256GB storage capacity at the same monthly price (albeit with a higher upfront cost for the 256GB model) while choosing 512GB sees a jump in monthly costs.
As we've mentioned, networks will only stock a couple (or even just one) storage option for most handsets, so it could be that customers will need to shop around for their perfect storage capacity on a network that might not be their first choice.
Alternatively, they could buy the handset separately and choose a SIM only mobile plan from their preferred network.
---
How much memory do I need?
Every mobile user has their own individual way of using their device and this will impact how much storage capacity they need.
The most important thing to understand is how much storage space on a phone is going to be filled by our everyday activities.
If we love snapping photographs and filming mini videos, for example, we'll need to account for that when we're thinking about storage space.
As a rough guide, here are the number of photos we could expect to store if we used all the headline storage on pictures at a size of around 4MB per image:
| Mobile storage capacity | Number of photos |
| --- | --- |
| 16GB | 4,000 |
| 32GB | 8,000 |
| 64GB | 16,000 |
| 128GB | 32,000 |
Of course, we'll be doing other things with our phone such as listening to music saved on our device, taking video recordings or using our downloaded apps.
Here are some other capacity estimates:
| Activity | Amount | Mobile storage needed |
| --- | --- | --- |
| Music | 500 songs at 5Mb each | 2.5GB |
| Recording video | 1 hour recording in 1080p | 1.5GB |
| Watching video | 1 film in HD | 4GB |
When we look at apps, these can vary in size, and they often require additional storage space for saved or extra content. These are the download sizes of popular apps on the App Store, along with two games to illustrate how much space they can take up:
| App or game | Download size |
| --- | --- |
| Amazon Prime Video | 179.7Mb |
| TikTok | 284.7Mb |
| Spotify | 143.9Mb |
| Minecraft | 880.1Mb |
| Grand Theft Auto: San Andreas | 2.1GB |
Even if we simply downloaded a selection of 15 apps around the size of Amazon Prime Video, we'd be looking at 2.7GB storage space required for the base apps coupled with any content downloaded from apps themselves.
For instance, premium plans on Spotify and other streaming services allow users to download songs to listen to while offline - those music files can significantly increase the amount of phone storage being used.
The same goes for games where regular updates and saved files can balloon the base file size up gradually.
As an example, when we previously updated this guide, the download size for Minecraft was around 311Mb - this has significantly increased in 2022.
The lesson here is that basic app or game download size doesn't always tell the full story and underestimating how much storage space we need can cause frustration later on.
Plus, as a final point, it's worth remembering a few GB of the headline storage size will be taken up by the phone's operating system and pre-installed apps.
For example, the Apple iPhone 12 range included up to 14GB of pre-installed applications, of which around 4GB can be deleted. That leaves up to 10GB of unusable space.
So, be aware that every phone already starts at a disadvantage when choosing the right storage capacity for your needs.
---
Free and cheap ways to get more mobile phone storage
Now we know how much storage phones come with and how much different types of activity, it's worth thinking about how we can limit the amount of storage we use.
This not only saves money on the phone contract or handset, it can also keep the device running smoothly. Plus, routinely dealing with phone memory issues will avoid frustration if there is too little memory to download an app or record a special video.
There are three major ways of maximising the storage capacity of our phones:
Expansion
Cloud storage
Freeing up memory
Let's look at each of these in turn.
1. Expanding phone storage
A shrinking number of handsets allow users to expand the storage of their device by using a microSD card slot on the side of the phone (sometimes shared within the SIM card slot).
These are usually found in budget-friendly and mid-range handsets, with Samsung including them in the 2022 release of the Samsung Galaxy A53, for instance, while their premium Galaxy S22 devices did not have expandable internal memory.
Expandable storage is useful for saving photos and videos, especially as they can then be easily transferred to a computer using a microSD adapter - this can sometimes be more convenient than hooking the phone up to the computer to transfer them that way.
However, before we get too excited about the possibilities of expanded storage, it's important to remember handsets have limits on the amount of storage they can accept.
These card slots may be advertised as microSD but there are some crucial differences between different types:
microSD has a capacity of up to 2GB
microSDHC has a capacity of more than 2GB and up to 32GB
microSDXC has a capacity of more than 32GB and up to 2TB
microSDUC has a capacity of up to 128TB
In practice, it's the first three that matter for mobile handsets, with most modern devices offering microSDXC compatibility.
Yet devices like the low-end Alcatel 1 only allow a memory card of up to 32GB to be used.
So, customers thinking they could buy the cheap Alcatel 1 with 8GB of internal memory and then boost it by using a microSD card would find the total amount of memory they could boost it to would be 40GB (and some of this would be used by system operations).
2. Using cloud storage
Cloud storage has become a common way of not only backing up files online but also a way of getting around the storage limits of our handsets.
Essentially, cloud storage allows us to save our files digitally. They are then available online and they don't take up valuable space on our phones.
These are some popular cloud storage services:
Google Drive
Dropbox
OneDrive
Degoo
iCloud
As we might expect, Google Drive and iCloud are targeted at users of Android and iOS devices respectively. Both of them come with some free cloud storage:
Google Drive comes with 15GB
iCloud comes with 5GB
Other options like Dropbox can also include free storage, but if we're using a cloud storage system as a replacement for a large internal memory, we're likely looking at paying some sort of monthly or annual fee for the privilege.
To take iCloud as an example, here is their UK pricing structure:
50GB costs 79p per month
200GB costs £2.49 per month
2TB costs £6.99 per month
The lowest tier would cost less than £10 a year, much cheaper than upgrading to the pricier storage capacity handsets mentioned earlier.
Cloud storage is useful but it's not infallible, especially for customers who don't have a regular wi-fi internet connection at home or struggle on low data allowances every month.
Since photos, videos and more are stored online to save space, we'll need a reliable connection to access them. For some, this simply isn't an option.
3. Freeing up phone memory
The final option for maximising the storage capacity of a mobile phone is to get rid of some of the things we're not using.
Understandably, this option isn't the most popular as we may find it convenient to have all our pictures at our fingertips and keep apps on our phone just in case we might use them again.
However, if microSD or cloud storage aren't viable options, start by looking at the following:
Were there any pre-installed apps that you're not using?
Are there any apps you downloaded but don't use?
Is anything stored in the cache of your phone (to speed up accessing websites) and can you clear it?
Are there any documents in your downloads folder that can be deleted?
After this, it's time to start removing content we may actually want:
Are there any apps you use little and are unlikely to use much in the future?
Can you delete some photos/videos/music files or transfer them to a computer?
Apple users can benefit from something app offloading too.
If this feature is enabled, the program data of an app will be deleted but the documents and settings associated with it will be retained on the device. They can be re-downloaded at any point and the app will work as it did before.
This has the benefit of freeing up space on the handset without losing the important elements of the program data.
---
Summary: Storage capacity matters
The amount of storage a mobile phone has can make a huge difference our everyday lives, allowing us to download more apps, store more music and take more photos.
If we're looking at mobile handsets, checking the internal storage of a device should be up there with checking the speed of the processor and the specs of the camera as a priority.
That said, there are alternatives to a high internal phone memory:
Expansion cards
Cloud storage
Removing unwanted apps
So, when we're searching for mobile phone deals, we should keep an eye on whether a phone's low internal memory can be increased by external storage or if there's a good cloud storage deal available.
Plus, remember to keep in mind the security of a mobile phone when thinking about storage options too - for example, using cloud storage over public wi-fi may not be the right storage solution where security is concerned.