Are apps overtaking NFC for mobile payment?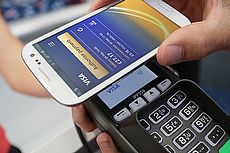 © Visa
PLENTY of research and analysis looking at the future of mobile payments has optimistically suggested that the adoption of near field communications (NFC) would take off quicker than a homesick angel.
But now, as the technology battles against consumer indifference, NFC is coming under pressure on a second front: the growing popularity of apps for mobile payments.
Has NFC missed the boat?
It wasn't long ago that NFC was touted as the clear future of mobile payment technology, waiting in the wings to be adopted by tens of millions of mobile users worldwide.
Now analysts are reducing their expectations.
In its latest report on the mobile payments market, Gartner forecasts that NFC will account for about 2% of total mobile payments in 2013 and 5% by 2017.
Although this share comes in at a hefty $721bn, Gartner downgraded its previous forecast by 40% due to the "disappointing adoption of NFC technology in all markets".
Furthermore, business intelligence firm Berg Insight, found that at the start of 2013, only 13 countries had commercial NFC mobile wallet services up and running.
The missed forecasts have been driven by a shortfall in the number of NFC enabled devices being sold.
In 2007 The Smart Card Alliance predicted that the number of NFC enabled devices in North America would hit 168 million by 2012, in fact there were only 170 million in public hands worldwide by this point, just 3.3% of all mobile handsets in use.
While many more devices with NFC are now being sold and growth in sales is accelerating (no iPhone has NFC yet, although rumoured to be coming in the next release), clearly the NFC mobile payment market is not where the industry wanted it to be.
Making the case for convenience
Part of the struggle to get consumers to connect with NFC is the multitude of companies involved and the cooperation required to get the services going.
If the consumer has a phone with an NFC chip in it, they will also need a shop with a wireless payment reader, a bank that operates a mobile NFC scheme and usually a mobile network that cooperates with the whole scheme too.
If all these requirements are satisfied, users are then still faced with a choice at the checkout: do you a) pull out a phone or b) pull out your plastic?
Unless the incentives to switch from a physical wallet to a mobile powered one are made abundantly clear, the risk is that many consumers might see NFC mobile payment as a gimmick and some may not bother at all.
Changing the way you pay in store
If CEOs up and down the land are pacing their offices wondering how they can rebalance the negative effect online shopping has on bricks and mortar stores, looking to mobile should be high on their list.
Nearly half of all mobile phones sold worldwide are smartphones and with so many app-capable devices coming into use each week, there are a variety of ways retailers can make of use the functionality of apps and devices.
In fact, a number of companies are already making headway in this area, so much so that a few taps on a smartphone app could become a more widely used, more convenient method of payment than contactless NFC.
The main attractions of mobile payment say phone owners are the speed and ease of carrying out a transaction.
Mobile apps that are linked to a particular store or linked to a particular payment method accepted in that store (e.g. PayPal), further remove the consumer from the "normal" payment process.
This allows retailers to introduce different innovations. Whether they are successful depends on how innovative and appealing they can be.
Mobile app payments must offer something more innovative, to entice shoppers over, but thankfully, some are doing just that.
Innovations: payment apps to beat queues (and avoid staff...)
Most people will, at one time or another, have looked at a product in a shop whilst merrily checking the price online, discovering that an identical product is half price with free delivery.
Inevitably most shoppers think the trade off between price and instant gratification is nearly always worth the wait, 99 times out of 100 the online store gets the sale.
This practice is known (following the trend of taking a noun and beating it into the shape of a verb) as "showrooming".
However, TNS Global's 'Mobile Life' report discovered that around one third of mobile users who admitted to showrooming would have been interested in completing the purchase in store on their smartphone if they had the option.
Stores therefore have been looking at how they can encourage showroomers into becoming successful sales.
Some, like Apple don't need to offer discounts to customers to try new innovations, convenience and perhaps novelty are enough alone.
It operates Easypay in its stores for customers with iPhone, letting them make purchases by simply scanning the product barcode with the app and waiting for a confirmation screen.
You can then walk right out with your new headphones without any staff interaction at all, of course, it is advisable to make sure the confirmation screen appears, otherwise walking out the door with your new headphones might be frowned upon by the law.
Less tech-focused retailers may need to consider harnessing one of the big benefits mobile apps have over NFC - the ability to deliver money off vouchers or deals to the user either before or during the purchase process, boosting the chances of a sale.
Paypal are beginning to push into the offline world and lay the foundations for a system where shoppers can purchase items in store using an app linked to their Paypal account, it hopes to get many retailers on the app bandwagon.
How PayPal inStore works
Download the app
Sign into your Paypal account
Log in with your secure PIN
Show the barcode displayed on screen to shop assistant
Currently, UK users of Paypal inStore can only use it to buy things from Soletrader, Sole, MCo, Thomas Pink, Oasis, Coast, Warehouse and Karen Millen stores.
Paypal says that more stores will be joining the scheme "soon", although in the US, Paypal has signed up only a handful of retailers, such as Hollister, Foot Locker, Home Depot and Toys 'R' Us.
Whilst these brands appeal to a demographic more receptive to mobile technology, without a major retailer, inStore could struggle to gain more users. Walmart is said to have rejected Paypal's approach to use the service in its shops.
Marks and Spencer and Paddle teamed up to offer customers the option to pay in its coffee shops by scanning barcodes with the app. Users must register payment details with the app once.
Pizza Express also has a mobile app that lets you pay for your dinner without having to wait around for the bill.
Next move for NFC
Gradually more and more shops are accepting NFC as a form of payment.
Visa, which has been busy encouraging the rollout of contactless debit and credit cards as well as pushing the installation of contactless NFC readers in shops, will be launching a mobile wallet service for smartphones in the UK in December.
Details are scant at present but the product is likely to follow a similar rollout to one that occurred in the Czech Republic last year.
When the user hovers their phone over a contactless reader the Visa mobile payment app, installed on the users device, uses NFC to debit transactions directly from a bank account linked to the app.
There is no need to top-up a separate mobile payment app or re-enter any card details and only purchases over £20 require a pin code to be entered.
The app essentially integrates a contactless debit card into your device.
The service at launch was available only to customers of one particular bank, who used a particular network (Telefonica) and had a particular NFC enabled handset (Samsung Galaxy S III).
A similarly commercial deal should be expected in the UK, where, for example, Barclays' customers on the O2 network who have a Samsung Galaxy S4 might benefit.
Further innovation
Integrating location based services into mobile payment apps are another way these methods differentiate themselves from the standard purchase and NFC payment models.
Users who are willing to share their location with a mobile payment app could be rewarded whilst in the store with access to exclusive money off deals or voucher codes.
James Fergusson of TNS said he thought approaching payment in this manner could help reduce showrooming in stores.
"It is the combination of time and context - directing people towards a deal when they can easily redeem it". He said.
It could go either way
In London, encouraging travellers to use Oyster rather than cash has been a big success but the switch to using smartphones and other NFC enabled mobiles devices as payment methods has failed to make a big impact with the public.
For Oyster users, the incentive to switch to a cashless and paperless payment was clear. Fares are significantly cheaper when using Oyster and cards are small pieces of almost indestructible plastic.
While NFC systems are marketed as "contactless", you wouldn't think this was the case observing the manner in which people slam their Oyster down during Friday rush hour.
In terms of further integration, perhaps for many people the idea of using their phone as a mobile wallet or ticket is off putting, simply because it means exposing an expensive bit of kit to the unkind routines of life.
After all, nobody in their right mind would want to rub their smartphone against a dirty card reader several times a day.
Scanning a barcode or holding your phone above a contactless mobile payment reader are sure to become more normal habits at some point, but whether people choose mobile wallets that use NFC or mobile apps depends on the willingness of retailers to adapt and the incentives for customers to adopt.
Currently it seems that the convenience of mobile app payments with the added features they potentially offer could see this method of mobile payment edge ahead of NFC.
Visa's rollout of NFC in the UK could make or break the future of the technology in the UK; the introduction will be watched with interest.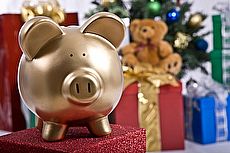 8 December 2017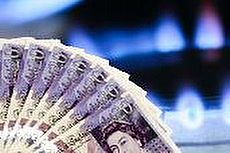 8 December 2017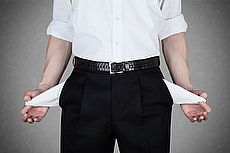 7 December 2017
Follow us or subscribe for FREE updates and special offers