From Friday 15 October 2021 customers can spend up to £100 in one transaction using their contactless card.
Retailers are now rolling the new limit out to their card machines, so it will not be available in all shops straight away.
A handful of banks will allow customers to set their own contactless limit if they prefer it to be lower than £100.
However, raising the limit has increased concerns about fraud and customers are reminded they can freeze and cancel their cards rapidly.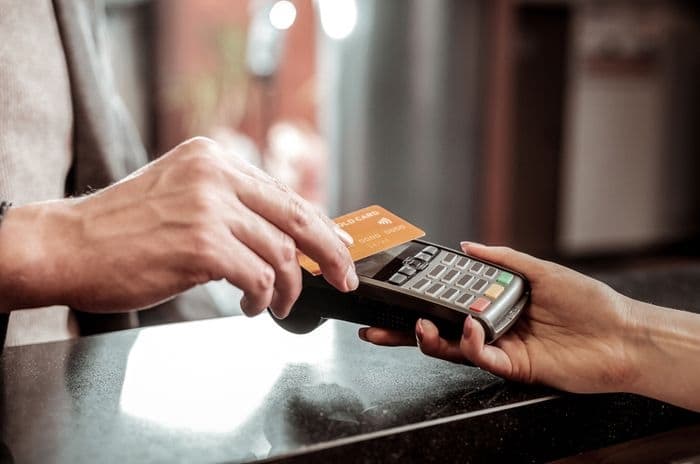 Credit: YAKOBCHUK VIACHESLAV/Shutterstock.com
New limit
It was announced earlier this year that the contactless limit would more than double from £45 up to £100.
This increase allows customers to use contactless for larger items and things like family meals, offering more flexibility than the previous limit.
The rollout is set to go live across retailers from Friday 15 October 2021 onwards, but it may not be available in all shops and hospitality locations immediately.
Shops are likely to make it clear their payment machines have been updated to the new system, although customers can ask in store if they're unsure. They can still use their card with a PIN number if the higher contactless limit is unavailable.
Personal limits
Several banks have decided to allow customers to set their own contactless limit following concerns that the limit is too high.
Lloyds, Bank of Scotland and Halifax customers can set their limit between £30 and £95 either by logging into their online banking account, via their banking app or by phone.
Meanwhile, Starling customers are able to set a contactless limit between £10 and £90 via their mobile banking app.
Other banks including Santander and Monzo say they are considering allowing customers to set their own limits but have not confirmed any details yet.
It's also possible for customers of many banks to turn contactless functionality altogether by contacting their bank, although this means they won't be able to use the feature for smaller amounts either.
Contactless payments
Figures from UK Finance covering January to July 2021 found 60% of all debit and credit card transactions in the UK were made using contactless payments.
The payment option has increased in popularity since it was introduced in 2007 with a limit of £10 per transaction. This limit was increased first to £20 in 2012 then to £30 in 2015.
At the height of the coronavirus crisis in 2020, the limit was increased again to £45, with the retail industry speeding up the implementation to help limit transmission of the virus.
More than doubling the contactless limit to £100 has raised concerns about fraud, however UK Finance points out customers are protected against losses if their cards are stolen and used without authorisation.
There are also cumulative checks on spending and the number of transactions that can take place without a customer inputting their PIN, so a thief would be blocked from using the card repeatedly.
Most banking apps give customers the option to freeze their card if it is lost or stolen, further protecting them from fraud.
Yet one major concern about contactless is that it removes a barrier to spending and can encourage customers to spend beyond their means or to spend more than they intended in a transaction.
The act of putting in a PIN number to authorise a payment can work as a barrier and some customers are wary of the ease of contactless payments.
Although only a handful of banks are allowing customers to set their own contactless cap at the moment, it's likely to be a feature rolled out more widely in the future as customers take control of their spending options.
In the meantime, customers can always switch their current account to one of the banks already allowing a personal contactless cap.