The change comes into force in the UK on 15 October 2021, although it could take longer for retailers to implement the changes.
More than a quarter of all payments in the UK were made by contactless during 2020, accounting for 9.6 billion payments.
It is expected many merchants will adopt the new £100 limit when it is introduced.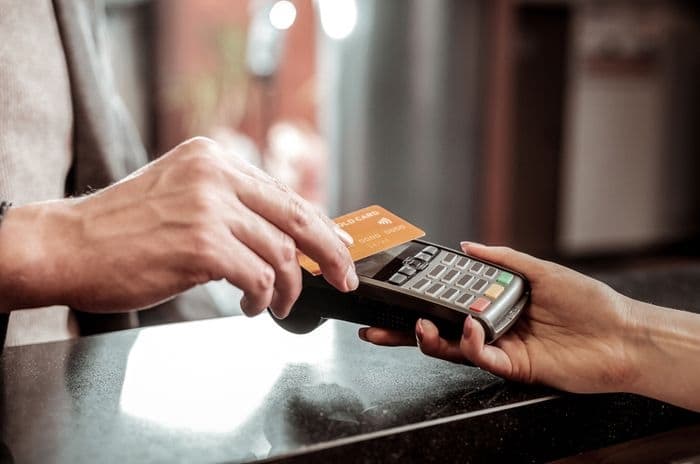 Credit: YAKOBCHUK VIACHESLAV/Shutterstock.com
New limit
The new limit of £100 on contactless payments will be introduced in the UK on 15 October 2021.
This is the earliest date we may see changes, but it's likely retailers will take some time to introduce the new limit as they update their systems.
It means customers will be able to use their debit or credit card to pay for items or services up to £100 in one transaction without needing to input their PIN number.
This allows for greater flexibility for customers and faster checkout at supermarkets, other shops and hospitality venues.
There is broad support across the banking industry for the change, so we can expect to see many firms adopting the new limit from October onwards.
Evolution of contactless
The October 2021 increase of the contactless limit to £100 will be the second such increase in two years.
In April 2020, the limit was raised from £30 to £45 - the first change to the contactless system since 2015 when the limit rose from £20.
Cumulative limits are still applied by contactless providers, however, meaning customers won't be able to spend more than £300 in a day on contactless without needing to enter their card PIN. This cumulative limit has been increased from £130 to coincide with the new £100 transactional limit.
In their policy note on contactless payments issued in March 2020 ahead of the increase to £45, the Financial Conduct Authority (FCA) noted several other jurisdictions with contactless limits of more than £100 do not implement cumulative limits such as Singapore, Australia and Canada.
Even so, increased levels of fraudulent transactions have not been observed in those areas, so the FCA remains confident that a £100 contactless limit in the UK backed by cumulative daily limits is safe for customers.
They say the increase from £30 to £45 saw an increase of payment card fraud equivalent to 0.02% of the total spent using contactless cards.
Contactless payments
Contactless payments now account for 27% of all payments according to UK Finance's 2021 Payment Markets Report published in June. This is a huge increase of 20% over four years.
Supermarkets were the most popular place to use contactless in 2020, accounting for 41% of all contactless transactions. However, this was boosted by the fact supermarkets were open during the coronavirus lockdowns while other types of retail needed to close.
The coronavirus pandemic impacted the number of customers preferring to use contactless payments, with initial data from Link published in May 2020 showing 75% of people using less cash in their lives at the height of the pandemic compared to the period before.
Yet access to cash for those who don't like to use contactless payment or may be financially excluded remains crucial.
The increased use of cashback has been proposed by the Access to Cash Review team as a way of combating the loss of cash machines across the country.