It follows the trade ban imposed by the US which has stymied Huawei's use of Google services in their smartphone business.
However, Huawei is still struggling to persuade developers to take a chance on the new platform, with less than 100,000 apps involved compared to the millions available on Google Play and the Apple App Store.
Huawei have also had other issues in recent years including the UK banning the use of their equipment in the growing 5G network.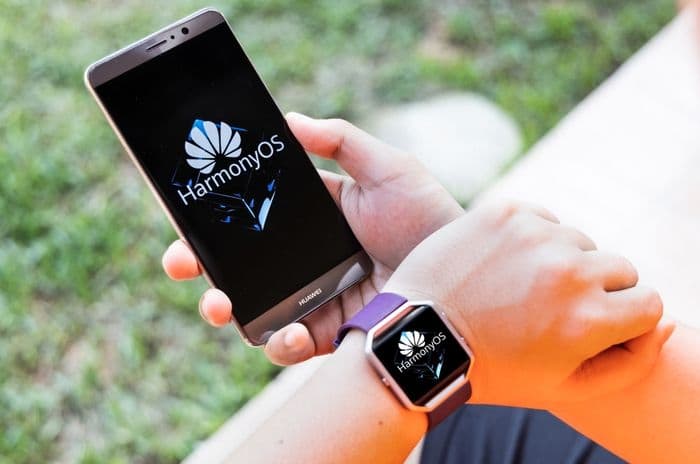 HarmonyOS
The new HarmonyOS will replace the open source Android operating system currently used on Huawei smartphones at some point in 2021, with the formal date suggested to be October 2021.
However, as Huawei are launching their beta version of HarmonyOS 2.0 for developers by the end of 2020, much depends on how that process goes and whether there will be enough developers on board by the official launch date.
It's clear Android will continue to be the operating system installed on Huawei phones for the next year, although new Huawei handsets are unable to pre-install any Google apps due to the US ban.
So, customers will have to download apps from Huawei's App Gallery and, as we explain in our guide on the security of Huawei's phones, that can be a frustrating experience for those used to using Google Play.
Open source Android
Huawei smartphones use an open source version of Android at the moment, which is exempt from the restrictions of the US trade ban.
Yet the more familiar Google Mobile Services (GMS) versions of Android include licenced features such as GPay and location mapping - these can no longer be accessed by customers on Huawei's newer smartphones.
Huawei partially circumvented the ban by re-releasing its popular P30 handsets in 2020 models which included tweaks but were essentially the same old phones. This strategy bought them time but the issues with the US remain.
It means the company's move towards their own HarmonyOS is now more important than ever, especially as sanctions were extended and expanded in May 2020.
Now Huawei are grappling with restrictions on the components within their own chips, making it harder for them to manufacture their own hardware.
Huawei in the UK
It was this decision by the US to expand their sanctions to components which ultimately prompted the UK to bar Huawei from the 5G network.
Due to the latest restrictions, UK security officials were unable to guarantee the security and reliability of components made by Huawei without the US technology they had previously relied on.
Huawei equipment must now be stripped out of the UK's 5G network by 2027 and UK companies are unable to buy Huawei equipment or components after 31 December 2020.
This is likely to slow the rollout of 5G in the UK, especially as three of the four mobile operators have used Huawei equipment in their networks.
It was also frustrating to UK communications companies that Huawei were given the green light to have some involvement in January 2020 following extensive delays only to have this permission revoked just a few months later.
Huawei seem to be looking past the US and UK bans to focus on perfecting their own HarmonyOS, and it currently has a reach of 490 million users across China and beyond on devices including smartwatches, TVs and other gadgets.
Whether it will prove to be a hit in the UK where the duopoly of iOS and Android have such reach is still up for debate.