What help can I get paying fuel bills this winter?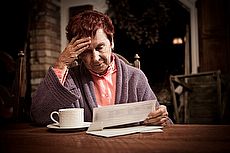 ©iStock.com/redhumv
THE weather outside is frightful, and the fire - well, it would be delightful if we weren't worried about how much it'll cost to light it.
Recent figures report that 78% of people on low incomes say they're concerned about the cost of heating their homes during wintertime, with 26% saying they were unable to heat their home because of high energy prices, according to Citizens Advice.
But high prices and energy inefficient homes and appliances can make the energy bills that much more frightful and the midwinter that much more bleak.
So what can we do to ease the pain? Here are some of the options.
How old are you?
Winter fuel payment
Most people aged 60 or over should automatically qualify for a tax-free allowance of between £100 to £300 through the Government's Winter Fuel Payment scheme, which they can put towards their fuel bills.
The amount varies depending on circumstances and age - for example, people over 80 get more, as do people who live alone whereas people who live in care homes get less than those in their own homes.
Some people will need to put in a claim to get their money. It's automatically awarded to people aged 60 and above who receive pension credit, or income-based Jobseeker's Allowance or Employment and Support Allowance.
But someone who gets housing benefit, child benefit or a council tax reduction - or who doesn't get any benefits at all - will need to make an initial claim. After that, it should come automatically each year.
Are you on benefits?
The majority of help available is for people considered "vulnerable".
Broadly, that means people who receive state pension credit, or income or employment support and have a child under the age of five, or who also get some form of disability premium.
Anyone who satisfies the above criteria is likely to qualify for one of the following:
Warm Homes Discount
This scheme was set to run for four years from April 2011, but it's been extended until 31st March 2018 thanks to the Warm Home Discount (Miscellaneous Amendments) Regulations 2016.
It's available to customers of the biggest energy providers, their subsidiaries, and white label suppliers, and some of the larger small providers, including:
British Gas - which covers their Southern Electric, Sainsbury's Energy and Scottish Power subsidiaries
Co-operative Energy
Ebico (who provide Equipower and Equigas)
EDF Energy
E.ON
First Utility
M&S Energy
npower
SSE - which includes the subsidiaries Scottish Hydro and Southern Electric
Utilita
Utility Warehouse
Eligible customers - those considered vulnerable or at serious risk of fuel poverty - will receive a maximum rebate of £140. The mandatory criteria and guidelines are set out in the Warm Home Discount regulations.
Under the scheme suppliers can also provide energy efficiency and debt advice, debt assistance and other rebates, and help people check for benefit and grant entitlements.
Find out more about claiming here.
Cold weather payments
This kicks in when the local average temperature is no higher than 0 degrees Celsius for seven consecutive days - which you can check here.
It's paid by the Government through local benefit and pensions offices, straight into the account where a claimant's other benefits go.
People who receive the benefits outlined above will be paid £25 for every weekly cold snap between the start of November and the end of March, usually within two weeks of the freezing weather.
How urgent is it?
The first piece of advice all providers and debt advice groups give is to get in touch as soon as there's an issue, or the possibility of one.
Most of the debt relief and assistance schemes are administered through Charis Grants, which we look at here.
But applying for grants and funds can be a lengthy process, and applicants sometimes won't hear back for a couple of months.
In the meantime, Citizens Advice offer one-to-one help with cutting the cost of fuel bills, and offer advice on agreeing repayment schedules.
The industry used to have its own advice centre Homeheat but it closed in June 2016. Those seeking information about the Warm Home Discount and other grants and benefits are now advised to contact their supplier directly. While those looking for information about more general energy efficiency, or energy saving, measures can contact the Energy Saving Trust.
Long-term thinking
Energy efficiency deals and freebies
Energy suppliers are required by the Government to provide a certain amount of efficiency improvement for next to nothing.
The ECO Affordable Warmth Obligation provides funding for households that are difficult to make energy efficient - like older properties with solid walls or insufficient insulation.
It provides new energy efficient boilers, cavity wall insulation, roof insulation and solid wall insulation at reduced or no cost to qualifying households.
Our guide is here.
Scotland, Wales and Northern Ireland each have their own version of the above schemes.
Scotland's Home Energy Efficiency Programme started in 2015 and is set to last for up to seven years. It works in a similar way to the ECO Affordable Warmth Obligation, by funding councils to deliver energy efficiency programmes for homes suffering from fuel poverty.
In Wales, Nest covers the same people as its English counterpart. It also offers referrals to other schemes that offer low- and no-cost energy improvements for those who don't qualify.
Finally, in Northern Ireland, the Affordable Warmth Scheme can help with the cost of energy efficiency improvements. Households earning less than £20,000 a year can apply for grants up to £7,500, although this can sometimes rise to £10,000 in the case of solid wall insulation measures.
All these depend on homes being privately owned. People living in social housing, or in low-income rural areas, can qualify for help with insulation and glazing through the Carbon Saving Communities Obligation.
What happened to the Green Deal
The Green Deal offered low cost loans and grants to UK householders wanting to install certain energy efficiency measures in their homes.
But while the Green Deal Home Improvement Fund was ridiculously popular, the main component of the scheme - the loan scheme - failed to capture the imagination of home improvers.
After financing just 15,600 improvement schemes, the Government announced in July 2015 that they were no longer going to fund the scheme.
There's more on how it worked here.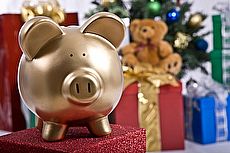 8 December 2017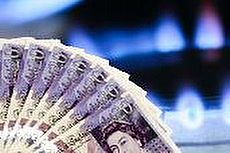 8 December 2017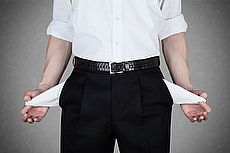 7 December 2017
Follow us or subscribe for FREE updates and special offers