Want TV in every room? How to get multiroom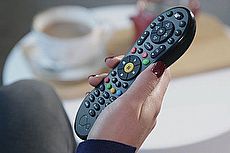 Virgin Media
WANT all the channels you pay to receive on a TV in the bedroom or a kid's room?
To watch different pay TV channels in different rooms requires another set top box and, very possibly, some help with the technical side.
Here's how to do it and how much it costs, including special offers, installation and ongoing subscriptions.
Who offers multiroom?
Sky no longer offer a multiscreen option for use with their Sky+ boxes: anyone who wants their multiroom service must upgrade to Sky Q Multiscreen, which costs another £12 per month. There's more on how it works here.
Virgin Media Multiroom packages (skip for more) start at £7.50 extra a month, with a one off fee of £49.95.
BT multiroom is called BT Extra Box with TV Everywhere and was launched in June 2014. It costs from £99 for activation, plus a £5 a month supplement. Skip ahead to more on that here.
Multiroom offers
Providers occasionally make multiroom upgrade offers available to their existing customers, which we'll endeavour to list here as they become available.
That said, it's worth being aware that some of the best deals won't be advertised.
By all means keep an eye out for upgrade offers - Sky are famous for running half price upgrades of some sort on a fairly frequent basis, particularly over bank holiday weekends - but even where they are, it can pay to haggle; we have a guide for just such situations here.
For those willing to give it a go, one of the main weapons potential upgraders should have in their arsenal is a knowledge of the general offers available for new customers.
New customer offers
Offers from Sky
At the moment, Sky are offering the following to new customers signing up to one of their TV deals via Choose:
They also have some other good deals running on other packages, listed here:
Offer
Terms
Black Friday Offer: Get the Sky Box Sets bundle for just £25/mth when taken with Sky Fibre Unlimited for £25/mth

Hurry! Offer ends in 3 days!
27 November 2017
18 month minimum term. £39.95 setup. £50/mth for 18 months.
Sky Black Friday sale: Get a £50 Prepaid Mastercard and Sky Unlimited Broadband for £18/mth

Hurry! Offer ends 7 December 2017
12 month minimum term. £19.95 set-up fee. £18/mth for 12 months, then £28.99/mth.
Get a £50 Prepaid Mastercard and money off Sky Fibre Unlimited

Hurry! Offer ends 7 December 2017
18 month minimum term. £29.95 set up fee. £25/mth for 18 months, then £38.99/mth.
Offers from Virgin Media
Virgin Media's Big Bundles are a good value way to get all three of their main media services - and their offers look like this:
Offer
Terms
Get a free 6 month Netflix Subscription with Virgin Media Bundles

Hurry! Offer ends 18 December 2017
12-month contract. £20 activation fee. Excludes the Player Bundle.
TV, broadband and phone bundles from £30 a month
12-month contract. £20 activation fee.
Broadband and phone from £29 a month
12-month contract. £20 activation fee.
Anyone trying to choose between Sky and Virgin might also find it useful to have a look at our full guide to the difference between them, which is here.
Offers from BT
Not to be left behind, BT also have the odd offer on the go, which we've listed here:
Offer
Terms
Get a £125 Prepaid Reward card and money off BT Unlimited Infinity 2, for £39.99/mth

Hurry! Offer ends in 3 days!
27 November 2017
£9.99 activation fee and 18 month minimum term applies.
Get a £100 Prepaid Reward card and money off BT Unlimited Infinity, for £29.99/mth

Hurry! Offer ends in 3 days!
27 November 2017
£9.99 activation fee and 18 month minimum term applies.
Get a £50 Prepaid Reward card and money off BT Unlimited broadband, for just £23.99/mth

Hurry! Offer ends in 3 days!
27 November 2017
£9.99 delivery fee and 18 month minimum term applies.
Sky Q Multiscreen
Sky Q, which we explain more about here, offers the ability to watch on at least one extra screen as standard, although it's not true multiroom as that extra screen is in the form of a tablet.
At launch, genuine Sky Q Multiscreen was only available with what was then called the Sky Q Silver bundle: the Sky Q 2TB box with an extra Sky Q Mini box. Now, however, it's available with the 1TB box as well.
Both are capable of streaming to at least one Sky Q Mini box, and at least one tablet - but the 2TB box can stream to two Mini boxes, plus two tablets, simultaneously - and it's ultra HD capable.
As with standard Sky multiscreen, the first extra box is provided free - although it'll add £12 to our monthly subscription. Unlike the old Multiscreen service, however, the monthly cost won't rise if we then add further boxes - but each additional Mini box comes with a £99 activation fee.
As previously, Sky provide Sky Go Extra to their multiscreen customers free of charge, instead of the usual £5 per month.
Multiple minis
Unlike some of the other multiroom bundles we look at here, there's only one kind of extra box available with Sky Q bundles - the Mini, which streams all its content from the main Sky Q box in the house.
Although customers can add up to four Mini boxes to their order, those with the 1TB main box can only stream to one of them at a time; as mentioned above, the 2TB box can handle streams to two Minis simultaneously.
What if I don't need another set top box?
It is possible to get multiscreen from Sky without having to upgrade to Sky Q, or getting another set top box - for this customers will need a compatible Playstation or Xbox games console.
For those who go this route rather than getting a Multiscreen subscription, it also costs less - £5 a month. That's because people watching through their games consoles don't have to sign up to Sky Q Multiscreen; instead they can do so via Sky Go Extra, which as mentioned above is available on a variety of devices.
People with a games console and who want Sky Multiscreen in more than one other room will find they can save on the cost of the extra boxes by using their PS4 or Xbox One as set top boxes instead.
Virgin Media Multiroom
Virgin Media Reviews
Superfast 200Mb reviewed
here
Virgin broadband reviewed
here
Virgin Media TV reviewed
here
Is Virgin available to you?
Check here
Virgin Media multiroom costs from £7.50 a month, depending on how many extra Tivo boxes we take.
Choice of hardware
Here's how it works.
Adding another Tivo box will cost £7.50 a month, even for Big Bundle customers who used to get their Tivo boxes free of charge. Virgin tell us that customers can take up to five additional boxes.
Customers can choose between two kinds of Tivo box - the standard 500GB version or the new V6 box, which has 1TB of storage and is significantly faster. In both cases there are activation fees to consider:
Tivo 500GB box: £49.95
Tivo V6 box: £99.95 for the main box, £49.95 for additional boxes
Do note however, that while customers can have up to six Tivo boxes, only three can be the new V6 boxes - and if they take a V6 box, they'll also need one of Virgin's 100Mb or faster broadband packages.
Regular readers, and existing customers with the VIP package may wonder what's happened to the V HD box. The single tuner box used to be Virgin Media's standard set top box, so some households may still have one - but it was retired not long before the introduction of the new Virgin TV V6 Tivo box.
Virgin Media multiroom is smart by default, as viewers with more than one Tivo box - new or old, 500GB or 1TB - will find they work together: we can stream content recorded on one box to another in the same house.
Multi-room streaming works with up to six Tivo boxes, with users able to stream one show on two boxes at the same time.
The only fly in the ointment is that while every channel in a household's subscription will be available on every box, it's not possible to stream every channel between boxes.
Installation
To get Virgin Media in another room, the provider needs to run a second cable from the home's main access point.
The Tivo boxes will need to be connected to each other - either via the superhub or directly, using Ethernet cables or a powerline adaptor kit - so they can share information.
Connecting Tivo boxes to each other without using the hub limits streaming - viewers can only stream between those two. But going via the superhub means it's possible to connect every Tivo box in the house - up to the maximum six boxes.
For those who don't want cables running all over the house, using the powerline adaptor kit turns a home's electrical wiring into a means of sending a signal between devices "wirelessly". Find out more on the Virgin Media site here.
BT Extra Box
BT Extra Box is, as the name suggests, a second BT Youview box, with their TV Everywhere service included, and it costs £5 a month.
While customers with standard broadband can get basic BT TV, anyone wanting the Extra Box service will need BT Infinity (fibre), a connection of at least 23Mb, and a long enough Ethernet cable to connect the second box to the BT Home Hub, as powerline adapters aren't supported.
They'll also need a second aerial connection for the other box. BT provide a 10 metre Ethernet cable with the second box, and they can help if the issue is the aerial or connection point - but be aware that Infinity is only available in certain areas. Find out more here.
Previously only available to households with one of the Entertainment packages, Extra Box is now accessible to those with the Starter package and basic Youview box as well - although they'll be limited to getting another of the basic boxes for £49.
Anyone who has an Entertainment package, or a Youview+ box, can choose to get another one of those for £99, or the smaller, basic box, again costing £49.
Two boxes per household is the limit though - and when Extra Box launched in 2014, BT began cracking down on the use of Freeview boxes that weren't supplied by them, so there's no way to boost the number of rooms connected to the service.
Bear in mind that there's a minimum 12 month contract for the service. Anyone wanting to cancel before then will be expected to pay towards the remaining months - BT warn that this could be up to £100.
Perhaps most importantly, taking BT Extra Box means making some tough decisions, as it's not available to people who take Sky Cinema or Sky Sports.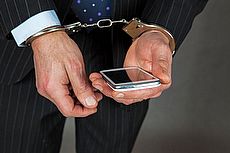 23 November 2017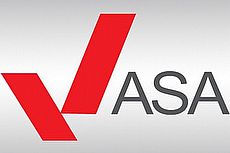 23 November 2017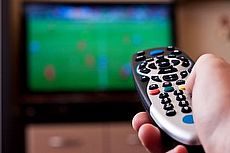 15 November 2017
Follow us or subscribe for FREE updates and special offers