Consumer Credit Directive: 6 new rights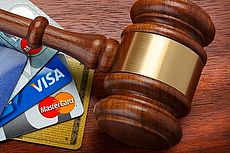 THE Consumer Credit Directive (CCD) came into force on February 1st 2011.
The EU laws drove from Brussels to the UK right through all our existing consumer legislation, forcing improvements to some but actually making others less strong overall.
"The implementation of the Consumer Credit Directive will help strengthen a culture of responsible lending," Edward Davey, minister for consumer affairs, said at the time.
"With new legal rights for consumers and greater responsibility for lenders, consumers will be better able to take charge of their money."
As we update this article in 2014, that's turned out to be true to some extent, there are new rights in this legislation that we think are worth knowing about, but the main change for consumers has been the way credit is advertised and there are some question marks over how useful that has been.
We'll take a look at the six main points, good and bad, below.
Six things you should know
1. Right to notice of interest rate increases
Lets start with a simple change.
The Consumer Credit Directive states that borrowers must always be notified of changes in interest rates and that this should generally be done in writing before the change takes effect.
How useful?
This always should have happened in any case, the Association for Payment Clearing Services (APACS) says lenders should give 30 days notice of interest rate changes. But that's a guideline, not law so this was still a welcome change.
It gives consumers more notice when they're being rate-jacked: see here for more information on their specific rights in that situation.
See our interest rate repricing feature for more detail on how effective more information on increases is, however.
2. Right to overpay on personal loans
It used to be tricky to overpay on a loan each month to pay the debt back more quickly - borrowers had to pay the whole amount or stick to the originally agreed payments.
Now, providers must let consumers overpay, though they can charge up to 1% of the extra payment in fees (or 0.5% if the loan has less than a year left to run).
See our full loan repayment guide for more information on these rules then and now.
How useful?
There's no doubt: this has been a real bonus for borrowers.
It will still be a few years until we begin to see people benefiting from this by paying off long loans early because the legislation only applies to new borrowing, not to existing personal loans.
3. Increase in 'section 75' protection
Another positive has been that the legislation did add more help for consumers using one of the most widely used protection laws: section 75 of the Consumer Credit Act 1974.
Under that law, when cardholders make a credit card purchase or purchase through a borrowing agreement between £100 and £30,000 the lender and the supplier (whoever the consumer bought from) are equally responsible for making sure that they're provided with the good or service.
Under the Consumer Credit Directive, the same protection will apply to transactions from £30,000 to £60,260 too.
How useful?
Day-to-day, our current section 75 legislation seems adequate to protect credit cardholders and even those with personal loans. Though the extra protection on larger amounts is welcome most of us are unlikely to ever need it.
In the years since this legislation has been on the books, we haven't seen any examples of claims this large.
See this article for more on how this consumer protection rule works and how to begin a claim if you ever need to.
4. Right to a draft credit agreement
It's also a positive that consumers now have the right to request a copy of the draft agreement before signing up for a credit product.
The Consumer Credit Directive also doubled the cooling off period for credit cards and loans to 14 days.
That's a fortnight for consumers to change their minds after making an application for credit.
How useful?
Again, the fact that credit providers now have to provide standard (or 'pre-contract credit') information is an overall positive but, other than the format, that differs little from the current summary boxes which lenders provided, and continue to provide, on sign up.
The cooling off period is a welcome addition to borrowers' rights.
5. More information on applications
Let's move on to a couple of more questionable changes.
Under the Consumer Credit Directive, lenders are required to inform consumers if their application for credit has been declined on the basis of information obtained through a credit reference agency, even if it was only partly declined on that basis.
More than that, they have to specify which credit reference agency is involved and provide the consumer with their contact details.
In the overwhelming greyness of the directive this is one aspect which is black and white: "failure to do so is an offence for which the penalty is a fine."
How useful?
This right, in the wording of the CCD, couldn't be clearer but, in our experience, it's not one that the lenders are fulfilling.
Again and again, our site users tell us that they've been refused credit and haven't been given any satisfying reason from the bank they applied to, even after specifically asking.
So far this is one of those ideas that's good on paper but badly needs to be implemented by the financial services industry.
6. More (and less) information on interest
Finally, let's look at one of the biggest changes this legislation has made, in the way credit is advertised.
The Consumer Credit Directive states that lenders are required to provide a 'representative example' of the cost of credit.
In the first instance, this meant that the way the 'representative APR' is calculated changed slightly to include mandatory fees and charges.
For example, a card with an annual fee of £75 (and a 19.9% p.a. standard variable rate) saw its representative APR increase from 32% to 34.5%.
Second, CCD rules stated that the representative rate should be available to at least 51% of applicants.
Before that, 'typical' APR meant that at least a third should receive the rate as it was advertised.
How useful?
The representative APR is still based on the most common 'draw down method' (or, in plainer English, transaction).
For credit cards, the most common draw down is purchases. But credit cardholders are under no obligation to use their card for purchases: the 'representative' rate doesn't include the cost of credit for balance transfers or cash withdrawals, for example.
Just as before, then, it hardly represents the cost of borrowing for every user.
The 15% drop in the number of applicants who can actually access the representative rate is even less useful.
Before February 2011 it was already widely suspected that lenders strayed significantly from the 66% rule since they were unable to predict the standard of applicants accurately in advance and they work on a principle of risk-based pricing which takes into account the applicant's credit history.
Now that they're often suspected to be straying from a 51% rule, then, this law has undoubtedly made the credit market more confusing.
"This is a backward step," said Vera Cottrell, policy adviser at consumer group Which?.
"Fewer consumers will be guaranteed to get the rate advertised. But there's nothing we could do about it because it was agreed at EU level."
Moreover, there is some evidence that it hasn't been implemented correctly.
In January 2012, EU researchers found that 80% of the UK credit advertisements they looked at - 38 out of 47 examples - were failing to meet CCD rules, some in ways that were misleading to consumers.
In May 2014 the UK financial regulator also released research showing that many credit providers were breaking rules on advertising their products.
Though enforcement action has been taken it's clear that there's been a big communication breakdown somewhere along the line.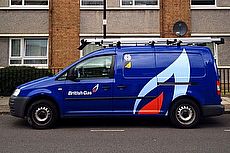 21 November 2017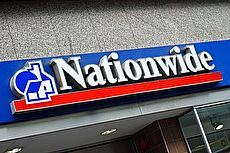 16 November 2017
13 November 2017
Follow us or subscribe for FREE updates and special offers