Rural broadband: what are the options?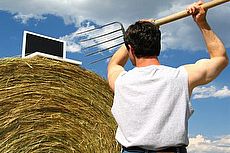 AROUND a quarter of rural premises in the UK - almost one million - are unable of getting broadband of at least 10Mb, with almost 250,000 premises unable to get even 2Mb.
In this guide, we look at the options for those struggling to get things done online, or even get online at all, because they live away from a town or city.
Rural broadband: the options
The problem with rural broadband isn't always that there's a lack of ways but that so many are inadequate.
In rural communities, broadband deals through a phone line, 3G/4G or satellite are usually slower and more restrictive than their equivalents in towns and cities, and they're almost always more expensive.
It is possible to bypass the system, and many communities are choosing to do just that - often ending up with some of the UK's fastest connections as a result.
We'll take a look at some of those projects in the last section, but because they take time, money and serious dedication we'll start by looking at the options available for most homes.
Fixed-line broadband: ADSL and fibre
The universal service provider in the UK is BT. If we can get a BT telephone line, we should be able to get ADSL broadband and, as a result of the push to make superfast broadband available to 95% of the UK by the end of 2017, an increasing number of rural areas are now covered by BT's fibre network.
The best way to tell what's available in a particular area is to use our postcode and phone number checker. We cover most of the options it's likely to bring up in the different sections below.
Enter your postcode above to check availability in your area.
'Real rural' deals: non-LLU
If the search returned deals like Plusnet "high cost area", it's because we're in one of the 10.2% of premises (business and households) in the UK served by a non-LLU exchange.
In Local Loop Unbundled (LLU or, more simply, unbundled) exchanges, companies put their own money and technical gear into a BT exchange, releasing them from relying on BT to administer their broadband and phone lines. This boosts competition by increasing choice and quality and decreasing prices.
At non-LLU exchanges, all the ISPs are offering BT wholesale. They all (except BT and John Lewis) charge more than they would for standard deals and, because the connections are poor (in broadband vs pigeon races in these areas, the pigeons win) they'll often impose data limits.
So although there are differences between the providers and the packages they offer, the options aren't great. Many homes in this situation adopt some of the other options below.
'Standard' (but slow) broadband
As other providers have gradually advanced into formerly uncompetitive areas, more rural users have benefited - to a degree - from being served by a now unbundled exchange: while they have more choice of provider, they still face slow speeds.
Rural households are very likely to be physically far from the exchange, and, since the signal decays with distance, connections can be just a fraction of the advertised speeds.
However, because the providers are using their own equipment, our choice of ISP can make a difference to the speeds we can get, which can make it worth shopping around. Take a look at our speed guide to learn more.
Rural fibre
BT's fibre broadband is increasingly available in the countryside - at the end of 2016, Ofcom said 59% of rural premises had access to a superfast connection, up from 44% a year previously.
We've come a long way since BT's original 2011 Race to Infinity competition to bring superfast broadband to certain villages, although much of the expansion has relied on BT as they won all of the Phase One BDUK contracts, a decision that was met with considerable criticism.
Fibre is much better at covering long distances without loss of signal so it does offer a good option for rural users, although as in most areas the signal is still carried on a copper line over the final stretch, speeds are slower.
In 2016, Ofcom found that the average national download speed achieved with fibre broadband was 74Mb, thanks in part to the availability of 100Mb+ connections in urban areas. In rural areas however, customers more than 300 metres from their nearest fibre cabinet can expect speeds of less than half the supposed maximum.
Openreach maintain a map of where they're working on installing fibre, and where they're planning to go next - available here - although they have been criticised in the past for failing to accurately revise dates when a project is delayed.
Mobile broadband: 3G and 4G
For those that can't get a BT phone line or find ADSL inadequate, mobile broadband is increasingly becoming a viable options.
4G speeds are better than the fixed line performance most rural users can expect and trials and expanded coverage means that the service is increasingly available outside of town and cities.
Unsurprisingly, the big problem for rural areas is signal quality.
As well as checking coverage maps from the individual providers, it's worth taking a look at the signal checkers from Ofcom and sites like OpenSignal for a wider perspective and rough point of comparison between providers.
Where the mobile signal is weak, femtocells can help. These are basically small modems that route 3G signals through a weak home broadband line to boost the strength of the mobile data connection. Two networks offer these: Vodafone (Sure Signal) and Three (Home Signal, reviewed here).
Using femtocells to boost mobile broadband signal where a fixed line signal is slow or unreliable can feel a little like a case of chicken and egg, however, as they require at least a 1Mb home broadband connection to work.
3G and 4G are more expensive per GB than home broadband, though the good news is that high usage deals (EE now offer up to 50GB a month) are increasingly available.
For more in depth information on mobile broadband, check out our full guide here, or click on the reviews of each of the main networks to find out more about their plans and devices.
Satellite broadband
Satellite broadband has been floating around the edges of the UK broadband market for a several years now, but until recently it was held back from becoming more popular because of its high start-up costs and fairly low speeds and download allowances.
The satellite providers have done their part, increasing speeds and offering a range of packages: Tooway satellite broadband (reviewed here) starts at £14.95 a month for 2GB of data a month and goes up to £84.95 a month for 100GB of usage a month plus unlimited use at night.
The entry level package only offers a connection of up to 5Mb, but other packages offer speeds of up to 22Mb downstream and 6Mb for uploads - all of which are better than the speeds very rural households can expect from a fixed line.
Recognising that it's the quickest way to get those in the most rural locations up and running with a decent broadband connection, the UK Government now run a voucher scheme to help cover setup costs for those in England, Scotland and Northern Ireland; the Welsh Government offer grants of at least £400 for those who can't get superfast broadband any other way.
Community broadband projects
So far we've concentrated solely on the options for individual households in rural areas to improve their broadband.
But community broadband projects are working with small ISPs (altnets) to bypass the system rather than working within it or lobbying established providers for access in order to bring better internet access to whole villages.
Demanding FTTC and FTTP
After selling it for a short while from March 2013,BT stopped offering individual Fibre to the Premises (FTTP) connections on demand - except in the case of more rural communities where even fibre to the cabinet might not help deliver decent speeds.
Communities need to be willing to enter a co-funding arrangement, where BT covers the standard commercial costs and the community themselves make up any additional funding.
Some have been happy or able to meet those extra costs themselves, while others have had help from their local authorities or regional Superfast groups.
One such community is the Staffordshire village of Cotwalton near Stone, where connecting the 13 properties to BT's FTTP network would have cost each household between £2,000 and £4,000; having secured a three-way funding deal with BDUK's Superfast Staffordshire and BT, they've brought that down to around £1,100 per household.
Others have been happy to work with BT to get a fibre cabinet installed close enough that they can get close to the advertised FTTC speeds.
Since early 2016, Virgin Media have been taking applications from more rural communities via their Cable My Street scheme, using a balance of demand and proximity to their existing network to gauge where they can realistically extend their cable services.
So far around 40 smaller communities, including some made up of multiple villages, have been included.
Further back, Three's Rural Broadband Working Group also provided 11 communities with free 3G access in August 2011.
Using an altnet to get connected
Other villages have chosen to bypass BT altogether and ask a private company to install a local network.
That can take the form of a high-speed wi-fi network - so the company will lay a fibre line to a transmitter on a high point like a public building and then subscribers in the local area buy their own aerials to pick up the signal - or a fixed line fibre network.
In Ashby de la Launde, Lincolnshire, for example, wi-fi has provided up to 70Mb broadband speeds and the Broadband for Rural North (B4RN) fibre project has bought 1Gb speeds to several villages in rural Lancashire.
Some communities have used a combination of both to get themselves connected, moving from one network to the other over time.
One such community is the village of Wray in Lancashire. They first got online in 2003 using a wi-fi network provided by researchers from the University of Lancashire.
That network was upgraded in 2010, allowing for new research and connections - but in 2011 they started working with B4RN to get full fibre installed in the village.
Most households now have symmetrical up to 1Gb connections.
For a look at five more of the UK's superfast villages and how they did it see this full guide.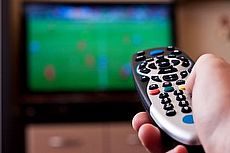 15 November 2017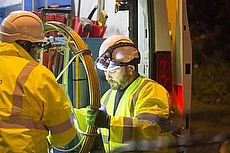 10 November 2017
9 November 2017
Follow us or subscribe for FREE updates and special offers