Can RBS improve customer service with a chatbot?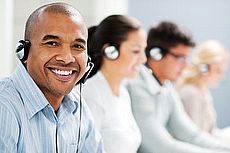 THE Royal Bank of Scotland (RBS) and NatWest will be using a virtual chatbot from this December onwards, in a bid to improve their reputations for customer service.
Beginning with approximately 10% of RBS customers in Scotland, the chatbot will be gradually rolled out to cover all of their and NatWest's customers throughout the UK.
Named Luvo, the bot has already been trialled on 1,200 RBS and NatWest staff, with the progression onto actual customers suggesting that it has so far met its trials with considerable success.
While it can handle only simple questions such as how to replace old cards at the moment, it's likely that RBS and NatWest hope it will go some way to restoring their reputations for handling customer issues.
It may indeed help them handle a greater number of queries, yet whether it can handle them well enough to keep their customers satisfied is another question altogether.
Customer service
That's it still an open question is indicated by how the chatbot will be used by only 10% of RBS' Scottish customers for the time being.
But given that both RBS and NatWest were fined £2.8 million in 2011 for repeatedly failing to deal adequately with customers' complaints, it's a question that needs to be answered soon.
Since then, they were also fined £14,474,600 in 2014 by the Financial Conduct Authority (FCA) for "failures" in their mortgage advice process.
They also got themselves into trouble with their customers last year, when a system failure in June caused 600,000 bank transfers to go missing.
The recurrence of such mishaps underlines why they've taken the step of introducing a virtual chatbot.
That said, its ability to deal only with fairly simple queries implies that it won't be able to help with any particularly hands-on or substantial problems.
This is unfortunate, since it was an inability to resolve inquiries and complaints in a satisfactorily thorough way that led to 2011's fine.
Added to this, it was during the transfer issue of 2015 that many of RBS and NatWest's affected customers complained of being put through to web chats with bank staff.
Since they were unhappy about speaking to a human via an instant messaging service, it's perhaps quite likely that some of them will also be unhappy about having to speak with a computer program.
Assistant Luvo
Banks and Customer Service
However, the intention for Luvo is simply to concentrate on the most basic of problems, thereby freeing up RBS and NatWest's employees to concentrate on issues that require more attention.
In fact, Luvo is able to filter through the entire database of RBS and NatWest to deliver answers almost immediately, thereby potentially making it more efficient than humans when it comes to simpler questions.
RBS also say that it "learns from its mistakes and its answers become more accurate over time", although whether its answers become more accurate more quickly than those of a paid member of staff isn't clear.
What also isn't clear are the long-term plans of RBS and NatWest, and whether the two banks would intend to largely phase out human customer service employees in favour of more chatbots.
If this were the case, then RBS' customers might find more of their queries and even complaints being handled by chatbots.
This may potentially increase efficiency in some cases. Then again, it may also reduce flexibility and customer power, insofar as Luvo currently has zero ability to take action on behalf of a customer, make concessions, or speak to a supervisor in order to depart from policy.
As such, customers might find that, with chatbots, they're more likely to end up accepting information as it's presented to them. By contrast, they might with a human have more chance of being able to do something to change what this information reflects, in the event they don't like it.
There's also the more basic question of how people will feel about talking to a chatbot in an age where bank branches are disappearing from communities and where the financial sector is more mistrusted than any other.
Having to talk to an algorithm might have the subtle effect of making banks seem more distant and less trustworthy, something which they're keen to avoid in the wake of such embarrassments as the Libor scandal.
RBS seem particularly keen to avoid this in light of their recent rebranding as "the Royal Bank" in Scotland and Natwest in the rest of the UK, as well as their attempts to rebrand more in general.
As a result, they should be careful not to lean too heavily on Luvo if the latter proves able to handle simple customer queries in Scotland.
Because if they do, they might inadvertently worsen the very customer-service and trust issues they hope the chatbot will ease.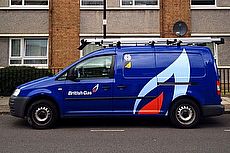 21 November 2017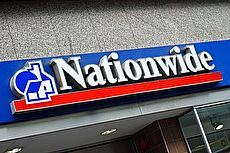 16 November 2017
13 November 2017
Follow us or subscribe for FREE updates and special offers