RBS apologises to 4,500 customers for lost accounts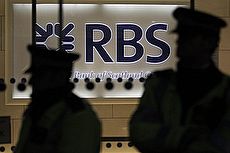 ©iStock.com/EdStock2
Royal Bank of Scotland (RBS) have admitted to holding almost £250,000 in so called "dormant accounts", after telling customers the accounts didn't exist.
The bank are blaming an IT problem for the issues, which have affected as many as 4,500 customers who used an industry-wide dormant account finding scheme.
An RBS spokesperson said: "Unfortunately we wrongly advised some customers who had made a request through the BBA Lost Account scheme that they did not hold a dormant account with us."
RBS have now asked those affected to visit their local branch with a form of approved identification to reclaim the money due to them, estimated to be less than £50 on average.
In the meantime, it's possible that the bank could face investigation from the Financial Conduct Authority (FCA) over how their computer systems could give the wrong information to people trying to trace old accounts.
"We are very sorry that this happened and as soon as we discovered this we took steps to correct our error."
RBS spokesperson
Inactive accounts
The account finding service in question, My Lost Account, was set up by the British Bankers' Association (BBA), in collaboration with the Building Societies Association and National Savings and Investments (NS&I), as a result of Government legislation.
Using three separate tracing schemes, the free site allows customers of 36 retail deposit banks in the UK, all building societies and all National Savings and Investments products (including old Post Office Savings Bank accounts) to track down money that is rightfully theirs.
Some estimates have placed the total amount that could be hidden away in dormant UK accounts to be as much as £20 billion.
The situation arises when an account has been inactive for an extended period, ranging from 12 months for current accounts and some savings accounts, up to several years.
When an account hasn't been accessed or used for a while, the bank or other provider is required to write to customers to find out if they want to continue to keep it open.
If account holders haven't kept the provider up to date with contact details, however, and the letters go unanswered or are returned, the institution will class the account as "lost" and correspondence to that address will be stopped - partly to protect against the risk of ID fraud.
All the money stored in dormant accounts is supposed to be transferred to a central fund where it can be managed safely until it's reclaimed.
The balance of any accounts left dormant for more than 15 years is made available to the Big Lottery Fund to help local charities and community projects - but customers who track down a long lost account after 15 years will still get their outstanding balance paid back to them.
Computer says no
RBS have laid the blame for their latest PR setback firmly on their IT systems. It's not the first time that the bank has cited tech issues as the cause of large scale problems.
Earlier this year, 600,000 transactions were delayed by several days as a result of computer problems - only seven months after the bank had received fines of £56 million for failings in June and July 2012 that left 6.5 million customers locked out of their accounts.
Prior to that, in January 2011 The Financial Services Authority (FSA) fined RBS and Natwest for "persistently" failing to deal with customers' complaints, reporting that there was an "unacceptably high risk" that customers had been unfairly treated.
Dormant enquiries
Despite the issues faced by those using the My Lost Account service to try to trace their old RBS accounts, it is still fairly simple to begin searching for lost savings.
RBS themselves advise that anyone who thinks they may have a dormant account should head into a branch with a form of identification to start the process.
This holds with many institutions: simply making an inquiry direct to a bank or building society can be all that's needed.
For those of us looking further back than we can perhaps easily remember - say, hunting down childhood savings accounts, or those held several house moves and jobs ago - My Lost Account can almost always make the job much simpler, although it can take at least three months to get results.
Should there be a problem chasing up an old account, it's worth bearing in mind that former customers have as much right to complain as current customers.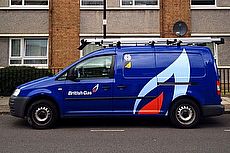 21 November 2017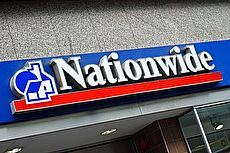 16 November 2017
13 November 2017
Follow us or subscribe for FREE updates and special offers