TODAY RBS and Natwest became the only high street banks not to offer promotional interest free offers with their credit cards.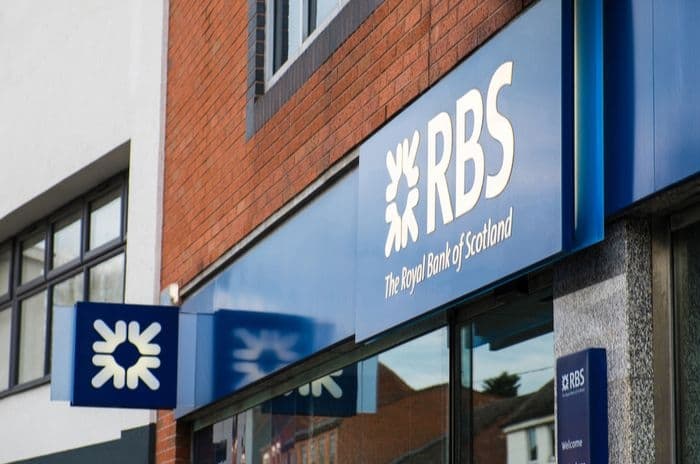 Credit: D K Grove/Shutterstock.com
The 0% balance transfer and 0% purchases deals offered by most of the UK's other credit issuers are "teaser rate debt traps", RBS said in a statement yesterday.
"The credit card industry is absolutely dominated by teaser rates, trapping people into a spiral of debt that they never pay down; it's not good for our customers, and it will play no future part in this bank," Moray McDonald, Interim Head of Products and Marketing, said.
Three cards have disappeared today as a result of the change, all of them with some form of teaser rate: a 0% balance transfer card; a 0% balance transfer and 0% purchases card and a low rate deal which offered a 2.9% p.a. interest rate for the first twelve months.
Instead, RBS say, they'll focus on rewarding their existing customers and simplifying their products.
The new '0% free' credit card range presents consumers with a new set of challenges, however.
'0% free' but with a £24 fee
For example, the new Clear Rate Platinum Credit Card, available through RBS and Natwest from today, comes with a £24 annual fee.
Unlike many annual fee credit cards, the deal doesn't give cardholders the opportunity to out earn the fee by accruing rewards or cash back on purchases.
Cardholders are likely to get a much lower rate of interest than most credit cards, 6.9% p.a. (variable) on both purchases and balance transfers, however.
That immediately puts RBS close to the top of the table for low rate deals: Sainsbury's have a low rate Nectar card and MBNA a life of balance transfer deal with exactly the same rate, though both are arguably a better deal since they don't charge an annual fee.
Note also that, as with all other credit card providers, RBS price their interest rates based on the creditworthiness of applicants.
While, under EU rules, the advertised interest rate must be offered to at least 51% of applicants, RBS and Natwest could give cardholders an interest rate of up to 14.94% p.a. (variable) on purchase and balance transfers instead of the headline rate.
That would make the deal a lot less appealing.
Aside from the Clear Rate Platinum card, RBS and Natwest are offering two credit cards with limited availability.
One is only for their Black Account customers, which allows cardholders to collect YourPoints rewards. The Black Account is only available to high net worth customers and also has a £24 annual fee.
The other is a student credit card only available to those with an RBS or Natwest Student Current Account.
In all, the new range is as simple as promised, but its appeal might depend on whether consumers are convinced by the RBS stand against promotional offers.
Are 0% deals debt traps?
RBS claim that 0% deals encourage consumers to take on unsustainable borrowing.
"Two thirds [of cardholders] don't switch their 0% card before they hit a payment wall," RBS said yesterday, a statistic based on information from Argus, a financial services consultancy.
In fact, based on their own data, RBS say that the average 0% balance transfer credit cardholder doesn't pay down their debt in the 0% period and some, 34% of those that keep a balance for 7 to 12 months after the 0% end date, not only don't pay it down but end up spending more on the card and paying interest.
As shocking as these statistics sound, though, it's hard to know what exactly they mean out of context. As we publish this article, neither Argus nor RBS have responded to our request for more information on their studies.
For example, RBS specifies that two thirds of cardholders "don't switch" their 0% credit card before a payment wall but that presumably includes the 0% balance transfer customers that pay down their debt in the promotional period and wouldn't be at all unusual for cardholders with 0% purchases cards, in fact, it's what we'd expect. Are these two groups included?
Similarly, how large is the group "those that keep a balance for 7 to 12 months after the 0% end date"? It's hard to work out how relevant this is.
Previous research released in 2012 and another study from 2013 have suggested that about a third of balance transfer customers end up paying interest on their balance, which should give us some pause about the RBS figures.
Even if RBS are overstating their case, though, there is clearly a real question here: is there something wrong with 0% deals which benefit the savviest (and luckiest) consumers when the special offer is only possible because some people use it badly and pay interest?
Low interest life of balance transfers (more here) clearly have less risk and fewer possibly damaging terms, like high initial fees.
Similarly, a low rate purchases card seems inherently fairer than a rate that jumps from 0% to 20% or 30% even if, on a personal level, many of us would still take the promotional deal.
Let us know what you think in the comments.