WITH a new Government comes a Queen's Speech, in which she outlines the plans and ideas our leaders want to implement over the course of the next Parliament.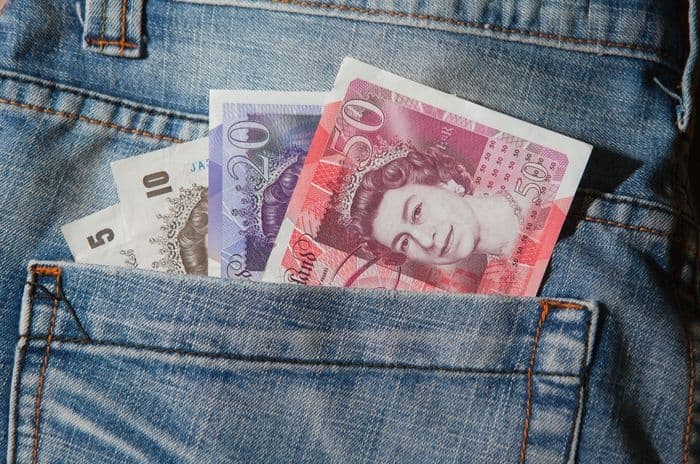 Credit: Barabas Csaba/Shutterstock.com
Wednesday's included 26 Bills, and was described by Prime Minister David Cameron as a "programme for working people"
There are plans to increase employment, the national minimum wage and tax thresholds - but some of the most vulnerable in society could be hit by benefit cuts and freezes, and anyone hoping housing is going to become more affordable in the near future could also be disappointed.
Here's our look at the announcements we think matter - and how they're being viewed by others.
Tax and pay
There won't be any rise in income tax rates, VAT or National Insurance contributions rates before 2020 - which is a slight relief considering the warnings coming in the months before the election.
The minimum wage, which is £6.50 at present, will increase by 3% in October this year - and it's expected to reach £8 an hour by 2020.
The threshold for paying income tax is set to be increased to £12,500 by 2020, to ensure that anyone earning the national minimum wage and working 30 hours a week won't have to pay income tax.
The upper thresholds are also expected to increase. Previously these haven't changed in line with inflation and earnings, so more people have become "accidental" higher rate taxpayers.
As well as plans to increase the national minimum wage, under the Full Employment and Welfare Bill, the Government wants to create two million more jobs and three million more apprenticeships.
But there was little mention of the kind of jobs that would be created; Julia Unwin of the Joseph Rowntree Foundation points out that:
"Two thirds of people who move into work from unemployment are paid below the living wage, and only one in five low paid employees had been able to move into higher paying work within 10 years."
Benefits
In the meantime, working age benefits, tax credits and child benefit will be frozen for another two years.
On that note, Gillian Guy, chief executive of Citizens Advice has this warning:
"The Government must be certain that further cuts won't just shift costs away from the welfare budget and into other areas such as health and social care."
Meanwhile 18- to 21-year-olds will lose their automatic entitlement to housing benefit. Instead, the Youth Allowance will put far more emphasis on getting into work, with those in receipt "required to go on an apprenticeship, training or community work placement" after six months.
StepChange Debt Charity say they dealt with a record 600,000 people in 2014. Of those, 31,000 were aged under 21, a third of whom "fell into debt when they lost their job or saw their income reduce".
That's reflected by figures the Joseph Rowntree Foundation released last year, which showed that people aged between 16 and 24 are more likely to be in poverty than any other age group.
That research also showed that the number of working families in poverty now outnumbers those where no one works.
We covered the reduction of the benefits cap last week, in relation to the concerns of the charity Gingerbread.
They say the way the cap works effectively pushes single parents into "desperate" situations.
And despite the Government's assertion that those with under-fives shouldn't have to look for work, Gingerbread say those with even very young children have little choice if they don't want to see their incomes slashed under the cap.
The next generation
Parents with three- and four-year-olds should get some help with the resulting childcare issues, however, under the Childcare Bill.
This will double the amount of free childcare offered to families where all parents work, from 15 to 30 hours a week, for 38 weeks of the year.
But the extra hours will only be made available to families where all parents are working - and nursery providers say the existing scheme is already underfunded by about a fifth.
There are also worries about the quality of the care on offer. Julia Unwin highlighted the need for "access to quality childcare if it is going to help overcome the disadvantage experienced by some young children".
We reported in 2012 how families were increasingly struggling - but while the economic climate is supposedly getting better, the financial pressure on families seems not to be abating.
The Children's Society say 3.7 million children are already living in poverty, and they estimate a further 700,000 would have been "dragged into poverty over the next five years even without further cuts".
The charity's Matthew Reed says "punishing children and teenagers... is not only deeply unfair but, in the long term, deeply counter-productive."
Housing
The right-to-buy scheme launched by the Thatcher Government of the 80s would be extended further under this Government's Housing Bill.
The scheme would be opened up to housing association tenants in England, who have lived in their home for more than three years, giving 1.3 million tenants the chance to buy their home at a discounted price.
But Scotland and Wales have rejected extending the scheme - in fact Wales has abolished Right to Buy already and Scotland is planning to phase it out.
Returning to England, local authorities will be required to sell off their most valuable council houses as and when they become vacant, and invest the money raised in building further affordable homes.
Any surplus will be used to help fund the Right To Buy discounts, with the Government making up any shortfall.
The Government says the plans will help increase the housing supply - which, with a growing population, including far more older people staying in their homes and a rise in single occupancy households, is desperately short.
There'll be increased help for first time buyers under the age of 40, with 200,000 starter homes being made available to them at a 20% discount.
But that ignores the fact that pressure on the housing market has seen the age of Generation Rent rise - with 44% of 40-45-year-olds stuck renting and millions who would like to buy but think it's beyond them.
And is taking homes out of council and housing association hands really going to help address demand?
Giving families a stable address is a good thing - but taking much needed social housing out of circulation puts more pressure on the private rental market, and as affordable homes are out of reach of most of us, that's pressure that really isn't needed.
The National Housing Federation says if every tenant who could afford to buy did so, the discounts they'd be entitled to would total £11.6 billion - and they add that since 2012, only 46% of the homes sold off have been replaced with new builds.
Many councils can't find enough land to build the new properties -which could have a knock-on effect on the "right to build".
This scheme would see people who want to build their own homes allocated "shovel-ready plots" by their council - so in the competition between social and private housing, which would win out?
The Joseph Rowntree Foundation say we need 80,000 more affordable homes to be built each year. Shout, a cross-party volunteer campaign for social housing, go further, saying at least half of the 200,000 new homes that must be built each year should be for social rent.
Energy
Finally, there was mention of measures that would "increase energy security" and provide "affordable and reliable energy" for all.
That sounds like welcome relief for the growing number of households in fuel poverty; figures released this week by the Department for Energy and Climate Change show there were an estimated 2.35 million such households in 2013.
Rather than addressing concerns about the energy industry as it is, the Energy Bill would see the formation of a new regulator, the Oil and Gas Authority, which will deal with domestic oil and gas recovery.
It will also see consent to onshore wind farms in England and Wales shifted from central Government to local planning authorities.