THOUSANDS of single parent families with young children will be made much worse off if the Government tightens the benefits cap further, a charity is warning.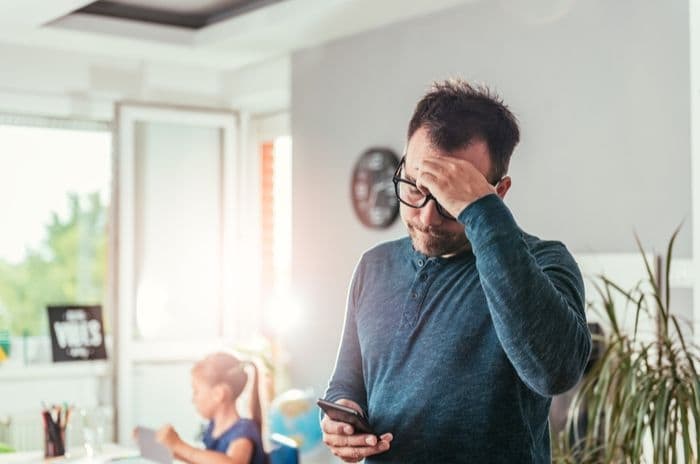 Credit: Zivica Kerkez/Shutterstock.com
Government statistics show that 63% of the households affected by the existing benefits cap are single parent families, and of those, 70% include a child under the age of five.
But while the Government says the cap is "an incentive to work", the charity Gingerbread says it threatens to make the situation worse for thousands of families.
They say single parents, who are already bearing the brunt of the benefit cuts, are "finding themselves in desperate situations" as a result of the cap.
The cap
Prior to the introduction of the benefits cap there was no upper limit for the amount of money an individual could receive.
The Government part justified its introduction by pointing out that the 300 families claiming the most in benefits were receiving more than £10 million a year between them - that's an average of somewhere in excess of £33,333 a year per family.
So in 2013 the cap was brought in, limiting the amount in benefits a family could receive in one year to £26,000, which is equivalent to a salary of £34,000 after tax.
That works out at a limit of £500 a week for couples and single parents, and £350 a week for single adults.
More than 32,500 single parent families have been affected by the cap, and as mentioned above, 70% of them include a child aged under five.
Any household claiming Working Tax Credit or a disability-related benefit is exempt from the cap - so there's still room for some households to claim considerably more.
But for those who are affected by the cap, the Government plans to reduce it further, to £23,000.
That's on top of plans to freeze working age benefits, including working tax credits and child benefit, for the years 2016 to 2018, which the Government says will save £3 billion.
Meanwhile figures from the Department for Work and Pensions (DWP) show that almost 22,500 households that have been subjected to the cap have either moved into work, or reduced or stopped their claim for housing benefit.
Pushed into work?
Since the last figures were released, in November 2014, the number of households getting their housing benefit capped has decreased by 1,200 from 24,300 to 23,100 - a 5% drop.
But Gingerbread say that's not always as a result of people moving into work - and they question whether everyone should have to.
Government policy is that single parents with very young children will continue to receive benefits without having to look for work.
But if they don't want to see their income slashed, the only real option is to find work.
Single parents can qualify for Working Tax Credit if they work more than 16 hours a week. The credit itself is up to £2,010 a year - but it also opens up eligibility for Child Tax Credits and removes the spectre of the overall benefit cap.
That, says Gingerbread's Fiona Weir, "flies in the face of established government policy which allows single parents with young children to decide what's best for their family: staying at home to care for young children, or going out to work."
Not that the kind of work many single parents can get is likely to pay particularly well. More than 40% of part-time jobs and 70% of retail positions fail to pay the Living Wage.
On top of this, research from the Joseph Rowntree Foundation found that low-paid working families who worked more didn't have much more to show for it:
"...someone receiving tax credits but also paying national insurance and income tax keeps 27 pence of every extra pound earned; the other 73 pence goes to the Treasury."
No place like...
The other reason the DWP mentions for people no longer being affected by the cap is that they're claiming less housing benefit, or stopping their claims all together.
This suggests they're either getting work that pays enough to make them ineligible for the benefit- or they're moving to cheaper accommodation.
While downsizing or moving to a cheaper area is difficult enough for single adults or couples without children, it's far more inconvenient for those with children.
But it's happening.
"Single parents hit by the cap are... facing debt, eviction, homelessness or having to move away from their local community, family and the schools their older children attend," Ms Weir says.
The fact that there's so little affordable family housing to buy means there's all the more pressure on private rental properties, keeping demand and prices up.
That makes finding somewhere affordable to live when on benefits all the more difficult - especially for lone parent families or those with very young children.
Long term consequences
Gingerbread's fear is that the situation for those families could get much worse.
It's not just the short term they need to be worried about either - being in a poor or low income family seriously affects children's prospects as they grow up.
The CBI say that four-year-olds from low-income homes can have a vocabulary of up to a year behind that of wealthier children.
As they get older, bright children from lower income homes are increasingly overtaken by less able children from better-off homes; fewer than half of them get grades A*-C at GCSE, compared to more than two thirds of kids from wealthier families.
That in turn affects their chances of getting a good job and not having to rely on benefits themselves - which is not what this, or any, Government could possibly want.