What is the Living Wage?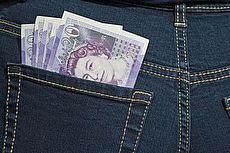 "What is the Living Wage and should I be receiving it?"
Prior to July 2015, there was just one "Living Wage" - but now we're in the confusing situation where there are two different wages sharing a very similar name.
The one we're going to focus on is the more generous, a benchmark figure based on what it's thought people need to earn to have a decent standard of living.
This Living Wage is set in November every year; since November 2015 it's been £8.25 an hour outside London - up from £7.85 the year before - and £9.40 an hour in the capital, up from £9.15.
But many people working in shops, bars and part-time jobs will look at that figure and wonder why they're not being paid that much.
That's because their employers are obliged only to pay the Minimum Wage, which is lower - and depending on how old an employee is, the difference between the two can be significant.
So what exactly is the Living Wage, and who gets it?
Minimum Wage versus Living Wage
The minimum wage is set by the Government's business secretary every year on the advice of the Low Pay Commission, and enforced by HM Revenue and Customs.
In the 2015 Spring Budget, the Government announced that from April 2016 they'd be bringing in a new minimum wage for people aged 25 and above, which they decided to call the National Living Wage (NLW).
The legal minimums
At the time of this update, the NLW has just come into force, raising the statutory minimum wage for eligible workers to £7.20 an hour; the Government promise it will be increased to £9 an hour by 2020.
But younger workers are legally entitled to less: for those aged between 21 and 24 the minimum wage is £6.70 an hour; for people aged 18 to 20 it's £5.30 an hour.
Anyone aged under 18 is entitled to just £3.87 an hour, with apprentices being paid an hourly minimum of £3.30.
The Living Wage
In contrast, the Living Wage is a benchmark figure based on research into minimum income requirements.
The London rate is set by the Greater London Authority (GLA).
The national rate is calculated by the Centre for Research in Social Policy (CRSP) at Loughborough University.
Their figures on minimum income standards come from the Joseph Rowntree Foundation, taking into account what members of the public think is enough money to allow a decent quality of life, and what is happening to wages generally.
This last point is what makes the Living Wage lower than it could be.
The CRSP says it's important to make sure Living Wage employers don't end up having to implement pay rises that are "out of line with general pay trends".
For example, single people living alone need to earn a minimum of £17,100 a year before tax to afford an acceptable standard of living, which equates to £8.77 an hour in a standard 37.5 hour working week.
A couple with two children would need to be earning at least £20,000 each before tax, or £10.25 an hour.
The rise in the cost of living has had an impact on these figures.
In 2008, when the Living Wage first started to take off nationally, the difference between the amount of money each person in those two households needed to earn was £450, compared to around £3,000 in 2015.
The Joseph Rowntree Foundation says a minimum basket of goods and services costs at least 28% more now than it did in 2008, far more than the 19% rate of inflation using the Consumer Prices Index would suggest.
Who's affected?
In the meantime, research carried out in 2015 for KPMG showed that 23% of employees were paid less than the Living Wage.
Worryingly, while the Minimum Income Standard has changed only a little in the past year or so because of the effects of low inflation, the number of people being paid less than the Living Wage has been rising.
In 2015, some 5.84 million people were paid less than the Living Wage, up from 5.24 million in 2014, and around 5.13 million in 2013.
The study showed that those most likely to be affected were young, part-time or female.
Among 18-21-year-olds, 72% earned less than the Living Wage, compared to just 17% of those aged 30-39.
That's the equivalent of more than 875,000 university age workers failing to earn enough to support a basic decent standard of living.
Then there's the 45% of part-time workers who take home less than the Living Wage, compared to 15% of full-time employees.
While part-time work accounts for less than a third of all UK jobs, there are 3.21 million part-time positions paying under the Living Wage, compared to 2.62 million full-time roles that don't meet the benchmark.
And more than 40 years since the first Sex Discrimination Act was passed, some 29% of women earn less than the standard, compared to 18% of men.
When wages have increased, men on less than the Living Wage have received an average 3% rise compared to a 2.7% increase for women in the same situation.
One of the reasons younger people may be disproportionately affected is to do with the jobs that tend to be sub-Living Wage.
Some nine out of 10 bar staff, 85% of waiting staff and 80% of kitchen and catering assistants aren't paid the Living Wage.
While 70% of sales and retail assistants also fail to earn enough, the sheer number employed in such roles means the 920,000 people affected are the biggest single type of worker earning too little.
Increasing popularity
The Living Wage is gaining ground. In the past couple of years the number of Living Wage employers has more than doubled every 12 months.
There are now around 2,300 companies committed to the standard for both employed and subcontracted staff - who number almost 70,000.
Among them are numerous FTSE firms, hundreds of independent businesses, and local authorities including Cardiff, Birmingham, Newcastle - and Brighton and Hove.
Former London Mayor Ken Livingstone supported it and Boris Johnson backs it.
The Living Wage Foundation says 80% of London employers who signed up believed it had increased the quality of work done by their staff.
They also reported that absenteeism dropped by around 25%, and two thirds of employers said they noticed a positive impact on recruitment and staff retention.
Clearly it's not the whole answer to the issues surrounding low pay and employment levels - but its foundation in conversations with real people about their real needs makes it a good starting point.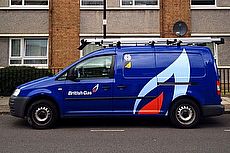 21 November 2017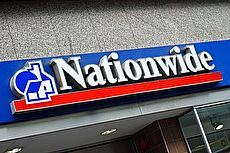 16 November 2017
13 November 2017
Follow us or subscribe for FREE updates and special offers