Too poor to start a family? You're not alone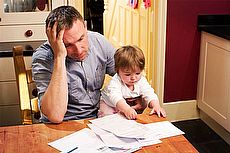 ©iStock.com/sturti
CASH-STRAPPED Brits are putting off having children due to financial worries, according to new research.
A YouGov survey commissioned by Shelter, the housing charity, reports a 63% increase in the number of people delaying children because of housing costs.
At the same time, debt charity CCCS recently reported that 40,000 parents sought its help last year with easing their financial burden.
An unpalatable cocktail
The cause of this child related woe - a nasty combination of a shrinking job market, cuts to child benefit and rising living costs - is affecting almost everyone.
However, it is those with children, or considering it, who feel its effects most acutely.
It almost goes without saying that children are a major expense.
The Child Poverty Action Group estimates that it now costs an average £150 a week to raise a child to age 18, a substantial increase on the estimated cost in previous years.
According to Martin Ellis, an economist at Halifax, "The cost of raising a child until the age of 11 has increased by 15% over the past five years. This has added to the already considerable strain on household finances during the economic downturn."
No home for families
Halifax say that parents are spending nearly a fifth of their rapidly dwindling incomes on their children. The major initial cost for most parents is finding somewhere suitable to live.
The Shelter survey reports that just over one million childless Britons in the 31-44 age range are delaying starting a family due to the shortage of available housing.
A quarter of that million say that they have already been putting off starting a family for at least five years as a result of financial pressure.
As Netmums founder Sally Russell commented, "One of the most basic requirements to raise a family is to have a family home, yet this is becoming increasingly unattainable for many people today."
Childcare costs soar
Soaring childcare costs and stagnating wages mean that those who do have somewhere to live are struggling under the burden of hefty childcare costs.
"Finding affordable, quality childcare is a nightmare," says Ceri Goddard, chief executive of the equal pay campaign, the Fawcett Society.
"Costs are some of the highest in Europe and families' ability to pay has decreased as changes to things like working tax credit mean there's less in household budgets."
According to CCCS, parents earning less than £10k per year had a monthly budget deficit of £54, while those earning up to £20k had an average £16 left over every month after paying living expenses.
A majority of these so-called 'pay neutral' workers are women, who continue to work in the hope that they will eventually reap the benefit of future earnings.
In a country where 1.12 million women are unemployed, the highest proportion for 25 years, this is seemingly a good move.
Organisations such as Women Like Us (link above) have even sprung up to offer free support to help women get back to work.
Unfortunately, some experts suggest that there is worse to come.
According to Tim Nichols of the Child Poverty Action Group, "After a number of years of child poverty rates reducing, we're turning a corner. Child poverty is going to be rising by 100,000 more each year."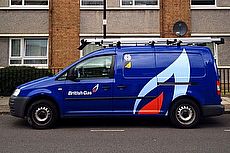 21 November 2017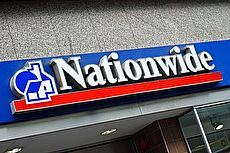 16 November 2017
13 November 2017
Follow us or subscribe for FREE updates and special offers