PPI claims could have 2018 deadline
©iStock.com/glegorly
THE Financial Conduct Authority (FCA) are considering bringing in a deadline for people thinking of making a claim regarding mis-sold payment protection insurance (PPI).
If a deadline is brought in, people will still have until at least 2018 to claim, but the FCA say they're keen to "bring the PPI issue to an orderly conclusion".
They say the introduction of a cut off date would help spur on the many people who intend to complain but that haven't yet got around to doing so.
The banks have already paid out more than £20 billion to some 10 million customers, and it's thought they could face further PPI costs of between £5 billion and £10 billion over the next few years.
Changing trends
The FCA say that, subject to consultation, they want to introduce a deadline of two years from the date they make their decision - and that they don't see that decision being made until at least spring next year.
That would give people until 2018 to begin a claim.
The regulator say that while there are still many people with genuine PPI mis-selling claims, and they don't want those people to miss out, the nature of the complaints being made has changed significantly over time.
They've commented on the "growing proportion" of complaints being made through claims management companies, who charge fees to their clients - us - for something we can do ourselves at no cost.
They've also seen greater numbers of claims being made about much older PPI sales - from before 2005 and in some cases from earlier than 2000. In these cases there are often "significant gaps" in the documentary evidence required.
Payment Protection Insurance
As sales of PPI fell off dramatically after 2009, this issue with ageing evidence is only likely to become more of a problem even for the most recent mis-selling incidents.
There are also the "significant number" of complaints being made about sales that turn out not to have included PPI at all.
Do it yourself
A deadline for making claims would bring this to an end, and, the FCA say, reduce uncertainty for financial companies and help "rebuild public trust in the retail financial sector".
The FCA are also keen to point out that prompting genuine claimants into action would be a good thing for them - "resulting in them potentially getting redress sooner, and giving some of them the opportunity to pay off costly debt".
So as well as consulting on introducing a deadline in the first place, they're also planning an advertising campaign urging people to act soon, and to do it by complaining directly to the companies who sold them their policies.
This might seem daunting - but we've a guide to the process here, and the Financial Ombudsman Service (FOS) provide a couple of free forms which help people gather the information they need to make the complaint.
In the case of there no longer being a company for people to complain to, people can always get in touch with the Financial Service Compensation Scheme to find out how to claim.
Consumer groups have warned that a deadline might encourage the banks to drag their heels further over dealing with claims and payouts - although regulations state that claimants should get some kind of response within eight weeks of making their complaint, and if they don't, they can get the FOS involved.
Rise and fall
As mentioned above, PPI sales decreased considerably after 2009, and effectively came to a halt in 2010 when Lloyds Banking Group announced they would no longer sell PPI with their other products.
The rules and guidance for PPI redress were put into place in December 2010; from January the following year, the FCA began keeping tabs on how many people were complaining, and how much compensation has been claimed.
The first six months of the compensation scheme saw an average of £39.9 million paid each month in refunds and compensation. From then on the amounts being claimed rose substantially as people became more aware of the scandal.
The peak year for both numbers of claims and redress paid was 2012, when banks paid out £735.3 million on May, and £614.6 million in June.
Since then, the number of complaints being made has fallen fairly steadily, although they still run into the hundreds of thousands each month. In the first six months of this year, there were 883,043 complaints, down 16.6% from the previous six months.
More trouble ahead?
But as PPI claims have dropped, other grievances have increased - and heading the list are complaints about packaged bank accounts, which are sharply.
In April, the FOS revised the number of complaints they expected to receive on the issue this year from 18,000 to 30,000 - but in August they revealed that they'd received 25,000 in the first six months of the year alone.
It's not just packaged accounts either - earlier this week the FCA announced that in the first six months of this year, there had been 506,326 complaints about current accounts in general, up almost a third on the previous six months.
The FCA's figures are based on complaints made directly to the banks themselves, while the FOS deal with those who've taken their grievance a step further - but the upward trend seen by both is cause for concern.
With the Competition and Markets Authority's report into the personal current account market, due to be published this month, it's highly probable that the banks could on the hook for such issues for some time to come.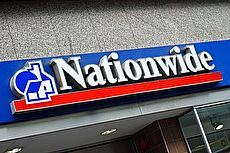 16 November 2017
13 November 2017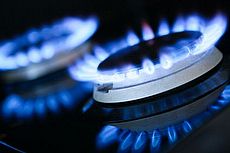 8 November 2017
Follow us or subscribe for FREE updates and special offers