The number of complaints being made about packaged bank accounts is dramatically increasing, according to figures from the Financial Ombudsman Service (FOS).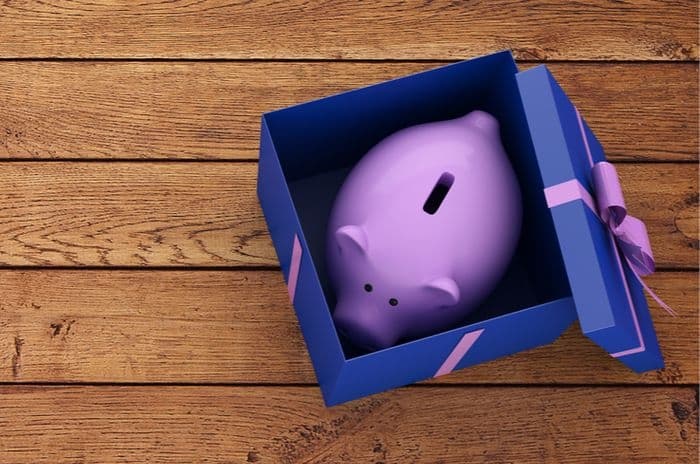 Credit: Shyamalamuralinath/Shutterstock.com
The watchdog received 25,500 complaints about the products in the first six months of this year.
Chief ombudsman Caroline Wayman said that complaints about packaged bank accounts had driven up her organisation's workload "by two thirds".
Tellingly, banks have started to put aside money for compensation claims and fines.
Barclays have put together a pot of £250 million, Lloyds have safeguarded £175 million; Royal Bank of Scotland are keeping by the worryingly large sum of £400 million.
Poorly packaged
Packaged bank accounts offer people extra features, such as preferential rates on loans or phone and travel insurance.
In return, people must pay a fee - typically between £5 and £25 a month.
The problem, as we've reported previously, is that people aren't always given accurate information about the accounts.
Some have been automatically "upgraded" without being consulted. Others find their bank won't close their packaged account even when asked to.
There are also those who discover the supposed benefits are worthless - for example, their age means they are ineligible for a bundled insurance policy, or they pay for roadside breakdown cover when they don't have a car.
A growing problem
More people have complained about packaged accounts in the first six months of this year than did so during the whole of 2014.
Between 2013 and 2014, the number of complaints about packaged accounts increased by 248% - from 5,667 to 21,348.
This year, the ombudsman says that fee charging current accounts are a large factor in the 45% rise in complaints.
The watchdog say they are now seeing about 1,000 complaints regarding packaged accounts every week.
In fact, the number of complaints they received in the first six months of this year is just 5,000 shy of the total they expected to receive for the whole of 2015, as recently as April.
Tip of the iceberg
It's important to note that these increases don't just show that more people are complaining. They show that banks are failing to deal with the complaints satisfactorily.
After all, the ombudsman only deals with cases where people aren't able to resolve complaints with banks themselves.
The growing problem is causing some to worry that we're on the cusp of a new PPI type saga - a notion the FOS are keen to dismiss.
"Nobody wants 'another PPI'," says Ms. Wayman, adding that the FOS are "working closely with businesses, claims companies and their regulators" to make sure that scandal is sorted "as fairly and as quickly as possible".
Least worst option
As well as showing what kinds of complaints are being made, the FOS figures show that some banks are worse than others when it comes to how they treat us.
Bank of Scotland - still owned by Lloyds - Barclays, and Lloyds themselves were the three we complained most about. The ombudsman received about 20,000 new cases for each of them within six months.
NatWest generated relatively fewer complaints, with 11,549 new cases received by the FOS. However, this figure is an increase of 51% on the last six months of last year - not exactly a positive development.
HSBC was on a par with NatWest, with 12,792 complaints registered. However, while most of HSBC's complaints were related to PPI, most of NatWest's were about their banking and credit products.