Consumers face sneak 'upgrades' to packaged accounts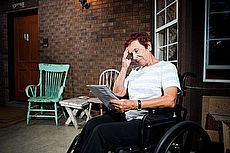 BANKS are 'upgrading' their customers to packaged accounts they don't want or need, according to a report released by the Financial Ombudsman Service (FOS) today.
The FOS, which has the final word on complaints between banks and their customers, saw a 248% increase in complaints about current accounts that charge fees in the past year.
Unwanted upgrades were just one problem, the independent body said.
Many other packaged account holders complained because they felt that they'd been mis-sold in some way: the insurance they were buying bundled with their account didn't cover them, for example or they were told that they had to have a fee paying account.
Packaged accounts: the next mis-selling scandal?
The FOS figures only show complaints which banks and their customers have been unable to resolve between themselves.
So today's figures could represent the tip of an iceberg of resentment over paid accounts.
That seems unlikely, however, since, according to FCA data, complaints about current accounts only rose a little during the second half of 2013, nowhere near as much as the threefold increase in cases the FOS saw.
It seems more likely that the real increase is in banks holding out against customers who complain, for example because they want to avoid compensation for mis-selling and discourage others from asking for it.
The FOS finds in favour of the consumer in 77.5% of cases involving packaged bank accounts, which backs up this theory.
In addition, most of the complaints highlighted by the FOS are really mis-selling problems.
If packaged account holders aren't told that they aren't suitable for the insurance product, for example, they're too old for a travel insurance policy; aren't told about the steps they need to take to be covered, for example, registering a phone for mobile insurance or are told the account will have benefits it doesn't, like improving their credit score, those are all grounds for complaint on the basis of mis-selling.
And if, as in the example at the top, they're simply moved to a packaged account without realising there are fees, that's certainly grounds for a mis-selling complaint.
If banks know that a lot of their packaged account customers have grounds for making a complaint on these grounds, they won't want to set a precedent by making reclaiming too easy, and that could account for the big increase at the FOS we're seeing today.
"These accounts aren't right for everyone"
"From the cases we see," the FOS wrote today, "we know that these accounts aren't right for
everyone."
As befits their position as an independent adjudicator, however, the Ombudsman has always said that some people do get good value from fee charging accounts.
They save consumers time and money, the ombudsman says, by bundling products customers might not have taken the time to shop for.
The number of packaged account complaints this year - 5,667 - is still just a small proportion of the overall number of current account complaints.

SOURCE: Financial Ombudsman annual review of consumer complaints 2014, taken 20/5/14.
It's also fairly small compared to the number of complaints the FOS got about mortgages (12,606) or credit cards (10,472).
Action on selling packaged deals
Even taking all that into account, however, the increase in these complaints to the FOS and the high proportion that are upheld in favour of the consumer, is troubling.
The financial regulator has taken action to make these deals fairer.
In March last year, for example, they warned that banks must "ensure [that packaged accounts] are suitable for each customer and properly explained".
They also implemented a rule that banks have to check packaged account annually to ensure that the benefits still apply to the customer and stricter guidelines on advertising which, for example, mean that all the insurance policy documents that apply to the accounts have to be easily accessible at sign up.
Such measures might stem the tide of selling complaints, though the larger problem with these accounts - that say, ID theft insurance is simply poor value - remain.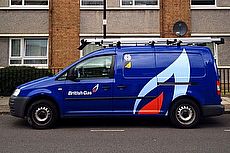 21 November 2017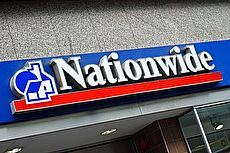 16 November 2017
13 November 2017
Follow us or subscribe for FREE updates and special offers