Government to crack down on cold calling PPI firms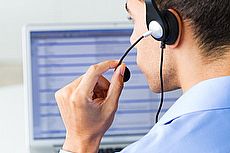 ©iStock.com/JumpStock
CLAIMS management firms that inundate the public with cold calls and text messages will face big fines from 2014, thanks to a change in the law announced this week.
Amendments to the Financial Services (Banking Reform) Bill, currently passing through Parliament, mean that firms who make unsolicited contact with people in order to obtain business could be fined heavily.
In an attempt to reduce the number of cold calls made on a daily basis, the amendment will make it illegal for claims management firms to obtain information in this manner, even if a claim turns out to be genuine.
67% of people have received an unwanted call, text or letter connected with making a PPI reclaim in the last twelve months, according to a Citizens Advice poll from earlier this year.
Government cracks down
It is estimated that there are more than 1,000 claims management companies currently operating in the UK. All have the objective of encouraging the public to lodge complaints against their financial providers for mis-selling insurance products and, in particular, Payment Protection Insurance (PPI).
Claims management firms will still be permitted to contact potential claimants through advertising as long as they follow stringent guidelines set out by the Claims Management Regulator (CMR).
The new regulations, a joint initiative by the Ministry of Justice (MOJ) and the Treasury, are intended to crack down on so-called 'rogue firms' and firms that attract claimants with misleading information.
Companies that fail in their obligation to inform clients a claim can be lodged free of charge with the FOS or that take upfront payment to process a claim could also face heavy fines.
To strengthen the impact of the law change the MOJ are also introducing new rules of conduct for claims management companies this week.
The rules, to be enforced by the MOJ CMR unit, include companies agreeing to take responsibility to ensure any claim submitted has a realistic chance of success and to provide a full set of supporting evidence with every claim lodged.
Under the new rules claims companies will also be expected to audit their data gathering activities to prove claimants have not been obtained by cold calling or spam SMS.
The CMR has already taken steps to toughen up the regulations for claims management firms this year.
As it stands, claims firms must:

not take fees for claims without having first obtained written consent from the claimant and
share data with other firms and the Financial Ombudsman Service (FOS)
Customer protection paramount
"It is our absolute priority to protect customers and we are making certain that firms are following the rules," Kevin Rousell, head of the CMR unit, said.
"Issuing fines will be an important new weapon for us."
Justice Minister, Shailesh Vara, agreed that getting rogue companies that "are wasting everyone's time" shut down has to be a top priority.
"We will not tolerate companies that waste hardworking people's time and money through their own laziness, incompetence or frankly dubious practices," he said.
Unsubstantiated claims from rogue firms and misleading advertising, leading to more insubstantial claims, have been blamed for the current backlog in claims processing, causing delays to financial providers paying out legitimate compensation.
Fines would "help free up the banks to pay legitimate claims more quickly", Sajid Javid, financial secretary to the Treasury, said.
A burgeoning industry
Despite the Government's efforts to tighten up the process and falling claims, PPI claims are set to continue as big business for claims management companies.
Since the start of the mis-selling scandal in 2005 banks have paid out in excess of £10 billion of compensation to customers. It is believed that figure could double before claims begin to decline.
In addition, claims firms could start on newly worrying products like ROP, although mis-sold ID theft insurance from CPP looks set to get a claims-proof compensation process.
Although the total number of claims companies has dropped thanks to Government efforts to revoke trading licenses for dishonest firms it is likely that cold calling will continue despite the new regulations.
Not far enough: lead generation
Critics of the Government's plans state the new regulations don't go far enough to stop cold calling. They blame the 'lead generation' firms that sell potential leads to claims companies for the indiscriminate targeting of the public.
Critics believe that until they can be brought to heel the problem of cold calling will continue unabated.
So far all efforts to regulate lead generation firms have failed.
The watchdog responsible for the industry, the Information Commissioner's Office (ICO), are required by law to provide evidence that leads generated by lead generation companies have caused distress to members of the public.
To date no evidence brought against lead generation companies by the ICO has stood up in court.
The ICO are pushing for a change in the law to allow them to impose fines on lead generation companies for simply annoying the general public with pest calls.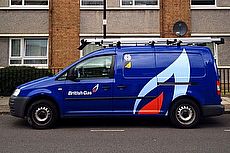 21 November 2017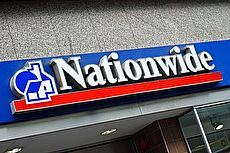 16 November 2017
13 November 2017
Follow us or subscribe for FREE updates and special offers