CPP compensation for mis-sold policies reaches £55.8m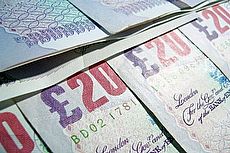 ID theft insurance giant CPP has been forced to set aside another £1.8 million to compensate victims of its sales practices, an interim statement released today revealed.
The company will now have to repay £55.8m in all to just over seven million current and former customers.
Last week, the banks, building societies and credit card providers that long sold CPP products alongside their own agreed a new scheme to compensate victims.
Those that may be in line for a payout are already starting to receive notification.
Policyholders still renewing
The Financial Services Authority (FSA) first looked into CPP's sales practices in late 2011.
A year later the regulator ruled that ID theft insurance premiums collected between 2005 and 2011 would have to be refunded.
Now, a year later still, refunds are coming for consumers.
Surprisingly, however, today's figures reveal that 71.3% of policyholders still renewed their annual policy between January and June this year.
Although CPP didn't give out the renewal rate for the UK specifically, many UK CPP customers must be continuing to renew policies that the company can no longer sell.
Waiting for compensation
While a compensation offer might come as a surprise to some, however, others are getting impatient as they wait to get money back.
We spoke to a CPP customer who had received notice that he might be affected who told us that the notification didn't contain any offer of compensation and didn't even have a definitive answer on whether he was eligible for a pay out.
According to a scheme of arrangement recently agreed between Barclays, Royal Bank of Scotland, Santander, HSBC and MBNA, that won't happen until early next year.
In a statement released two weeks ago, the partners announced that the new scheme would offer a simple, streamlined approach to compensation.
All customers who may be affected will be contacted by the firms involved and invited to make a claim.
All claims should take no longer than seven months to resolve and eligible claimants will get a full refund of any premiums paid, plus interest and minus the value of any claims on the policy.
Strangely, the statement on the scheme also noted that the Financial Ombudsman Service (FOS) will be "bound by" the scheme's determinations, which suggests that consumers who are unhappy with the decision in their case won't be able to take a claim to the adjudicator.
All in all, the scheme seems to be an attempt not to repeat the mistakes of Payment Protection Insurance (PPI) compensation, which continues to drag on today.
PPI to CPP: lesson not learnt
Earlier this week, Lloyds had to set aside another £750m for PPI repayments, bringing their total compensation bill to £8.02 billion so far.
The revised figure led Lloyds, which is 33% owned by the taxpayer, to post a loss of £440m in the three months to the end of September.
PPI was different to CPP because the biggest initial push for compensation came from consumers and consumer groups, rather than the regulators.
Claims built up over years and were blocked by multiple court cases, creating the toxic claims environment - from profiting claims management companies to a financial ombudsman crippled by the amount of claims it's had to deal with - that we're still dealing with now.
CPP's scheme aims to avoid many of those mistakes.
For example, since consumers don't have to lodge a claim independently - the companies will get in touch with each of them first - there's no incentive for claims management firms to get involved.
Claims firms have been responsible for many doubtful and plain spurious PPI claims which have slowed down the reclaiming process, and have harmed consumers who should have got their full compensation.
The really depressing comparison between PPI and CPP, however, is that sales, or rather mis-sales, of ID theft insurance hit their peak just as PPI was also reaching crisis point.
Financial firms' ability to learn their lessons seems to be in doubt at this point.
CPP battles on
Today's report showed that the CPP Group's revenues fell 38% compared to the same period last year.
The number of active policies fell by 300,000 and, overall, the group made a loss of £3.5m in the six months to the end of June, compared to a £14m profit for the same period last year.
"We are working towards rebuilding CPP's reputation and repositioning our business model," a spokesperson said.
One growth area for CPP is a service called Airport Angel which gives holders access to executive airport lounges around the world for an annual fee of at least £60 for two visits.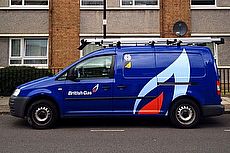 21 November 2017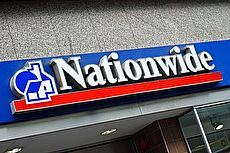 16 November 2017
13 November 2017
Follow us or subscribe for FREE updates and special offers