Co-op's new rewards also benefit the overdrawn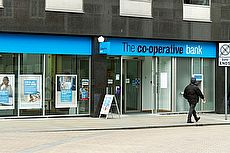 ©iStock.com/whitemay
CO-OPERATIVE Bank are offering up to £5.50 a month to their Standard Current Account customers, simply for using their account as they usually would.
Under the Everyday Rewards programme, account holders will receive £4 a month every month as long as they meet a set of fairly standard criteria.
They can also earn 5p cash back, up to a total of £1.50 a month, every time they use their debit card to pay for things.
Unusually, customers will qualify for their monthly bonus even if they have to use their arranged overdraft.
Earning rewards
So what do account holders have to do to earn cash back from the Co-operative?
The Everyday Rewards scheme is available to any new customer who opens one of The Co-operative's Standard Current Accounts; they simply choose whether they'd like to opt in or not.
Anyone who already has a Standard, Standard Plus, Premier or Privilege Premier account can sign up as well.
After joining, they'll be paid £4 each month that they meet the following conditions:
Pay in a minimum of £800
Agree to stick with paperless statements
Use online banking or the Mobile Banking app at least once a month
Pay out at least four direct debits from the account
Stay in credit, or within any agreed formal overdraft limit
In addition, everyone who's opted into the scheme will earn 5p every time they use their debit card, until they've earned the maximum of £1.50 - which they can do in just 30 transactions, roughly one a day.
Other reward accounts may ask for fewer direct debits, and several ask for smaller minimum deposits per month.
But most typical reward accounts only pay out if the holder stays in credit - and TSB's Classic Plus current account (reviewed here) withholds interest for any month in which an account holder has to use their overdraft, even if it's just for one day.
Our customers told us that they wanted the products we create to be simple and fair. Therefore eligible customers who are operating within their agreed formal overdraft with the Bank can opt into Everyday Rewards.
Matthew Carter, The Co-operative Bank
The Co-operative's Matthew Carter told us that customers had said they wanted products that were simple and fair - and that including "customers who are operating within their agreed formal overdraft... ensures it is a simple, straightforward and fair scheme."
Small mistakes
They've taken a similarly forgiving approach with their newest 0% balance transfer credit card, saying that users who make "minor mistakes" won't have the zero interest promotional rate taken away from them.
According to research carried out for the Co-op, a quarter of people who've taken out a balance transfer card in the past five years have made such a mistake - and 22% of those lost the promotional rate within the first month of getting the card.
So the Co-operative say that everyone accepted for the card will not only get the 0% balance transfer rate (with a 1% transfer fee), but they'll get the full 24-month promotional period.
Neither feature will be removed if an account holder makes a late payment or misses one all together - although they will be charged a standard late payment fee of £12.
This again, the Co-operative say, is in keeping with their ethical policy pledging to provide "simple, transparent and fair" products. They say customers agreed that being charged a penalty fee was to be expected, but that having the promotional rate removed early was "disproportionate".
The bank say that while customers who miss payments won't find themselves bumped back onto the standard rate of 18.0% APR representative (variable) for missing a payment, they should still make every effort to "adhere to their terms and conditions".
That's not just because of the late payment fee; late and missed payments are noted on our credit files, and can have a serious impact on our credit score further down the line.
As with other balance transfer cards, it's not designed to be used for other transactions: customers who use it for purchases will get just four months interest free before the being charged interest at 18.0% APR representative (variable).
Ethical approach
In including customers who use their overdrafts in their rewards scheme and allowing people who miss a payment or two to keep their promotional interest rate, the Co-operative are drawing attention to the newest version of their ethical policy.
The focus on transparency and responsible banking over more traditional concerns such as human rights, is the result of a review carried out in 2014 - when customers, staff and stakeholders were reeling from a string of revelations and resignations, and some bad business decisions.
Let's remember, however, that even after the 2014 review, this is the bank whose switching bonus not only rewarded new customers, but charity.
The £100 cash incentive for moving accounts has gone, along with the £25 donation to our choice of one of seven charities, but the principle of letting others benefit from our banking choices remains.
Customers who feel particularly generous can choose to donate their Everyday Rewards earnings to one of five charities:
Amnesty International
Hospice UK
Oxfam
Refuge
Woodland Trust
Just as customers can opt in and out of the rewards programme itself, choosing to donate to one of these charities doesn't tie them into doing so forever.
Furthermore, we can change who gets that month's rewards right up until the day they're due to be paid out - which is the last business day of the month.
A losing battle?
But overshadowed by the reputations of the Halifax (reviewed here) and Santander (reviewed here) reward accounts, it's been difficult for other banks offering rewards to get any traction.
Tesco, who recently removed the monthly fee from their interest-paying current account, managed to gain just 675 customers in that period - and TSB are still losing customers, despite introducing cash back alongside paying 5% interest on the Classic Plus account.
They're not leaving at the rate they were during the bank's worst days a few years back -around 38,000 people moved away in the first six months of 2014 - but they are still leaving; almost 11,700 people left in the three months until the end of September last year.
As it's possible to earn as much as the Halifax Rewards account offers per month - whether customers are in credit or not - it'll be interesting to see if Co-operative's Everyday Rewards scheme pays off for them as well as for customers.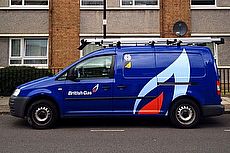 21 November 2017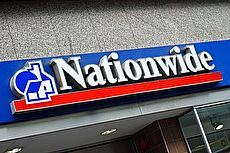 16 November 2017
13 November 2017
Follow us or subscribe for FREE updates and special offers