Is EU one step closer to 'free' roaming after wholesale cap?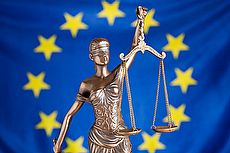 ©iStock.com/ericsphotography
THE European Parliament has reached a provisional deal on capping the wholesale fees network operators can charge each other for roaming, bringing the EU's "Roam like at home" promise one step closer to realisation.
According to the terms of the deal, an EU mobile operator will be able to charge a foreign provider no more than €0.032 per minute for allowing a traveller, expat or overseas worker to make a voice call on their network.
Likewise, they'd be able to charge a maximum of €0.01 for every text sent and €0.0077 for every MB of data used by a customer of a foreign operator.
And with wholesale fees now set to be capped at this rate, network operators appear to be in a much better position to provide free roaming when the EU officially introduces it on June 15th. Yet whether they're actually better placed, or only better placed in theory, is still open to question.
Uncertainty
Guides relevant to this story
Nonetheless, figures working on the deal were in optimistic mood, with Finnish MEP Miapetra Kumpula-Natri declaring, "People all over the EU have waited for us to drop roaming charges in June 2017. Now all the negotiations are ready and we can deliver what was promised."
And yet, even when the cap is officially voted into law by the European Parliament, the EU's "Roam like at Home" plans may face economic hurdles arising from their implementation.
As we've written before, there are concerns from certain industry figures that introducing free roaming across the EU will have a dramatic effect on national mobile networks.
It was worried, for instance, that customers would simply buy cheap SIM cards from EU nations where network costs are low, and then use them in nations where these costs are higher.
Recently, the EU sought to block this eventuality by introducing a fair-use clause in September that limited customers to 90 non-consecutive days of free roaming each year. However, it was abruptly scrapped after it invited criticisms of being simultaneously too permissive and too restrictive, leaving the whole "Roam like at home" project in doubt.
Fortunately, the European Commission emerged with a replacement more or less a week later. This time, the clause set no specific limit on how many days a year people could roam at no additional cost, yet it nonetheless appeared to limit "unlimited" roaming only to those people who had demonstrable links to the nations concerned.
Safeguards
That said, in the event that roaming still places an undue burden on operators, the current rules on roaming introduce "safeguards in case of exceptional circumstances in the domestic markets".
This means that, if EE or Vodafone find providing free roaming too costly, they can seek Ofcom's approval to start charging their customers for it again, thereby effectively quashing the EU's "Roam like at home" promise.
Consumers will continue to benefit from competition and will be able to use more data when roaming than with the original proposal from the Commission
Miapetra Kumpula-Natri, European Parliament
If this were to happen, the proposed maximum rate they could demand would be €0.04 per minute for calls, €0.01 for an SMS and €0.0085 for every MB of data, which in the case of calls and SMS' is €0.01 less than it costs to roam in the EU at the moment.
In other words, UK providers would receive less compensation than they do now. What's more, such "exceptional" fees would only just about cover the wholesale fees they'd have to pay their European counterparts, leaving them with no money left over in the case of texts.
2.9 million
It's therefore questionable as to whether the EC's proposed safeguards will really be safeguards for any struggling domestic operator.
Added to this, it's not certain whether charging those with UK SIM cards for roaming when they're travelling outside of the UK will compensate for a high number of people using non-UK SIM cards in Britain.
For instance, there are approximately 2.9 million (non-UK) EU nationals living in the UK, whereas there are only 1.2 million UK nationals living in the rest of the EU.
Assuming that all of these people would roam using their "native" SIM cards, the costs of EU-wide free roaming wouldn't be compensated for if the UK's mobile providers were to start charging the 1.2 million British expats in the EU at the rates mentioned above.
If these providers still had to abide by the wholesale cap announced on February 1st, they'd still be losing out, having to provide 2.9 million EU nationals a UK-quality service while charging a restricted wholesale fee that reflects EU averages.
As such, there remains a slight risk that national operators might increase domestic prices in order to fund free roaming, something which would defeat the purpose of reducing costs for customers.
Still, the UK can always comfort itself with the fact that, even if "Roam like at home" doesn't quite work out in the way the EU hopes, it'll be leaving the Union altogether in a couple of years anyway.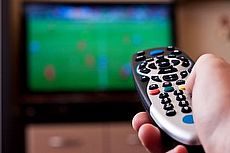 15 November 2017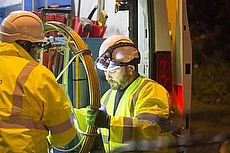 10 November 2017
9 November 2017
Follow us or subscribe for FREE updates and special offers