Free mobile-roaming in doubt as EU scraps 'fair use' clause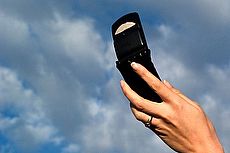 ©iStock.com/leopardhead
THE European Commission (EC) have scrapped their fair use policy on mobile roaming just days after it was announced, casting doubt on their plans to end roaming within the EU by June 2017.
President Jean-Claude Juncker asked the EC to "redefine" the policy, which would have limited the number of days in which people could use their phones in other EU nations without incurring roaming charges.
The policy was intended to stop people from buying SIM cards in countries with lower phone charges and then taking them back to their home nations to use permanently (also known as "arbitrage").
But it received criticism from all sides. Consumer advocates rubbished it for being unambitious, while industry figures warned that it wouldn't help telecoms providers soften the increased costs they're likely to face.
It's worrying, then, that the draft policy has been torn up, as neither Mr Juncker nor the EC have explained their motives for doing so.
For consumer groups and users, it adds weight to the suggestion that the EU's "roam like at home" plans are in jeopardy. But for the providers, it suggests that the policy could be replaced by a more generous proposal that will hit them even harder.
A compromise that pleased no one
Until Friday, the EC's fair use policy limited people to 90 days a year of surcharge-free roaming. In addition, there was a further limit preventing them from freely roaming in the EU for more than 30 consecutive days at a time.
This policy was announced as a compromise between customers and network operators, who were upset that these roaming charges would be completely stamped out from June 15th, 2017.
The number of days' free roaming allowed was loosely based on a consideration of how long travellers tend to stay in other EU member states while holidaying or on business.
The EC stated on September 7th that "those of us who travel do so on average for 12 days per year." Therefore, a 90-day cap will ensure that roaming "charges will disappear for the vast majority of us" while also ensuring that operators are protected from people who might try buying a SIM card in, say, Lithuania and using it in the Netherlands.
While this proposal was intended as a fair compromise between two opposing parties, both reacted with anger to it.
Johannes Kleis, a spokesperson for the European Consumer Organisation (BEUC), said, "The Commission is setting the bar too low ... and does not amount to end roaming in the EU".
Meanwhile, his counterpart for the European Telecommunications Network Operators' Association (ETNO) declared, "Any threshold should be fully consistent with the definition of periodic traveling ... The 90-days threshold is well beyond such definition".
Faced with such broad opposition, the EC was left in the embarrassing position of having proposed a measure that no one apparently liked.
Even more embarrassing is that this opposition comes at a sensitive time for President Juncker, who is due to give his annual State of the Union address tomorrow.
Feedback
Juncker therefore performed a U-turn on the evening of September 8th, asking the EC to completely overhaul the fair use policy they'd announced earlier in the week.
The EC partially explained the move by saying:
"In light of feedback received, President Juncker has instructed the services to withdraw that text and to work on a new proposal."
However, because they'd received "feedback" from both sides, it's hard to say in which direction the reform will be made.
Telecoms providers are fearing the worst though, believing that much more permissive proposals will replace those that have just been scrapped.
Yet aside from their own misgivings and the dread that the EU's "roam like at home" plan will cause a slump in investment, the EC have given no indication whatsoever of whether they'll reduce or increase the 90-day cap.
Any threshold should be fully consistent with the definition of periodic traveling
Alessandro Gropelli, ETNO
This is worrying, at least insofar as it suggests that the EC aren't entirely sure themselves whether they should reduce or increase it.
Given that they've spent more than two years planning to completely end roaming surcharges by June 2017, it would be plausible to suggest that they're likely to lean in the more permissive direction.
If so, they'd either increase the 90-day cap, or introduce some other means for ensuring that no one abuses the new system.
A 'disaster' for the mobile industry
However, rather than revealing that the EC wants to give people more than 90 days a year, the U-turn may in fact be an early sign of the unfeasibility of the plan to completely eradicate roaming charges.
This, at least, is what the views of numerous market analysts and industry groups would suggest.
Strand Consulting, for example, have claimed in a number of reports that ending roaming surcharges would "be a disaster for the mobile industry."
They say it would incentivise national telecoms providers to stop investing in their networks, since customers would "naturally gravitate to the lowest prices" in Europe.
In order to compete in terms of lowest price, therefore, providers would attempt to lower their operating costs, so that they can offer SIM cards and other services that would stop people from shopping in other nations.
This, Strand argue, would result in mobile operators in Europe losing "up to 20-40% of their turnover". In turn, they would lay off employees, stop subsidising smartphones, and stop investing in the rollout of improved phone infrastructures such as 5G.
In other words, there would potentially be a massive restructuring and levelling off of the European mobile industry, which would result in customers receiving poorer service - or they'd face higher domestic prices.
Is 'Roam like at home' dead?
What's more, Strand believe this risk would apply even with a fair use cap, because "there are many mobile customers in Europe with very low consumption", who would fall out of the scope of all but the most restrictive of fair use clauses.
Since there are millions of people in this category, their free-of-charge roaming would still have an impact on mobile operators.
Strand's conclusion from all of this is that "roam like home" is dead". While this pronouncement may be over-dramatic, there's still the possibility that the backpedalling of Mr Juncker and the EC is a sign of more serious difficulties in actually making the plan work while simultaneously protecting national mobile industries.
Such concerns have been echoed by other industry voices. For example, in a recent report, Deloitte noted that 5-6% of mobile industry revenues would be threatened by an end to EU roaming, which in 2014 was worth some €4.8 billion.
This potential loss may end up motivating the EC to make their fair use clause more restrictive for tourists and travellers. However, even if it does, customers can at least be comforted by the knowledge that EU roaming charges have been declining for several years.
In fact, since April of this year, surcharges have been limited by the EU to only €0.05 a minute for outgoing calls, €0.01 a minute for incoming calls, €0.02 per text, and €0.05 per megabyte of mobile data.
Of course, Brexit means that the UK may not be able to benefit from such low surcharges for much longer. Still, many providers do offer roaming deals of their own, so it's always worth doing a little shopping around, just in case the exit deal the UK negotiates leaves Britons with no access to the EU's slowly emerging Digital Single Market.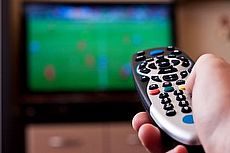 15 November 2017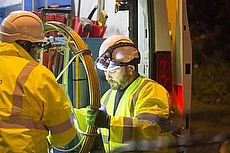 10 November 2017
9 November 2017
Follow us or subscribe for FREE updates and special offers