EU roaming fees no more from 2017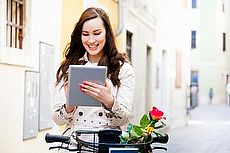 USING our mobile phones elsewhere in the EU will cost no more than using them at home, as of June 15th 2017.
The European Parliament gave their final approval to the plan to ban roaming fees yesterday, and to further reduce existing roaming charges from April next year.
Critics have warned that the ban could have a knock on effect on other mobile phone costs as the networks try to compensate for the likely loss of revenue.
They say it's possible that roaming costs for non-EU countries could rise - or that prices in general will increase, with the result that people who don't travel will end up subsidising those who do.
Free - to a point
What it definitely means is the following: from the end of April next year existing roaming fees should drop by about 75%.
The networks will only be allowed to charge a maximum of €0.05 per minute of calls, €0.02 per SMS sent, and €0.05 per MB of data (excluding VAT), on top of their standard domestic rates.
Then, from June 15th 2017, the cost of using our mobile to check the weather, send a status update to Facebook, or to call home, will be the same whether we're in Birmingham, Berlin, or Barcelona.
Part of the resistance to the idea came from the worry that people would find ways to abuse the system.
So under the rules of the agreement, there are limits in place. The "fair use safeguard" will mean that once people have reached a certain usage limit while abroad, they will be subject to extra charges.
The European Commission, who will be responsible for setting the limit, say these charges will be "much lower than current caps", and "likely to decrease even further".
About time
What's frustrating is that MEPs, who voted for the proposals yesterday, had voted for the same thing in April 2014, which would have seen an end to roaming fees by December this year.
It's taken so long to get to this point because three organisations have had to agree on the proposals: the European Commission, who suggested them in the first place, the European Council, and the European Parliament.
But the European Council, made up of ministers from EU governments, put a halt to that early on this year, saying they thought the charges should stay in place until 2018.
We reported in March how that led to the Commission having to scale back their original plans.
It was these scaled back proposals that the European Council finally agreed to during the summer, paving the way for this final vote.
Kind of neutral
But in their determination to get the roaming charges ban passed, MEPs also had to vote for a weaker version of a set of rules aimed at protecting net neutrality in the EU.
Campaigners including various tech companies and even Sir Tim Berners-Lee, had called for the European Parliament to vote in favour of amending that part of the regulations.
They say the rules as they stand are too vague, and that it'll be too easy for ISPs and content providers to find ways of striking deals that benefit them - but could affect other providers and their users.
The version of the legislation MEPs agreed to pass is as outlined in our piece from June - and they also voted in quite large numbers, to reject the amendments tabled.
A number of big name companies had supported the amendments, including Netflix, Kickstarter, Vimeo and Tumblr.
Their issue isn't with the legislation's vow to "treat all traffic equally, i.e. not to block or slow delivery of content", but with the way it leaves the door open for what are known as "zero rating" arrangements, among other issues.
Ambiguity
As passed, the rules state that internet service providers and operators "can offer specialised services (such as the improved internet quality needed for certain services)".
It's supposed to allow for ISPs to be able to boost bandwidth for applications like internet TV, telemedicine, and driverless cars, as long as they don't "have an impact on general internet quality".
That proviso is designed to allow for innovation, while the Commission's determination that "paid prioritisation is not allowed" is meant to protect users from traffic management systems that favour those who can pay.
But it's vague enough to enable partnerships of the sort being seen in Belgium, where mobile customers can sign up to plans giving them unlimited access to Twitter or Facebook, rather than having to count every tweet towards their data allowance.
This sounds fairly mild - but there are already net neutrality laws that ban such practises in place in the Netherlands, Finland and Slovenia.
Now these rules have been given EU-wide approval, it could be the case that those laws have to be changed, depending on how regulators choose to interpret them.
Rather than providing clarity and protection for all, it could be that the "open internet" promised by this legislation makes things a lot more complicated.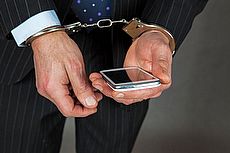 23 November 2017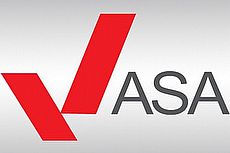 23 November 2017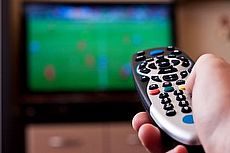 15 November 2017
Follow us or subscribe for FREE updates and special offers