EU's new fair use policy sides with network operators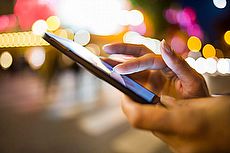 ©iStock.com/LDProd
THE European Commission (EC) have published a new fair use policy for their "Roam like at Home" plan to end mobile roaming charges in the EU.
This new policy comes almost two weeks after the scrapping of the initial one, which would have limited people to 90 days of free roaming a year and no more than 30 consecutive days at any one time.
After the controversy and criticism that surrounded this first policy, the EC's new measures appear more generous to the extent that they ditch any particular time limit.
They allow people to roam indefinitely in any EU nation, so long as they're using a SIM card from a country in which they have "residence or permanent links."
However, the new policy also introduces a number of more robust safeguards for mobile operators who fear the system might end up being abused.
Operators will also be able to apply to national regulators for complete exemption from having to waive roaming charges, so long as they can "provide evidence to demonstrate that "Roam like at Home" was putting their domestic charging model at risk."
This suggests that the EU's plans to end roaming charges completely for travellers by June 15th 2017 still allow room for network providers not to end them completely.
Vague terms
The main reason why they still allow room for this is that the new fair use policy employs somewhat vague language that can be interpreted according to preference.
In its safeguards against potential abuses, it states that mobile operators can apply roaming surcharges to a customer if her usage pattern shows "insignificant domestic traffic compared to roaming traffic."
What this means is that, if a Dutch student registered with an Estonian university appears to be using her Estonian SIM card more in the Netherlands than in Estonia, her operator can impose the following surcharges: €0.04/min per call, €0.01/SMS and €0.0085/MB.
Much of the problem here turns on the specific meaning of the word "insignificant," which could potentially mean anything from 49% domestic traffic to 1% domestic traffic.
The latter percentage would obviously be more beneficial for roamers, but it's unlikely that mobile operators would be happy allowing their customers to pay for their phone usage according to the prices of a domestic market they use only 1% of the time.
It's also unlikely that they'd be similarly permissive when it comes to the next proposal, which declares that surcharges can be imposed on a customer if her usage patterns show "long inactivity of a given SIM card associated with use mostly, if not exclusively, while roaming."
This one is even fuzzier than the previous measure. Nonetheless, it seems to be an offshoot of the first, proposing that, if a customer goes a 'long' time without using a SIM card she's used mainly abroad in the past, then her operator can apply roaming charges the next time she uses it in a foreign EU state.
Once again, the question revolves around the meaning of "long activity." Given the EU's tendency to allow matters of interpretation to be left to member states, it's probable that national regulators will decide on this meaning.
Moreover, given that national regulators tend often to be swayed more by the views of the companies they regulate, it's highly possible that "long activity" might not be too long.
In fact, since the new fair use policy essentially states people can roam for free only if they use their SIM card 'significantly' more in their home nation, it appears as though this new policy may very well end up offering less than the 90 days offered by the one it replaced.
Get-out clause
It may, then, be the case that, because it's not really any more beneficial for the public, it was partly intended simply to remove any precise time limit or definition that might cause controversy or upset.
Still, if this is true, then it's true only for the public, since the new fair use policy will definitely be an improvement as far as mobile providers are concerned.
In its second safeguard, it states that "operators can get out of the "Roam like at Home" provision."
To do this, they need to provide evidence showing that "price increases on a specific market or other negative effects" mean they can't offer free roaming to people without suffering financial losses.
Once this has been accepted by the national regulator of the relevant market, they can then charge roaming fees for all travellers within that market.
The EC are currently proposing that these fees stand at a maximum of €0.04/min per call, €0.01/SMS and €0.0085/MB, although this needs to be accepted by the Body of European Regulators of Electronic Communications (BEREC) and EU member states before being finalised in December.
Regardless of their specific value, they reveal that the EC are writing a get-out clause into their own proposals.
With this clause, and with the new fair use policy as a whole, the "Roam like at Home" plan is becoming more an experiment than a binding piece of legislation. It's an experiment that network operators will, for all intents and purposes, be able to end at any time, by convincing national regulators that it doesn't work.
And in light of how some analysts believe that "Roam like at Home" will place damaging costs on providers, there's a good chance that they will be able to convince regulators that they can't afford free roaming.
There's also the possibility that, in requiring them to monitor and analyse the usage patterns of their customers for abuses of free roaming, the revised policy will create additional costs for them while depriving them of roaming income.
It's for such reasons that they may be more likely to resort more to the second safeguard, appealing to regulators to allow them to continue imposing surcharges for fear of endangering the 6% of their revenues [PDF] that comes from roaming.
Since industry voices have been so adamantly set against curtailing roaming charges in a way that might "distort national markets and [not] allow for cost-recovery for all market players," there's little question that they'll apply to regulators if they believe they're being adversely affected by the new system.
Two years
Whether the regulators accept their arguments is another matter altogether, although for the UK this may of course be a moot point insofar as it's in the process of leaving the EU.
That said, even if the UK does invoke Article 50 at some point next year, it will still remain in the EU for another two years.
This means that, for the best part of these two years, it will benefit from free roaming once charges are ended in June 2017.
Just don't ask anyone at the EC for how long exactly any period of free roaming will last customers before they have to start paying again.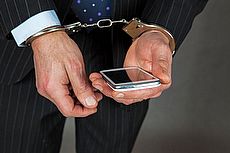 23 November 2017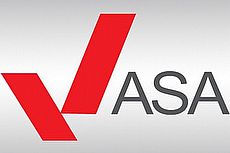 23 November 2017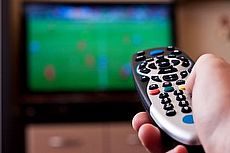 15 November 2017
Follow us or subscribe for FREE updates and special offers