THE International Telecommunication Union (ITU) have established a new focus group ahead of 5G network standardisation.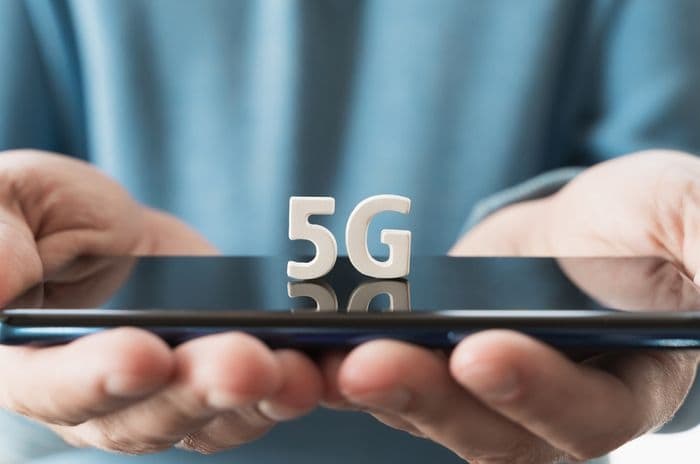 Credit: Ira Lichi/Shutterstock.com
With long-term plans for mobile internet to at least match fibre optic speeds, work is well underway to develop 5G technology.
And standards for "International Mobile Telecommunications for 2020 and beyond" (IMT-2020) will do the important job of getting the right infrastructure in place to support 5G commercialisation.
The focus group will help develop IMT-2020 standards, building on those developed by the ITU for 3G and 4G.
Open to anyone interested in contributing to network standardisation, it's likely the latest focus group will have global input from those already working directly with 5G technology.
"Intensive work plan"
Coordinating with the IMT-2020 programme of research and development, the focus group will help flesh out details on how current networks will need to be altered ahead of a commercial 5G roll out.
They'll follow an "intensive work plan" ahead of a December meeting of the ITU's standardisation expert group, which will discuss future networks, cloud computing and next-generation mobile networks.
Longer term, the IMT Working Party 5D, will see the whole process through to 2020, and have already begun work on: technology trends; traffic and future spectrum requirements; spectrum sharing; and spectrum compatibility studies.
The technology itself is on track to be ready by 2020, and the plan is for IMT-2020 standards to be in place by then - but it's still looking like it'll stretch beyond 2020 before 5G becomes widespread.
Wide involvement
The ITU is a United Nations agency based in Geneva, Switzerland, specialising in information and communication technology. Among other responsibilities, they allocate global radio spectrum and develop technical standards.
They form public-private partnerships across 193 member states throughout the world, including Europe, America, Africa, Asia and Australasia.
Regulators, universities, research and development institutions, and telecoms industry experts make up just some of their members.
This wide involvement should encourage international agreement - important when there's only limited spectrum to go round.
And with the division of spectrum a hot topic for debate, it makes sense to create international standards as soon as possible.
The ITU also have interests in connecting people "wherever they live and whatever their means", including improving internet access to underserved communities.
5G is of particular interest for its potential to increase internet accessibility - and ultrafast, mobile broadband could offer viable alternative to fixed fibre broadband, which is supposedly approaching capacity.
Standardisation plan
Director of the ITU Telecommunication Standardisation Bureau, Chaesub Lee, says current network architecture "cannot support the envisaged capabilities of IMT-2020 systems" and standardisation is "essential across core networks, access networks, virtualised data clusters and masses of smart networked units".
At this stage, the focus group will concentrate on identifying the standardisation needs of the wireline elements of 5G networks - so how the current networks will link to 5G infrastructure.
While there's still much work to be done to get the technology to a commercial stage, figuring out how this infrastructure will function is vital for it to move forward.
Head of 5G Research and Development at Huawei, Wen Tong, says, "5G will power a wide range of new user experiences, but the bottleneck remains the speed of the network. Everyone in the ICT ecosystem needs to work together. This is the most important condition for us to realise 5G".
It's timely then, that the European Commission today announced their 16 initiatives for the Digital Single Market.
Like the ITU, the Commission say the development of 5G will benefit from standardisation and will launch an "integrated standardisation plan" - but it remains to be seen what exactly this entails.