BT launches multiple-device TV services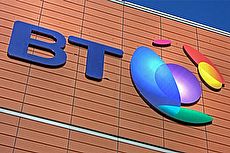 PEOPLE with BT TV can now access some of their services on other web-enabled devices in their homes.
All customers will be able to download buy-to-keep films in the BT TV library to up to four other devices.
Those signed up to the Extra Box service will also have access to BT Everywhere, letting them stream all manner of content to their computers and devices.
The move comes at the end of a big year for BT - with talk of a return to the mobile market, the arrival of Netflix, and a ruling that the company could show Sky Sports 1 and 2 on BT Youview as well as BT Vision+.
Almost everywhere
When Extra Box launched in July, BT cracked down on customers accessing both free-to-air and premium channels in other rooms through third-party set-top boxes.
So the launch of BT Everywhere may come as some comfort to those customers who were told they would have to buy new boxes from BT, on top of the £5 a month subscription.
The service is supported on devices and tablets running iOS 6.0 and above or Android 4.1.2., and on most browsers - with the exception of Chrome, which doesn't support Microsoft Silverlight.
It also comes with an app that allows up to two mobiles to control a customer's Youview boxes - setting up recordings and so on - wherever they happen to be.
If this sounds somewhat familiar, that's because EE launched a similar TV service earlier this year.
EE's service not only makes remote controls of users' phones, but it provides a quad-tuner, and lets customers stream live and recorded content to up to three other devices as well as the TV - all at the same time.
But not all BT customers who could potentially take BT Everywhere will want to. Anyone who takes Sky Movies among their premium channels will either have to give up that subscription or go without the new service.
Goodbye BT Vision
This is a familiar situation for customers who previously found themselves having to choose between keeping Sky Sports 1 and 2, or taking a YouView box for its catch-up and HD services.
While BT started showing Sky Sports 1 and 2 on their Vision TV service back in 2010, they couldn't offer the channels on Youview when they first introduced the platform.
That's changed - for now at least - thanks to November's decision by the Competition Appeal Tribunal.
The ruling has brought a temporary end to a four-year wrangle over Sky's main sports channels and who could show them, at what cost.
It also means BT can push on with phasing out the remaining Vision+ boxes, and transferring customers who had them for the sports channels across to the new platform.
Buy-to-keep - almost
In the meantime, all BT's customers - Youview and Vision users - can benefit from the other new service, buy-to-keep movies on multiple devices.
BT say they were the first TV provider to give customers the option of not just renting films from their on-demand service, but buying them outright.
They claim they're now the first to let customers download those purchases to other devices as well.
Basically, BT has opened an online video store - but with some restrictions that don't apply when buying a DVD.
People with the Extra Box service can't watch content they've bought through one set-top box on the other.
Any purchased content stored on a set-top box is only available as long as BT "maintain sufficient permissions from the owners of the purchased digital content".
So if a film studio falls out with BT - as Universal did with many companies in 2009 - that content could be withdrawn from service, even for those customers who've bought it to keep.
Note also that customers are limited to downloading their purchased content to just one of their registered devices at a time - unlike many MP3 music collections stored on computers, back-up drives and mobile devices all at the same time.
Youview on BT wasn't that impressive an option at first, offering only a few benefits to soothe the loss of a popular premium service.
But with the addition of Netflix, Sky Sports 1 and 2, and these new services, BT TV could finally start to provide a proper challenge to the other providers.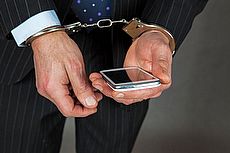 23 November 2017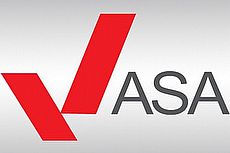 23 November 2017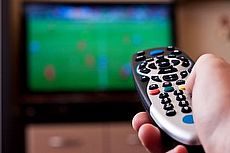 15 November 2017
Follow us or subscribe for FREE updates and special offers