BT customers find set top boxes are now 'unauthorised'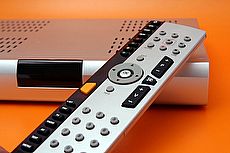 ©iStock.com/TwilightEye
AFTER setting up Extra Box, its multi-room service in June 2014, BT has begun blocking unauthorised set top boxes.
For years, many BT customers have been buying additional set top boxes from third parties as it enabled them to watch both freeview and premium channels in various rooms without any additional cost from BT.
However as this was not officially sanctioned by the provider, these customers are now being told they need to pay for an authorised box from BT (costing £99) if they want to continue watching premium channels in other rooms.
Right box, wrong retailer
Towards the end of August customers using additional boxes discovered messages on their TV screens stating that they needed an Extra Box subscription to get premium channels on devices other then the main one supplied by BT.
Most customers accepted the additional £5 a month cost but some were less than happy when they discovered that they were unable to receive premium services through YouView G4 or YouView+ boxes, which should be compatible with the multi-room service.
It was after contacting BT that users discovered only equipment supplied by BT would work, regardless of whether it was the correct model.
To add insult to injury customers also found that the BT Humax box, which was provided when the telco initially began offering TV services, was also not compatible with multi-room.
Comments on the BT forum reveal how unhappy customers are with the situation.
One said he was politely informed that he needed to nominate one box or take out a multi-room subscription after BT detected two active boxes. "Initially I nominated the G4 downstairs but since then decided I would go for the multi-room service", the customer wrote.
"[I was then told] I would have to buy a third BTYouview box because multi-room will not work on the BTHumax box initially provided when I moved over to Youview. So as well as the monthly fee I would have to pay £100 for a third box!!!"
The customer subsequently declined the Extra Box service.
Better value?
While BT's move has understandably upset some of its customers, it's not really a surprise that it has decided to clamp down on what was technically a "free" service that their competitors charge handsomely for.
Sky customers are charged £11.25 per month per additional room. Therefore if a customer wants to have three boxes, they will be charged an additional £22.50 on top of their subscription.
The provider offers a free second HD set top box so that does make up somewhat for the extra monthly fee. Other additional boxes are charged at £49 each.
Virgin customers have to pay £6.50 a month with an additional £5 if they opt for a Tivo box. Depending on which model they opt for subsequent Tivos will cost between £50-100 while Virgin's standard box will be provided for free.
So while BT's monthly costs are lower, the other providers are perhaps more competitive in the provision of hardware. Not least because BT supports just the one additional box. Virgin on the other hand allows customers to have up to five, while Sky supports up to eight.
Competitive sport
It's perhaps an understatement to say that the pay TV marketplace is highly competitive and this is only likely to become increasingly fierce in the coming months and years.
BT certainly made a statement of intent with the launch of its sports offerings, emphasised by tying in the launch of Extra Box with the Fifa World Cup.
As the company focuses more upon its range of TV services, customers can expect to see even more advantages being introduced in the not too distant future.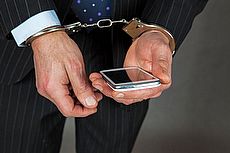 23 November 2017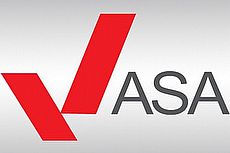 23 November 2017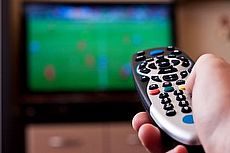 15 November 2017
Follow us or subscribe for FREE updates and special offers