Lovefilm's Universal dispute: what went wrong?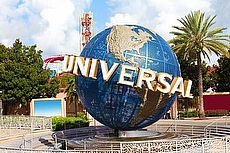 This week, Lovefilm resolved a two and a half year dispute with Universal Pictures.
Lovefilm users will now be able to rent Universal titles on DVD again and the deal goes even further, giving Lovefilm exclusive rights to stream popular titles such as Kick Ass.
What went wrong
Universal's relations with many DVD rental companies broke down in December 2009.
Lovefilm, OutNow and Cinema Paradiso customers found that they were unable to rent new Universal Pictures releases such as Public Enemies, Bruno and, erm, Coleen Nolan's Let's Get Physical.
As the dispute dragged on many more titles became unavailable for rental but, as more unhappy customers got in touch with us, our enquiries into the problem drew a blank.
Universal UK would only tell us that "...due to ongoing negotiations regarding trading terms, Lovefilm does not currently offer Universal DVD product for online rental."
Lovefilm declined to comment and, in response to users asking about the availability of Universal titles on its Twitter feed would only say that they were "not currently able to rent these titles."
From other sources, however, it became clear that the essential problem was that Universal were asking for far more for each title than Lovefilm were prepared to pay.
Negotiations reached an impasse; customers lost out.
Blockbuster's chance to kick Lovefilm's ass
There was one winner in the dispute, however: Blockbuster.
Blockbuster were the only service willing to absorb the high price per rental that the notoriously pushy Universal was demanding.
As DVD rental subscribers with other services grew increasingly sick and tired of waiting for one side or the other in the Universal dispute to capitulate that willingness seemed more and more attractive to renters.
Customers were particularly irritated when they found themselves unable to rent highly publicised titles. For example, foul mouthed superhero flick Kick Ass topped all three of Blockbuster's DVD rental charts when it was unavailable to rent elsewhere.
The frustration amongst Lovefilm users in particular was palpable though, luckily, they mainly seemed to express their anger through social media rather than any form of vigilante justice.
"The list of missing films is starting to annoy me and I am thinking of moving to Blockbuster to be quite honest," admitted one subscriber on Lovefilm's Facebook page.
Could it happen again?
More exclusive deals
Any DVD rental service will look to avoid a protracted dispute such as this one but the practical effect - certain titles unavailable for rental - is highly likely to continue especially in the streaming market.
As competition increases Lovefilm, Netflix and smaller streaming rivals like Tesco will want to jump on the British Sky Broadcasting (BSB) policy of securing exclusives, also known as 'first window' deals.
That'll mean more titles unavailable wherever you happen to stream.
Just have a look at our Lovefilm review's streaming section here to see how few titles the two have in common.
Physical rental safer
The DVD rental market is much older and more established and therefore less prone to window deals and other disputes (although Blockbuster do sometimes have exclusives).
However, it's worth noting that this isn't the first time that big distributors have held rental services to ransom: in America an ongoing dispute between DVD rental company Redbox and Universal Pictures over the latter's share of rental profits has left customers hanging for months.
Online DVD rental companies accounted for 47% of UK rental transactions in 2008.
Studios' increasing concern over lost revenues, as DVD sales continue to fall, has also led to some high-profile conflicts between DVD rental outlets and 20th Century Fox.
In the US, Comcast has been expanding its on-demand content library for a number of years and its hard not to see their acquisition of Universal's huge film library as part of a larger plan.
The company has boosted the number of films released on video on demand on the same day as DVD, for example, so online DVD rental companies in the UK could find they have more scope for expanding online downloads in the future.
However, since Comcast will have to make huge efforts to repair Universal Pictures' ever decreasing bottom line an increase in DVD prices to rental outlets wouldn't be without precedent.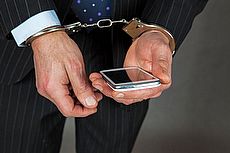 23 November 2017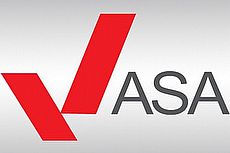 23 November 2017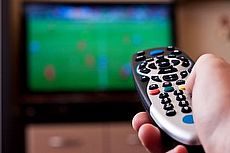 15 November 2017
Follow us or subscribe for FREE updates and special offers