Government will make ISPs block 'adult' websites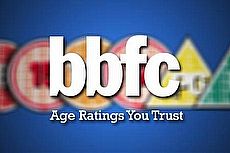 © BBFC
THE Government have announced plans to force internet service providers (ISPs) to block all pornographic websites that don't "put tough age verification measures in place to protect kids."
Being proposed as part of amendments to the Digital Economy Bill, the plans will see the British Board of Film Classification (BBFC) issuing notices to ISPs regarding pornographic sites that don't have sufficient age verification.
They're intended to protect children from accessing images harmful to their development, with the Government citing recent research which showed that 65% of 15-16 years old report viewing online pornography.
However, there's still no clear indication of what the "tough" verification measures will be in practice, while it's also not clear as to what safeguards there'll be for non-pornographic sites that are mistakenly blocked.
Definition
This is why the amendment has been met with some hostility in certain quarters, with the Open Rights Group in particular expressing unequivocal opposition.
Jim Killock, their executive director, said, "In no way should this proposal be legislated for in this Bill. There has been no thought or consultation, and the government has not even begun to define how blocking might be attempted."
That the Government haven't yet defined how age verification and blocking will work is something partly corroborated by the BBFC themselves.
Their head of communications told us, "we will be working with stakeholders to determine what the most effective solutions, including those being developed now, will be."
In other words, there may be several methods for blocking websites currently in development elsewhere, such as those previously used to block filesharing sites. However, the BBFC haven't begun working with various "stakeholders" - interested parties such as ISPs and the Government - on the best one to use.
And the BBFC all-but confirmed that they haven't reached the point of settling on a preferred system when their spokesperson said, "Until that point we won't hold up any existing examples as potential models."
Appeals
This lack of detail feeds worries that the blocking of websites by the likes of BT, Virgin, Sky and TalkTalk may be somewhat crude and unreliable.
As Choose have written regarding previous Government announcements on this issue, default filtering risks blocking websites that provide genuinely helpful sexual education to teenagers.
Added to this, there's also the risk that systematically blocking pornographic material creates a false sense of security among parents, who as a result feel little need to "engage more with their children on issues of safety, privacy and personal development."
However, these were concerns more relevant to past ideas on how to protect children from harmful material. That's because, in the case of the Digital Economy Bill, no blanket block of websites will in fact be introduced.
Instead, the Bill will simply require that pornographic websites implement robust age verification, with the BBFC simply forcing the blocking of any website that doesn't introduce such verification.
It is important to stress that no UK ISP should be asked to exercise any editorial judgement.
BBFC
As a result, it's possible that, with the BBFC in place as the effective regulator of online pornography, there's a chance that non-pornographic websites will have more recourse if they're unfairly blocked.
While the BBFC didn't explicitly answer our question on whether they'd have the power to "unblock" sites, the regulator did point us towards their framework for mobile network operators, which permits websites to appeal against allegedly unfair classifications.
It's therefore plausible to assume that a similar appeals process will be in place with the new bill, not least because the BBFC want to avoid over-censoring content.
This, at least, is what their spokesperson implied when she said, "It is important to stress that no UK ISP should be asked to exercise any editorial judgement. Nor to block any website except at the request of the regulator."
It's also possible that, with age verification in place, there will be less on onus on ISPs to push their own parental control applications, which in some cases have blocked non-pornographic websites.
Question marks
Nonetheless, despite the assurances from the BBFC that they'll make a conscious effort not to overstep their bounds, there are still one or two question marks hanging over the bill's provision on online pornography.
For instance, the Bill's measures will apply to all websites in the UK and the rest of the world, except for those based in the EU.
This means that children will still be able to access pornographic websites from the EU, since most EU states don't have age verification measures in place.
Added to this, there's also a potential privacy issue, since it's possible that "tough" age verification will require people to hand over personal details to adult websites.
And at a time when the likes of Tesco Bank and TalkTalk are having their customers' details stolen on a semi-regularly basis, the handing over of personal data could mean that age verification may cause as many problems as it solves.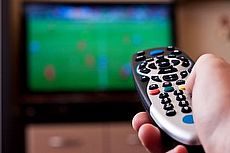 15 November 2017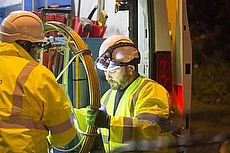 10 November 2017
9 November 2017
Follow us or subscribe for FREE updates and special offers