TalkTalk parental controls blocking Guido Fawkes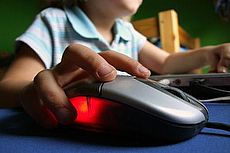 TALKTALK'S parental control software is blocking right-wing website Guido Fawkes, the Open Rights Group (ORG) has discovered.
The site, along with many other blogs, is blocked under Home Safe's 'social networking' category.
ORG found the apparent oversight as part of their Censorship Monitoring Project.
The project, which launched in April, looks at the UK's top 100,000 most popular sites, as ranked by Alexa, as well as at smaller sites submitted for checking through their site.
20% of the highly ranked sites are blocked by the parental controls of at least one broadband provider, ORG say.
Staines to TalkTalk: order order!
Paul Staines, who writes as Guido Fawkes on the Order Order blog, has asked TalkTalk to white list his site.
"We would really appreciate it if TalkTalk would remove us from their block list," he said.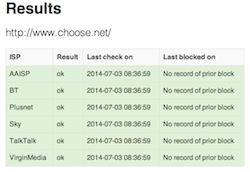 "The only people who block us are them, and the Chinese government."
TalkTalk have refused to back down, however, pointing out that they only block blogs and other social networking sites when customers have logged into their online account area and specifically chosen to enable filters for that category.
Blocked sites, moreover, do not disappear from the internet. Users are informed that the site has been blocked and why and, if they are the account holder, they have the opportunity to unblock them easily either by customising their controls or by adding the site to a white list.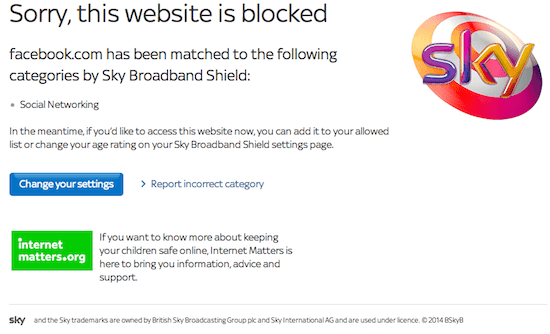 SOURCE: Choose.net screenshot.
Blocking through controls can hardly be said to rise to the level of censorship, then.
20% blocked
ORG's analysis of the Alexa top 100,000 websites found that around 20% were blocked by default (all UK mobile phones have 'opt out' parental controls) or with the medium parental controls settings turned on by at least one of the major providers.
What we would think of as really adult content makes up about 4% of the Alexa list.
The other 16% that's being blocked is likely to be gambling sites, social networking sites like Facebook, Twitter and Reddit (blocked under BT control's moderate setting, for example) and blogging platforms like the one that hosts Order Order and, indeed, ORG's site.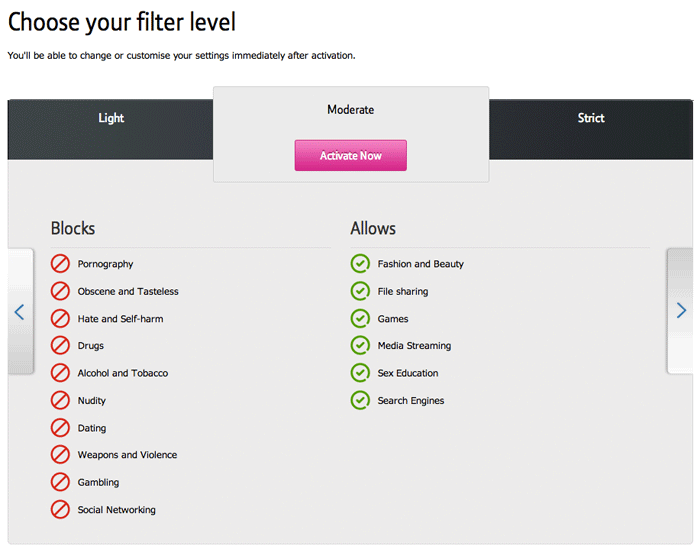 SOURCE: Choose.net, taken from our BT controls review.
This 20% figure is a bit misleading, however, for several reasons.
First, except in the case of the opt out mobile phone blocks, these sites would only be blocked if the broadband customer specifically went into their online account and turned them on.
20% blocked does not describe the level of over blocking, i.e. more blocking than they specifically asked for, these users are experiencing, which is surely the salient point here.
Moreover, we know from Ofcom analysis that very few people use ISP controls.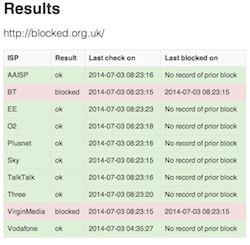 According to the regulator's poll, one in five households with members aged between five and fifteen use the parental controls provided by their broadband provider.
Even then, we don't know what setting these households are using. It's likely that many use the 'light' settings which would decrease the number of sites being blocked pretty sharply.
Staines and controls
This isn't the first time Staines has had a run in with the Government's policy of strongly encouraging parents to install blocking software.
In July last year, hackers defaced Claire Perry MP's website as a protest against her support for 'opt out' controls.
A clearly shaken Perry accused Staines of 'sponsoring' the attack after he covered the hack in a less than sympathetic blog post.
Staines witheringly pointed out that the MP for Devizes was "confused by technology again", he'd actually only posted a screen shot of her site, and threatened to sue her for defamation.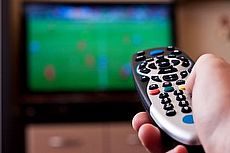 15 November 2017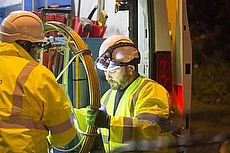 10 November 2017
9 November 2017
Follow us or subscribe for FREE updates and special offers