Shell Energy Broadband have announced the release of a new router offering support for WiFi 6.
The new WiFi 6 hub is available to all Shell Energy Broadband customers, including those taking superfast as well as full fibre plans.
The hub, manufactured by Sagemcom, offers dual-band wireless, support for the new WiFi 6 protocol, and improved security with WPA3 as well as WPA2 encryption.
Existing customers will also be able to get the new router, but will be subject to a new minimum term.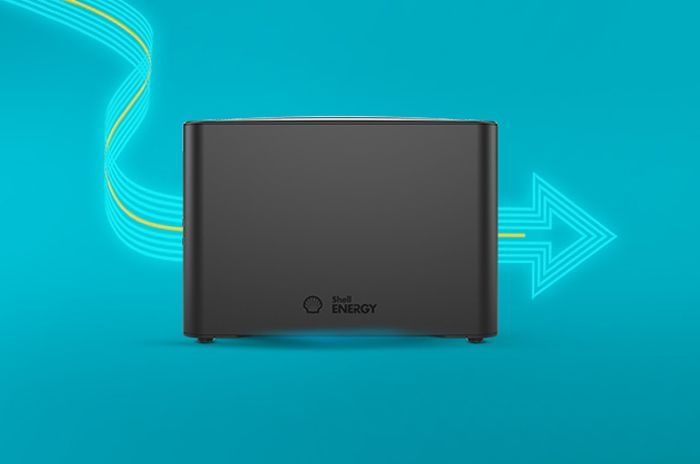 WiFi 6 hub
Shell Energy Broadband's new router primarily sees an upgrade to the wireless protocol support from 5, or 802.11ac, to 6, or 802.11ax.
WiFi 6 is the latest wireless protocol and has been developed to offer faster data transfer rates as well as improve the efficiency of network performance, especially when multiple devices are connecting to the router at the same time.
However, for WiFi 6 to be of benefit, customers will also need WiFi 6 enabled devices. While the new protocol has been added to devices made since 2020, there are still relatively few that support WiFi 6.
Those that do include Google Pixel 6, iPhone 11 models, Samsung Galaxy S20 and later, iPad Pro (from 2020), Samsung Galaxy Tab S7, PlayStation 5, Sky Stream boxes, Sky Glass, and the latest Amazon Fire TV Stick 4K Max.
WiFi 6 enabled laptops include MacBooks from 2020, Dell XPS 13, HP Spectre x360, Lenovo Yoga c940 and Lenovo ThinkPad X1 Carbon, Microsoft Surface Laptop 4, Asus ROG Zephyrus G14 and the Asus Chromebook Flip c436.
How to get one
New Shell Energy Broadband customers taking any of the providers fibre and full fibre packages will now be provided with the WiFi Hub 6 free of charge.
Shell Energy Broadband offers superfast plans to over 97% of UK homes from just £22.99 per month, making it one of the cheapest broadband providers.
Those living within full fibre enabled areas on either the Openreach or CityFibre FTTP networks can also choose plans from Shell Energy Broadband starting at just £26.99 per month for average download speeds of 109Mbps.
Existing Shell Energy Broadband customers can also benefit from the new WiFi 6 Hub, but to get one they'll need to take out a minimum term contract, or extend their current term to a new 18-month period.
Read more in our review of Shell Energy Broadband.
Router upgrades
While there's been a definite uptick in providers moving towards WiFi 6 routers, many, including BT, still only offer routers supporting WiFi 5.
In July 2023, Sky launched an updated router the Sky Max Hub, which supports WiFi 6 along with upgraded security including WPA3 and real-time device monitoring. However, Sky broadband customers currently have to pay an extra £7.50 per month to get the router with the Sky WiFi Max add-on.
Virgin Media also support WiFi 6 in the latest router, the Hub 5, yet this is so far only available to customers taking their fastest Gig1 package, while those on slower speeds are provided with dual-band WiFi 5 routers the Hub 3 or Hub 4.
While Vodafone were the first provider to offer customers a WiFi 6E router, that too is limited to customers paying more for the Pro II service, which also bundles a whole home WiFi guarantee.
TalkTalk and Community Fibre also offer a WiFi 6 router, but this again is limited to their fastest packages.
Oddly, despite being one of the more expensive providers, BT, and BT-owned EE, have yet to launch a WiFi 6 router, with all customers still receiving the dual-band WiFi 5 router, the BT Smart Hub 2.
NOW Broadband is another provider still offering a WiFi 5 router, yet their budget prices give a better explanation of this. NOW customers get an older rebranded Sky Q Hub, which is noticeably less powerful than the WiFi 5 Sky Broadband Hub now sent to Sky customers.
Plusnet arguably offers a better deal as customers now get a rebranded version of the BT Smart Hub 2, which puts them on a par with BT, despite their cheaper prices.
Overall it's an interesting move from budget-provider Shell Energy Broadband, who've also recently been rumoured to be up for sale.