Virgin Media broadband availability will be increasing over the next 12 months as Nexfibre publishes rollout plan.
Nexfibre, a full fibre network operation owned by the companies behind Virgin Media O2, has published its rollout plan for 2024.
So far, Nexfibre have passed more than 500,000 premises, and aim to reach a total of 5 million by the end of 2026.
Planned build locations for 2023/2024 cover the whole of the UK, and are located where Virgin Media is not already present.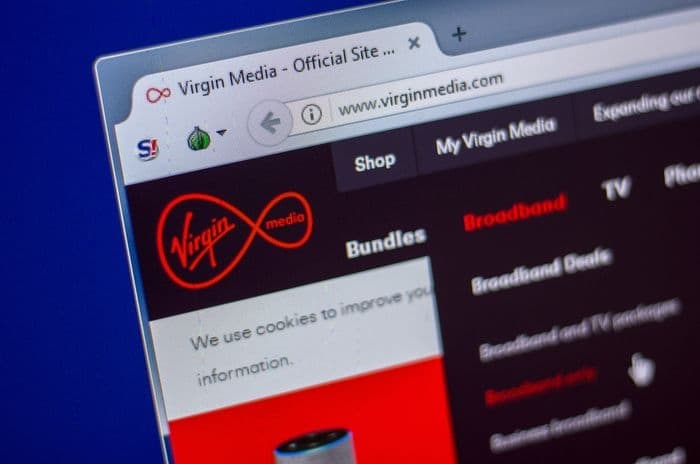 Credit: Sharaf Maksumov/Shutterstock.com
Roll out
Nexfibre, is the full fibre wholesale provider behind Virgin Media's new expansion, with the company formed by investments from the owners of Virgin Media and O2.
The network provider is rolling out XGS-PON full fibre to the premises technology across various areas of the UK, aiming to expand Virgin Media's current availability to an additional 5 million homes by 2026.
Initial connections went live in June 2023, and 505,303 premises are now ready for service, with new customers able to sign up to Virgin Media broadband services for the first time.
Nexfibre have now published their rollout plan for the forthcoming 12-month period listing the next set of locations they aim to build in.
New build locations are fairly evenly spread across the UK, with towns throughout England, Northern Ireland, Scotland and Wales well-served, as well as a particular focus on Cheshire, Kent and Durham.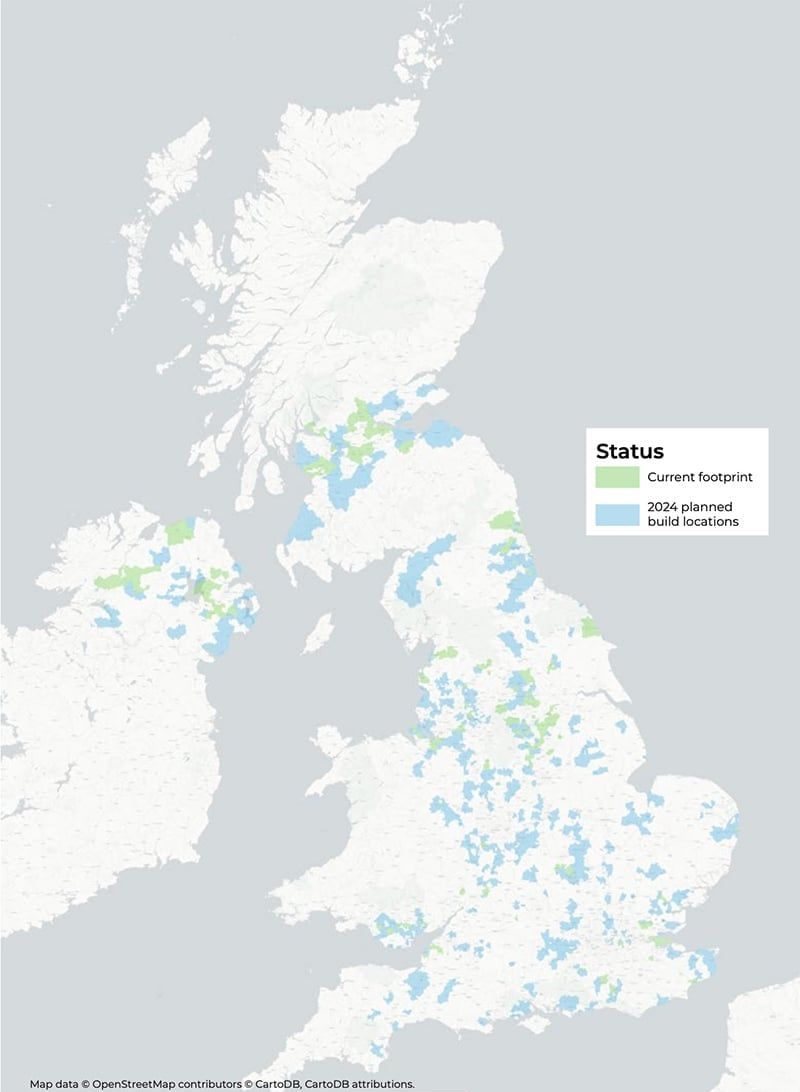 Just some of the areas listed include towns such as Bicester, Billericay, Bracknell, Cardiff, Carlisle, Chelmsford, Chester, Chichester, Coventry, Felpham, Goring, Haywards Heath, High Wycombe, Horsham, Islington, Leeds, Littlehampton, Liverpool, Manchester, Milton Keynes, Skelmanthorpe, Southport, Wakefield, Witby, Wrexham, and Yeovil.
Rajiv Datta, Chief Executive Officer of nexfibre, said, "I could not be prouder of the progress that has been made in ramping up our build programme this year; thanks to the huge efforts of our team and our partners at Virgin Media O2. We continue to accelerate the pace of build as we pursue our mission of transforming access to quality broadband across the UK.
"We believe strongly in the quality and capability of our network, and the lasting value it can create in communities across the country. By increasing choice for ISPs, and boosting competition, we are playing a key role in closing the digital divide."
Virgin Media upgrades
While Nexfibre investment totals £4.5 billion to roll out 10Gbps capable XGS-PON full fibre technology to up to 7 million additional premises, Virgin Media itself is also investing in network upgrades.
Costing approximately £100 per property, Virgin Media's Project Mustang plans to upgrade their entire existing network from coaxial cable to full fibre also using XGS-PON, which can support download speeds up to 10Gbps.
Project Mustang aims to complete in 2028, and follows previous network upgrades to gigabit-capable broadband between 2019 and 2021.
These plans from Virgin Media and Nexfibre run parallel to the Government's targets of reaching 85% gigabit coverage by 2025, and 99% coverage by 2030.
Yet, competition from fibre networks remain fierce, with Openreach also planning to reach 25 million premises by the end of 2026, and many independent full fibre networks investing more than Virgin Media and Openreach combined.