While Netflix has now launched its ban of password sharing in the UK, the ability to add an extra member or transfer a profile is unsupported in some apps.
On May 23rd 2023, Netflix reminded customers their account was for "use by one household" only, and also introduced paid for features for those who do share.
Yet these features, including buying an extra member and transferring a profile to a new account, are so far unsupported by many pay TV providers.
Customers subscribing to Netflix through Virgin Media, Sky, BT, or TalkTalk, will still be banned from password sharing however.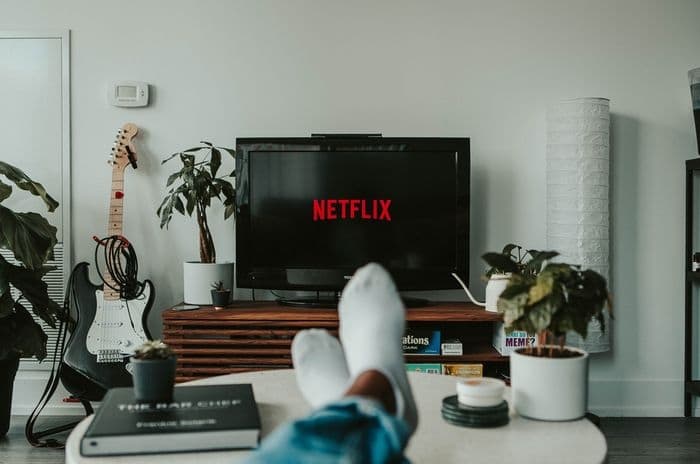 Credit: Shutterstock.com
Netflix password sharing
Netflix has long been against customers sharing their passwords across different households, with their terms clearing stating "The Netflix service and any content accessed through the service are for your personal and non-commercial use only and may not be shared with individuals beyond your household."
Yet it's been such a common place occurrence, the streaming giant estimated as many as 100 million households across the world were accessing its services for free.
That's a loss of almost £8.4 billion a year in lost revenue, based on the current sterling cost of the Basic plan.
Extra Members
In October 2022, Netflix first announced its crackdown on password sharing by launching 'sub-accounts' for a fee of around $3 in the trial countries Chile, Costa Rica and Peru.
A UK launch has been coming down the line and was anticipated to reach us in early 2023. While we initially anticipated this would cost less than their latest 'Basic with ads' plan, which costs £4.99, it's actually priced the same.
Extra Members, that is adding an additional household to an existing account will cost £4.99 per month, whichever Netflix plan the customer is on. Extra Members will get the same viewing quality as the original account, as well as their own profile and login access.
However, Extra Members will be limited to viewing on one device only, regardless of the original plan, and their subscription will be paid by the initial Netflix account owner too.
Profile transfer
The second option available to Netflix customers currently sharing their password is the ability to transfer a profile to a new and separate account.
This means the 'sharing' customer can keep all of their viewing history and personalised recommendations, yet the account will no longer be tied in any way to the original subscriber.
While potentially more expensive, this is the best choice for customers who don't want to pay extra for their existing account sharer.
Customers who use profile transfer will have to pay for a new Netflix account based on subscription prices ranging from £4.99 for Basic with ads, to £6.99 for Basic, £10.99 for a standard plan in HD, or £15.99 for a premium plan in 4K.
Unsupported features
However, the fly in the ointment to this crackdown by Netflix is the number of customers now subscribing via a pay TV package.
Virgin Media, Sky, BT and TalkTalk all offer the ability to subscribe to Netflix through their pay TV package and combine the cost in the same bill.
While these customers will still be warned and banned from account sharing, they'll not have the Extra Member or profile transfer options available to them.
This means people sharing the password of Netflix customers who subscribed via a pay TV package will no longer be able to access the service, or even move their viewing histories to a new account.
Unfortunately for these sharers, at this time, the only option will be to start afresh with a new account from Netflix.