Community Fibre have cut the cost of their 1Gb package to just £25 per month for those living in the capital.
Dedicated London provider Community Fibre are cutting the monthly price of their gigabit broadband plan from £29 per month, to just £25 for the first 24 months.
Customers can also benefit from a speedy installation of just 48 hours, and setup costs are £14.95.
At the end of the 24-month minimum term, out of contract price increases are also limited to just £2 per month.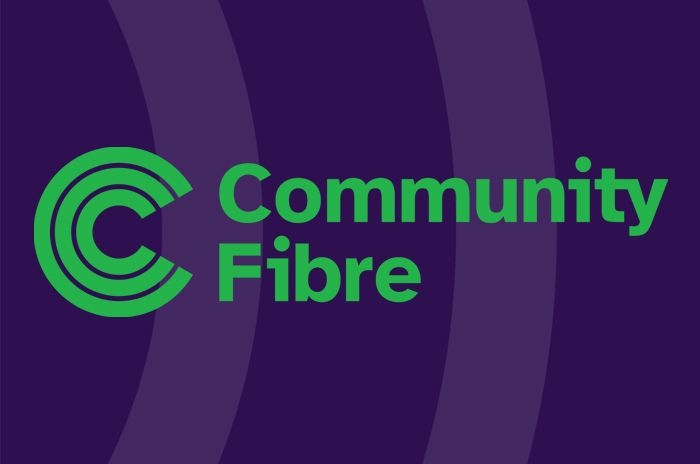 Gigabit broadband
Community Fibre offers a gigabit broadband deal with symmetrical download and upload speeds of 920Mb on average.
Their latest offer makes it one of the cheapest 1Gb broadband packages available in the UK, priced at just £25 per month for the first 24 months.
Customers can get up and running within just 48 hours, and setup costs £14.95. Community Fibre also bundle a Linksys Velop tri-band WiFi 6 router, which is one of the more advanced routers offered by broadband providers.
They've also recently launched a 60-day satisfaction guarantee, so customers can try out their service without committing to a lengthy contract straight away.
Community Fibre installs and manages their own full fibre to the premises network across 32 London boroughs.
They've so far passed over 932,000 premises and have plans to continue their expansion to a total of 2.2 million by the end of 2024.
Read our review of Community Fibre broadband.
Price increases
At the end of the minimum term the out of contract price increases by just £2, so customers don't need to worry about a hasty switch or re-contract to avoid a large price hike.
Customers should be aware Community Fibre also increase prices on an annual basis like most providers do now, and they've set this at CPI + 2.9%.
Their price rise is a little less than providers such as BT who increase by CPI + 3.9%, and Virgin Media who now increase by RPI + 3.9%, but doesn't quite match the fixed prices from providers like Hyperoptic.
It's worth noting the starting price when comparing deals however, because even with an annual price rise, £25 per month is a very competitive price.
Alternatives
Other gigabit broadband options for those living in London include Virgin Media, Hyperoptic, and BT Openreach resellers such as BT, Plusnet, and TalkTalk.
Virgin Media has the greatest availability with their Gig1 broadband plan, which currently costs £45 per month, and offers free setup to new customers.
Cheaper gigabit broadband plans are available from Hyperoptic also for £45 per month, with the first three months free, and Plusnet from £41.99 per month.
Hyperoptic's availability is likely to be much more limited with the provider previously focused on connecting apartment blocks and social housing schemes.
Plusnet gigabit broadband is available on the Openreach full fibre network, which has so far passed 10 million premises across the UK and is on target to reach 25 million by the end of 2026.
Even cheaper full fibre plans are also available from Community Fibre, with their 150Mb plan priced at just £20 per month, and their 67Mb plan available from £18 per month.