Community Fibre has increased the download speed on their social tariff from 20Mbps to 35Mbps.
For the second time this year, Community Fibre are increasing the speed of their Essential social broadband tariff.
Initially boosted from 10Mbps to 20Mbps in January 2023, the plan has now been almost doubled in speed again to 35Mbps.
Despite the speed increase, Community Fibre are keeping their ultra-low price of just £12.50 per month and eligibility is open to anyone who needs it.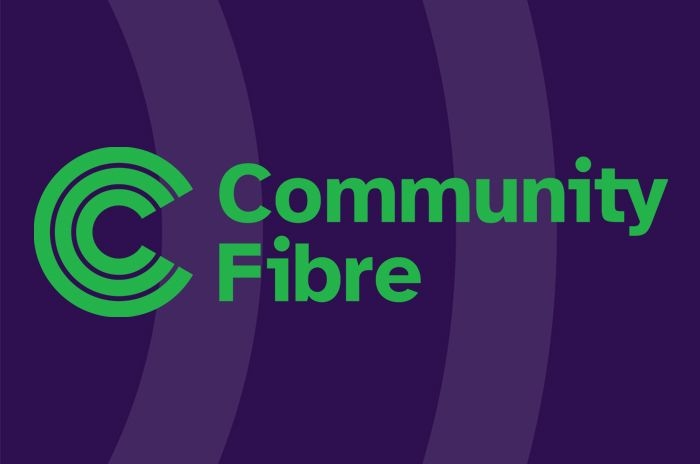 Essential broadband
First launched in May 2021, Community Fibre's Essential broadband tariff is designed to help households on their network who may be struggling with bills to stay connected to the Internet.
The speed increase from 20Mbps to 35Mbps comes just nine months after the provider increased the plan's speed from 10Mbps to 20Mbps in January 2023.
Ofcom's September 2022 affordability report highlighted a need for providers to offer at least superfast speeds on social tariffs, citing research that slower speeds could put people off moving to these plans.
Yet, the speed increase by Community Fibre to 20Mbps in January remained 10Mbps slower than Ofcom's suggested minimum speed of 30Mbps for social tariffs.
It's not entirely surprising then to see Community Fibre boost the speed once more to ensure they're offering a social broadband tariff with superfast speeds. However, Community Fibre have confirmed the speed increase is currently only available to new customers.
Broad eligibility
Community Fibre's Essential plan is one of the cheapest social broadband tariffs available in the UK, priced just 50p above Vodafone's Fibre 1 Essential plan which costs just £12 per month, and in line with Virgin Media's Essential plan also at £12.50 per month.
Yet, what makes this plan unique is Community Fibre's approach to making the social tariff available to all households, so anyone who needs an affordable broadband option can get one.
The Essential plan was initially only available to those in receipt of means-tested benefits, yet for a while Community Fibre have stood their ground in their belief customers who may be struggling shouldn't have to prove eligibility to access a more affordable option.
Offer terms
However, perhaps as a result of Community Fibre's non-standard approach to eligibility, the Essential plan doesn't have all of the same benefits as other social broadband tariffs.
While the Essential package is excluded from any annual price rises, customers will have to pay a £14.95 setup charge and enter into a minimum contract period of 12 months.
Essential customers who need to cancel the plan before the end of the 12 month contract will be subject to early cancellation charges equivalent to the monthly fee of £12.50 multiplied by the number of months left on the contract.
Usually, the current general approach to social broadband tariffs is to offer free setup and the ability to end the contract with just 30 days' notice without penalty charges.
So, despite its low cost, the Essential plan is perhaps being treated a little more like a standard broadband plan in some respects by Community Fibre.
That said, Community Fibre have confirmed they won't charge existing customers an early cancellation fee if they need to move to the plan at any point.