Sky Broadband is introducing an entry-level broadband plan that offers customers average speeds of 36Mb.
Superfast 35 will be available for customers to sign up to from 24 February 2022 and comes with average upload speeds of 9Mb and no usage caps.
It will run on fibre to the premises (FTTP) networks where these are available or fibre to the cabinet (FTTC) if full fibre hasn't been rolled out to an area yet.
Customers on FTTP connections will receive a minimum guaranteed speed of 25Mb or they will get money back on their bill.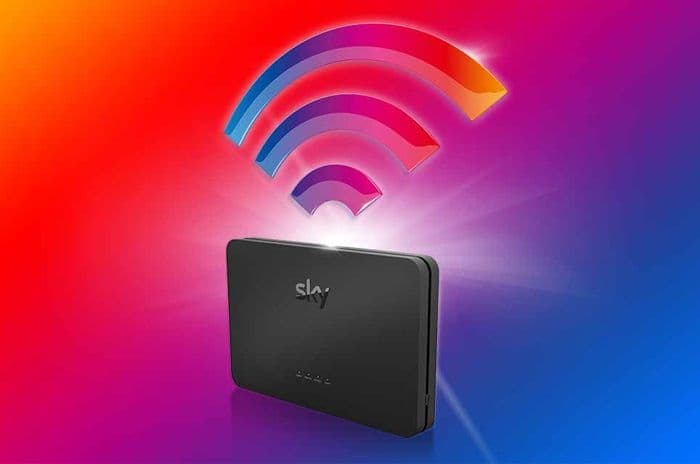 Sky Superfast 35
The new Sky Superfast 35 broadband package will be available to customers from Thursday 24 February 2022.
It comes with average download and upload speeds of 36Mb and 9Mb respectively, with a minimum guaranteed speed of 25Mb for those on FTTP lines. Other customers will have a Speed Guarantee based on the speed of their line, as Sky agreed to offer in 2020 along with other major providers.
It will cost £25 at launch as a special introduction price before reverting to its usual price of £28 per month.
Standard set-up will be £19.95 and it will come with a Sky Broadband Hub.
If a household is one of the six million where the Openreach full fibre broadband network has expanded to, the service will be delivered on full fibre cables.
It will be available to other homes through the Openreach superfast network that covers around 96% of the UK according to figures from Ofcom.
Extra option
Sky is billing the new Superfast 35 package as a reliable broadband option for smaller households, offering the ability to stream Ultra HD content, downloading music and browsing.
It joins four other Sky Broadband fibre packages in the line-up:
Superfast (59Mb average)
Ultrafast (145Mb average)
Ultrafast Plus (500Mb average)
These last two plans are only available if a customer has access to FTTP.
Sky also offer an Essential plan using the ageing copper network, but it's cheaper to sign up to the cheaper superfast fibre deals as Sky and other providers try to encourage customers away from copper.
Variety
The launch of Sky Broadband Superfast 35 is actually more like a relaunch of a package that used to exist a few years ago called Sky Fibre Unlimited.
That offered speeds in the 35Mb to 40Mb range in the days when "up to" speeds were common in advertising, but it was scrapped when Sky sought to simplify their range of broadband plans and focus on their 59Mb deal.
With ultrafast plans now available in certain areas, it seems that Sky are becoming comfortable with variety in their package line-up again and are mimicking BT by offering a slower 36Mb broadband plan and a slightly faster option (in BT's case, this is 50Mb and they also have a 67Mb plan too - see more).
Yet the pricing on Sky Superfast 35 doesn't seem to be much lower than their Superfast plan, suggesting the option might be as much about encouraging customers to take the leap from copper to fibre than simply expanding their range.
A customer who is used to a copper broadband connection and might be reasonably happy with speeds of around 11Mb might see the leap up to 59Mb on Sky Superfast as too extreme whereas upgrading from 11Mb to 36Mb is likelier an easier sell and customers may be more easily persuaded.
With broadband providers agreeing with Openreach to sell FTTP packages wherever possible, this new Superfast 35 plan from Sky could be part of that overarching strategy.