Sky Broadband Gigafast is now available with average download speeds of 900Mb and average upload speeds of 90Mb.
The new package comes with a Speed Guarantee of 600Mb, with customers able to claim money back if speeds don't meet expectations.
Sky Gigafast is delivered via the Openreach fibre to the premises (FTTP) network and is currently available to around 24% of premises.
The package costs £55 per month on an 18-month contract.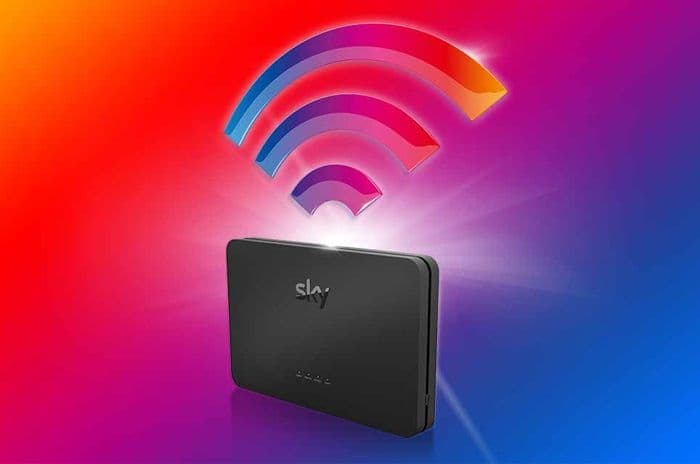 Sky Broadband Gigafast
Sky have launched their fastest broadband package to date with the Sky Broadband Gigafast plan now available for new and existing customers in some areas.
It offers:
Average download speeds of 900Mb
Speed Guarantee of 600Mb
Average upload speeds of 90Mb
Up to 120 devices able to be connected at once
Sky Broadband Gigafast is available on an 18-month contract for new and existing customers at £55 per month.
The package includes a digital phone line to allow customers to make calls via through the internet. Sky caution that Gigafast is not suitable for households reliant on their landline for emergency services or who don't have reliable mobile coverage at home.
Broadband from Sky
The new Sky Broadband Gigafast plan is the third full fibre package to be launched by Sky and joins the Ultrafast (145Mb) and Ultrafast Plus (500Mb) plans on the Openreach full fibre network.
There are differences in the availability of these full fibre plans though, with Ultrafast currently available to 32% of UK homes while Ultrafast Plus and Gigafast are available to 24% at the time of writing.
Sky also offer two superfast packages following the introduction of their Superfast 35 plan earlier this year.
These superfast plans are available to 96% of the UK on the Openreach superfast network, so they will be the fastest broadband choice for many households right now.
We awarded Sky the Best Customer Service award in the recent Choose Broadband Awards 2022 due to their excellent customer complaints and satisfaction record.
Full fibre
Sky's 900Mb broadband plan joins a range of full fibre packages available on the Openreach FTTP network from various providers.
As well as BT and EE who offer their own 900Mb plans on their sibling's network, we've also seen providers like Shell Energy Broadband and TalkTalk improve their speeds in recent months by launching 900Mb broadband packages.
It means there's more competition for 900Mb broadband than we've seen before, with most of the big names (excluding Plusnet for now) offering ultrafast packages on the Openreach network.
We've also got ISPs signing agreements with other networks such as CityFibre. We've seen recent commitments from Vodafone and Zen Internet to expand their services across the whole current CityFibre network and then roll out as the network itself expands.
So, the full fibre broadband network is growing, but significant numbers of customers are still missing out and are set to be without the top speeds for a while.
The Government's aim is for 85% of the UK to have access to a full fibre connection by 2025, with that figure rising to 99% by the end of the decade.
However, commercial rollouts such as those from Openreach and CityFibre are often concentrated on the most commercially viable areas, and there is no current plan for plugging the gaps beyond these profitable areas.
What we're seeing are networks overlapping each other in some areas, meaning customers in certain urban areas may already have the choice of multiple full fibre providers while others have none.