Two major broadband networks have given updates on their full fibre broadband rollouts.
Openreach have passed more than seven million homes and businesses across the UK with their fibre to the premises (FTTP) network.
Meanwhile, Hyperoptic has passed 825,000 so far and announced an acceleration of their plans for 2022.
The UK is expected to reach 85% full fibre coverage by 2025, although details on plans to expand nationwide are still unclear.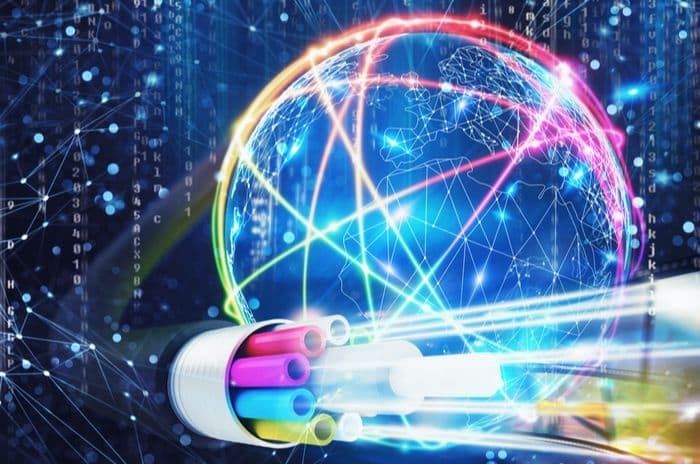 Openreach
The latest update from Openreach on the rollout of their full fibre network says they have now passed seven million premises (homes and businesses) with their FTTP broadband.
This is a significant increase from the 5.8 million coverage they reported in November 2021, with the operator saying they're passing more than 50,000 premises every week and installing around 800 metres of cable each minute.
According to previous estimates, the rollout needs to hit a peak of 75,000 per week to reach Openreach's own target of 25 million premises by December 2026, so they still need to pick up the pace to reach their goal.
Openreach also confirmed the locations of 36 new expansion areas in urban and rural parts of the UK. It brings the total number of cities, towns, boroughs, villages and hamlets included in their build programme to 2,700.
Last month, Openreach paused applications to their Fibre Community Partnership (FCP) scheme due to soaring demand. The FCP helps communities in rural areas get connected through voucher and community funding.
Hyperoptic
The latest coverage announcement from Hyperoptic shows their network has passed over 825,000 homes and businesses, an increase of 10% compared to the figures they announced last month.
Their goal is to pass over two million premises by the end of 2023, and they have confirmed an acceleration of their plans for 2022 to help meet that target.
During 2022, they plan to connect an additional 400,000 homes and businesses to their full fibre network, laying 1,500km of fibre in the process.
Like Openreach, Hyperoptic have confirmed they have added extra places to their programme and are currently active in 57 towns and cities across the country.
Read the full review of Hyperoptic broadband.
Full fibre rollout
Openreach and Hyperoptic are two of the major operators expanding their full fibre broadband networks, with other big names like CityFibre and numerous smaller operators undertaking rollouts across different parts of the UK.
The Government's aim is for 85% of the country to have access to gigabit-capable broadband by 2025, although the credibility of this aspiration has been thrown under the spotlight several times.
In January 2022, the Public Accounts Committee (PAC) criticised the Department for Digital, Culture, Media and Sport (DCSM) for failing to have a handle on the detail of the rollout and failing to sign infrastructure contracts to aid with the expansion.
A Government response on the PAC's report is expected but does not seem to have been provided so far.
It's a key plank of the Government's digital strategy to expand gigabit capable broadband across the country, although the technology is not appealing to all.
Ofcom's most recent Connected Nations report published in December 2021 found only a quarter of customers who had access to a full fibre connection had taken one.
In their coverage update, Openreach said that more than 1.5 million homes and businesses had connected to the new network through BT or another commercial partner like Sky or TalkTalk. Their figures also suggest that 35,000 households are signing up each week.