New coverage figures from full fibre broadband provider demonstrate how their network has expanded in recent years.
They also released customer numbers, with over 230,000 customers signed up to receive their broadband services across the UK.
Hyperoptic aim to pass over two million homes with their network by the end of 2023.
The provider took four awards in the recent Choose Broadband & TV Awards 2022 including Gold in the Digital Inclusion category.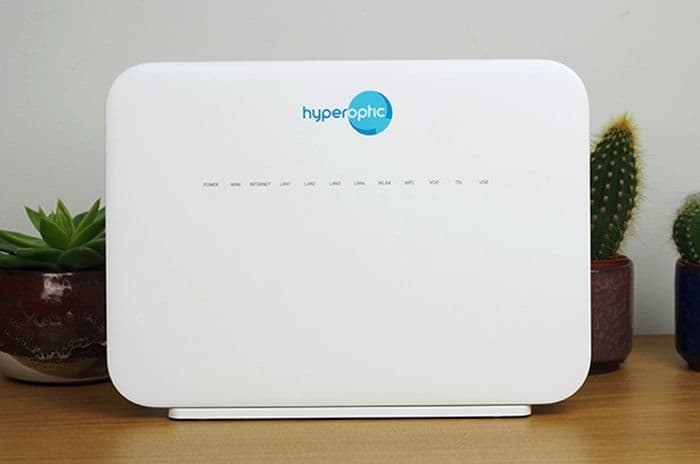 Hyperoptic
Expansion
Updated coverage figures from Hyperoptic show their network has now passed 750,000 homes and businesses across the country.
In addition, they now have 230,000 customers across their full fibre network, meaning more than 30% of the customers who could sign up to their services have chosen to do so.
This is higher than the average take-up figures highlighted in Ofcom's Connected Nations report published in December 2021. According to their data, only 24% of customers who could upgrade to full fibre broadband have done so.
Hyperoptic expand their network on a building-by-building basis, operating in busy urban areas and concentrate their efforts on apartment blocks, new build homes and office blocks.
Find out more about their services in our review of Hyperoptic broadband.
Future
In their announcement, Hyperoptic also confirmed a target of passing two million homes and businesses with their network by the end of 2023.
This would be a significant expansion, although it's worth remembering that they originally intended to reach that figure by the end of 2021.
By October 2019, they had reached around 400,000 premises, meaning their network has grown by 87% in the last couple of years.
To reach their goal of two million premises, Hyperoptic will need to grow their network by 166% over the next 21 months.
As well as expanding to more households and businesses, the provider also hopes to keep customer conversion rates at more than 30% in areas where the network has been active for at least two years.
Award winners
Hyperoptic won four awards in the recent Choose Broadband & TV Awards with a Gold for Digital Inclusion, Silver in the categories of Community Contribution and Fastest provider, as well as a Bronze for Innovation.
They took the Digital Inclusion award thanks to their work with more than 50 councils across the UK to fund free 50Mb broadband connections to social housing tenants. As well as this, Hyperoptic is one of a handful of providers offering an affordable broadband tariff to customers in receipt of certain benefits.
Hyperoptic were also recognised in the Community Contribution category for their community initiatives and the Innovation category for the pilot scheme they have undertaken with partners in Cardiff to enhance smart home connectivity and improve energy management.
We also awarded them the Silver in the Fastest provider category, second to Virgin Media and their extensive Gig1 network.
While many providers are now offering speeds of around 900Mb, Hyperoptic's network is more widespread than some rivals', plus their packages are more budget friendly than many options.
The introduction of 24-month broadband plans in August 2021 helped with this, although their expansion strategy within larger buildings and apartment blocks helps to keep overheads low.
Learn more about major UK broadband networks and where they are expanding in this dedicated guide.