24-month deals are now the cheapest way to access Hyperoptic broadband services, with prices for their 50Mb deal starting at £20 for broadband only.
Their fastest 1GB broadband deal is currently £35 on a 24-month contract compared to £40 on a 12-month deal and £52 on a rolling contract.
Customers can add phone services to any Hyperoptic deal and activation fees apply on slower packages.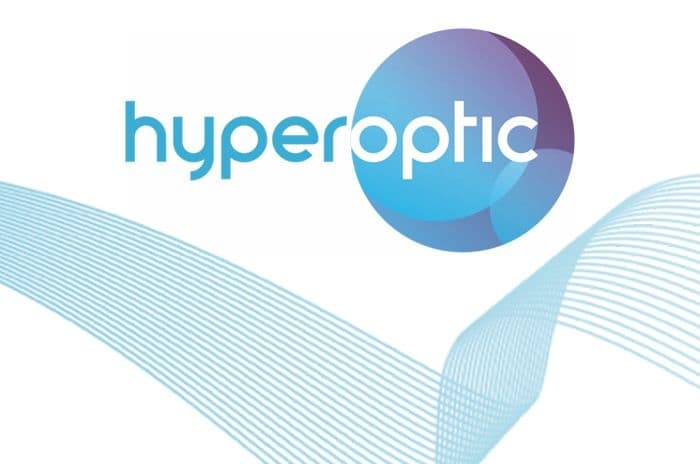 © Hyperoptic
Longer contracts
Hyperoptic are giving customers the choice of signing up to a longer broadband deal that ensures they pay the lowest possible prices for the duration of their 24-month contract.
The 24-month deals are priced as follows:
Fast (50Mb) - £20 per month
Superfast (150Mb) - £25 per month
Ultrafast (500Mb) - £30 per month
Hyperfast (1GB) - £35 per month
Customers can add a landline to these packages for an extra £2 per month.
All packages will increase in price at the end of the minimum term to a maximum of £60 for the fastest deal, so customers may want to switch away after the minimum term.
Those taking Ultrafast or Hyperfast packages will receive Hyperoptic's latest Nokia Hyperhub released in October 2020.
Compare Hyperoptic broadband deals here.
More flexibility
It's rare for a broadband provider to be vocal about the fact they're switching to 24-month contracts. In fact, we've seen both Vodafone and EE do this with little fanfare over recent years, yet Hyperoptic are offering their 24-month plans in addition to their other deals rather than instead of them.
They may be calculating that those customers who want to take their services, especially the faster packages that may be unavailable from other providers, will prefer to lock their prices in for two years rather than 12 months or just 30 days.
At the same time, however, customers who don't want such a long deal can still sign up to shorter contracts for only a small amount more each month.
This tiered pricing system may work particularly well for Hyperoptic who operate in large residential buildings and so are likely to offer services to a diverse range of customers who may own their flats or rent them for a set amount of time.
So, while flat owners could sign up to a 24-month deal to save money, customers who have a 12-month lease could choose a 12-month deal and 30-day options are still available for those who want ultimate flexibility.
Read our full guide on fibre broadband without a contract.
Hyperoptic broadband
Hyperoptic are still a niche broadband provider, active in over 40 towns and cities in the UK but focusing their rollout on large residential and commercial buildings.
As we explain in our review of Hyperoptic broadband, this means their reach is limited but they are often one of the cheapest and fastest broadband options where they are available.
They also have partnerships with a number of social housing developments across the UK and their social tariffs for broadband led to us awarding them the Best for Inclusion prize in our Choose Broadband Awards earlier this year.
When they first launched their no-contract ultrafast offer in 2015, they were a rarity among ISPs. While others have joined them in providing rolling broadband contracts, Hyperoptic charge flat set-up fees for their broadband no matter the contract length while others charge more upfront for rolling contracts.