The Nokia Hyperhub is available to new customers taking 500Mb and 1GB broadband deals from Hyperoptic.
It will be provided free of charge to those customers and to business customers as standard.
Features of the router include automatic band steering, four LAN Ethernet ports and Nokia WiFi mesh support.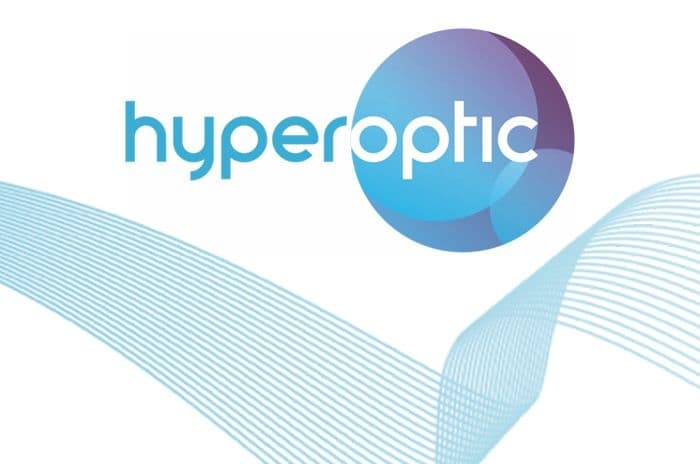 © Hyperoptic
Nokia Hyperhub
The model name of the new router is the Nokia HA-140W-B, now branded by Hyperoptic as their latest Hyperhub router.
New customers who take the provider's Ultrafast (500Mb) or Hyperfast (1GB) packages on either 12-month contracts or rolling monthly deals will receive the new router as standard. New business customers on all packages will also receive the Nokia Hyperhub with their contracts.
The router's features include:
3x3 802.11ac WiFi antenna setup
1 x Gigabit WAN port
4 x Gigabit LAN ports
2 x USB 2.0 ports
1 x RJ-11 FXS VoIP port
Mesh technology support
Hyperoptic say the new Hyperhub's ability to detect newer 5GHz devices will ensure customers receive the best speeds possible no matter where they are in the home.
In addition, the router automatically adjusts to the best available WiFi channel to avoid interference.
Improved hardware
Hyperoptic's hardware hasn't always kept pace with their broadband speeds, with one of their previous routers leaving customers at risk of cyber attacks in 2018.
The H298N router manufactured by Chinese company ZTE had the same hardcoded root password which enabled attackers to lure customers into clicking on a phishing link.
Since then, the security of the ZTE routers has been improved, but the technology remained below what we'd expect to find at a provider promising such a speedy broadband experience.
The new Nokia Hyperhub is a welcome addition to Hyperoptic's hardware, although it may be frustrating for customers on slower packages that it is not available to them as standard.
Hyperoptic's Ultrafast package was launched a year ago in November 2019 as a midpoint between the 150Mb and 900Mb packages.
There's more detail about Hyperoptic in our full review, including a look at the ZTE H298A currently supplied to customers on 50Mb and 150Mb packages.
Focus on routers
Broadband providers are focusing as much on their hardware as the speeds they're offering to customers, aware that routers need to be able to handle fast speeds across multiple devices at a time.
So, we've seen Virgin Media develop their Hub 4 router to be delivered as standard to all customers taking their Gig1 broadband package.
Back in 2018, both TalkTalk and BT rolled out new routers for their fibre customers, designed to better manage traffic and improve the signal around the home.
BT's Smart Hub 2 can be combined with their Complete Wi-Fi which provides a wi-fi disc to improve the wi-fi signal around the home.
When Sky introduced their new Sky Broadband Hub in September 2019, they also launched Sky Broadband Boost. That incorporates a speed guarantee and the potential for a speed booster to be sent to the property if the problem can't be fixed remotely.
As the new Nokia Hyperhub is compatible with Nokia's Mesh WiFi technology, there is the potential for customers to improve their home broadband speeds with native boosting technology rather than relying on third-party equipment.
For Hyperoptic customers, the new router combined with mesh technology could deliver exceptional speeds across the home.