Review of the way energy companies set and review their customers' direct debits has uncovered poor practices at five energy suppliers.
Ecotricity, Good Energy, Green Energy UK and Utilita were identified as having moderate to severe weaknesses in their processes while Ofgem also had severe concerns about TruEnergy.
Suppliers have been given a fortnight to submit action plans detailing how they will address their problems.
Ofgem also found 8% of customers on standard variable tariffs (SVTs) had experienced direct debit increases of more than 100%.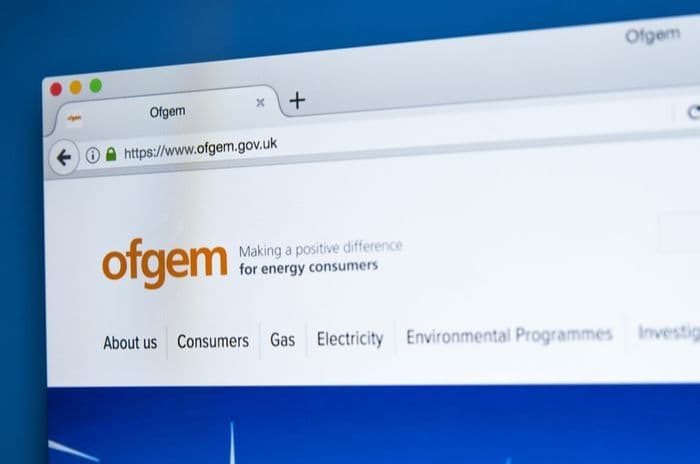 Credit: chrisdorney/Shutterstock.com
Concerns
A series of compliance reviews were launched in April when the regulator became concerned about the high direct debit increases seen by some customers in the wake of the energy price cap rises at the beginning of that month.
Four energy providers were found to have moderate to severe weaknesses:
Ecotricity
Good Energy
Green Energy UK
Utilita Energy
The weaknesses of these suppliers varied, but common themes included inadequately documented processes, weak governance, and no structured approaches to setting direct debits for customers.
All these providers are now subject to compliance engagement with Ofgem to improve their processes and reassess direct debits where appropriate.
Another company, TruEnergy, were found to have severe weaknesses that put customers at serious risk of inconsistent or poor outcomes.
Other suppliers
In total, 17 energy suppliers were assessed and only four were found to have no significant issues: British Gas, EDF, ScottishPower and SO Energy.
While no major problems were found, these suppliers have been asked to review customer direct debits to check they are correct.
Seven suppliers were found to have minor weaknesses in their processes: Bulb, E.ON, Octopus Energy, Outfox the Market, OVO, Shell Energy and Utility Warehouse.
Some of the issues identified were:
Lack of documented policies
Lack of guidance for staff
Potentially not taking account of all relevant factors when setting direct debits
Risk of not assessing direct debits where appropriate
Ofgem have started compliance engagement with these seven companies to improve their processes.
General findings
During their reviews, Ofgem found that direct debits for customers on SVTs increased by an average of 62% between February and April 2022.
8% of customers, amounting to around 500,000 households, saw increases in their direct debits of more than 100%.
There have been repeated concerns from consumer groups about the steep rises in monthly payments experienced by some energy customers, prompting Ofgem to issue proposals last month to strengthen the rules around credit balances.
Instead of simply taking all reasonable steps to set direct debits correctly, there would be an absolute obligation to do so under the proposed rules.
However, while these potential changes to credit balances and the results that Ofgem expect to see as part of their compliance engagement are welcome, they will do little to reassure customers about their energy bills as we head towards autumn and winter.
Government support was announced in May to help vulnerable households in particular, yet the energy regulator admitted this week they may have underestimated the true extent of the energy price cap rise we will see in October 2022.
The measures put in place by the Government to help households were based on the best information available at the time, but the continued war in Ukraine has led to further strain on energy prices that could affect the cap when it is set.
Our guide to the energy crisis has more information on the support given to all households as well as the extra measures for vulnerable and low-income households.