Trade Up allows customers to upgrade early to a new device, using the value of their old handset to offset the upgrading costs.
Meanwhile, Trade In is a cashback scheme that allows new and existing customers to trade their old device in for money.
Both schemes are offered in partnership with Brightstar, a company specialising in device lifecycle solutions.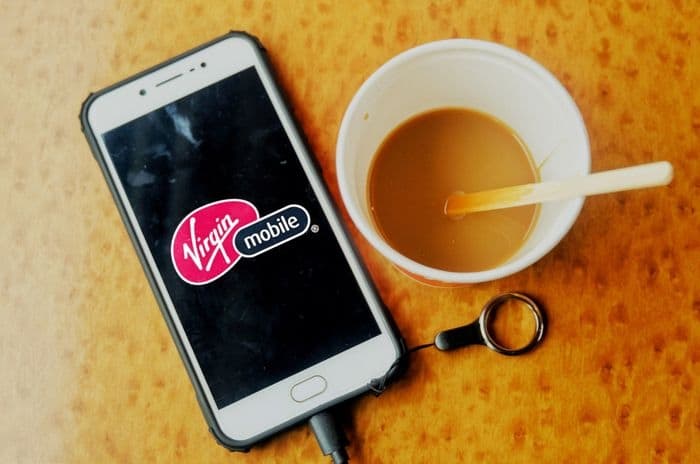 Credit: Najmi Arif/Shutterstock.com
Trade Up
With Trade Up, existing Virgin Media Freestyle customers can upgrade their mobile at any point during their contract.
It has several key steps:
Customer contacts Virgin Mobile's customer service team who will value the handset and confirm the upgrade
New device is sent to the customer along with a pre-paid envelope for their old phone
Once the upgrade has been processed, the customer is placed on a refreshed contract with the ability to Trade Up again at any point
Customers still have to pay off the remainder of their existing handset contract, although the theory is trading the old device in will offset much of the costs.
It also means customers will automatically sign up to another 24-month or 36-month Freestyle contract with Virgin.
This service is similar to EE's Smart Plans which were introduced back in 2019 with the option to upgrade anytime.
Trade In
The second scheme launched is Trade In, a cashback scheme to encourage customers to recycle their devices and be rewarded for it.
This service is offered to both new and existing Virgin Mobile customers, and the logistics work in much the same way as Trade Up.
Virgin say the process is simple and it benefits both the customer's wallet and the environment.
The scheme launch comes two months after the Environmental Audit Committee (EAC) criticised the amount of tech waste plaguing the UK.
They cited research published by the United Nations in 2020 which estimated each person in the UK generates three times as much e-waste as the average global amount of 7.3kg.
Virgin's partnership with device lifecycle specialists Brightstar, then, could help contribute to the reduction of tech waste, although they are a fairly small mobile provider compared to the big four of EE, O2, Three and Vodafone.
Virgin Media
This unveiling of their Trade Up and Trade In schemes is the second improvement Virgin has made to one of their services in the past week.
Last week, we reported on the launch of their Intelligent WiFi Plus, an upgrade designed to improve connectivity within the home.
It marks a tie-in with mesh connectivity experts Plume, and this newly announced link-up with Brightstar suggests Virgin are making the most of expertise from beyond their own company to provide innovations for their customers.
Virgin are also pursuing a joint venture with O2 which would see the two providers link up and use their different specialities to create a telecommunications behemoth with over 46 million subscribers across their TV, broadband, mobile and fixed line home phone customers.
The merger is currently under review by the Competition and Markets Authority (CMA) who are concerned the deal will substantially reduce competition in the UK's telecommunications market.
The CMA has requested information from stakeholders by the end of May, so we should expect a final decision on whether the merger can go ahead after this date.