As well as promoting targets for electronic waste, the Environmental Audit Committee (EAC) want online retailers brought into line with high street shops.
They recommend online companies like Amazon are compelled to collect e-waste from customers' homes in the same way shops will be forced to accept e-waste in store from 2021.
The EAC also criticised technology companies for making their products obsolete and preventing simple repairs in the design of their products.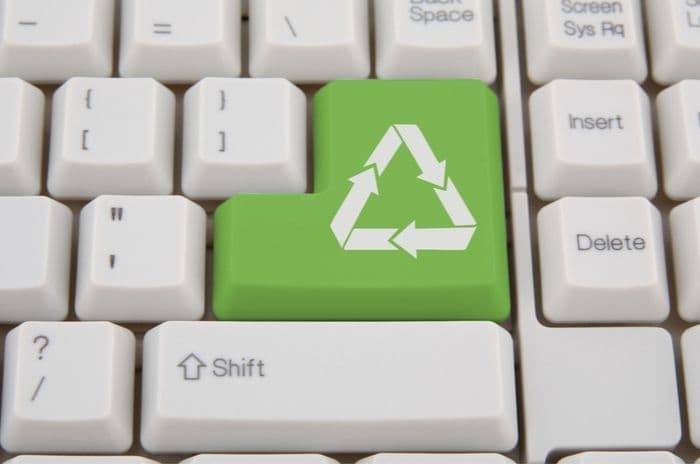 Major recommendation
Following their analysis of e-waste disposal in the UK, the EAC made various recommendations. Some of the most important include:
Government should set ambitious long-term targets for the collection, re-use, and recycling of e-waste to a high standard
Government should ban the practice of technology companies intentionally shortening the lifespan of tech products through planned obsolescence
Improved labelling of products with their expected lifespan and a repairability score
A right to repair enshrined in law so customers have access to repair manuals and affordable spare parts alongside devices
Government should reduce VAT charged on repairs of electrical and electronic products in line with other countries to promote repairs
Along with this, the EAC called for manufacturers to ensure items are recyclable and able to be dismantled by waste treatment operators to prevent valuable resources being unnecessarily shredded and destroyed.
E-waste recycling
The committee also drew attention to the disparity between high street shops and online only retailers in the legislation coming into force in April 2021.
These regulations will compel large physical retailers to take back old items when a new one is purchased, whether the original product was purchased from there or not.
However, there is no obligation forcing online retailers to do the same, so the EAC argue this a huge disparity that won't help reduce the amount of e-waste being created.
They say the Government should improve the legislation so that, no later than the end of 2021, online retailers are brought into line with physical shops.
In addition, they argue online marketplaces should be made responsible for ensuring technology equipment sold on their platforms is compliant with the law.
Tech waste crisis
The EAC's report estimates every household in the UK has around 20 unused electronic items including mobile phones and laptops, amounting to 190,000 tonnes of equipment.
They quote research from the Global E-waste Monitor published by the United Nations in 2020 that suggested the UK generates 23.9kg of e-waste per person, far above the world average of 7.3Kg.
Compounding this is the fact that the UK has far lower e-waste collection and recycling rates than other European countries, and we throw around 155,000 tonnes of waste electricals into our household rubbish bins every year.
These aren't new complaints - we reported in 2013 that only 4% of mobile phones were recycled, and the UN published figures in 2015 suggesting less than 16% of e-waste was being disposed of through official schemes.
Also in 2015, the Government suggested hiring second-hand domestic appliances was one way to prevent households generating excess e-waste, yet the problems identified then still remain.
It isn't simply the amount of e-waste improperly going to landfill that is a problem - the materials used to make many technology products often include Critical Raw Materials (CRMs) that are finite and becoming difficult to get hold of.
While these materials are vital components in renewable technologies and healthcare products, it's estimated less than 1% of them are recovered from e-waste.